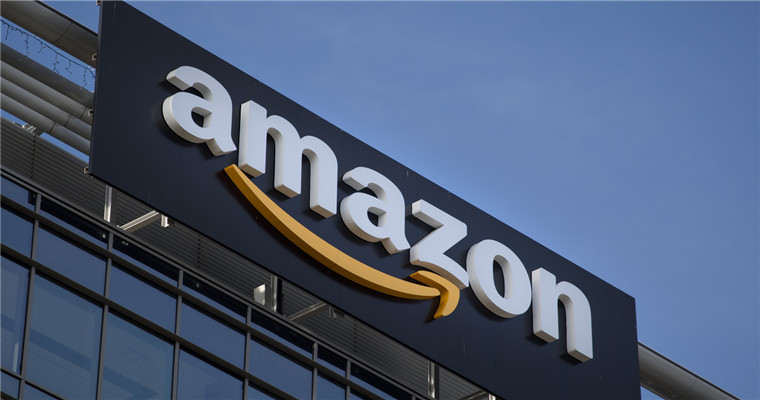 IfAmazon SellerThe sales growth ofU.S.ABeyond, such asMexico。 In the fourth quarter of 2020,AmazonAnnounced to invest 100 million dollars in Mexico to expand its business.
In the past five years,MexicoIt has become one of Amazon's profitable sites. Mexico is close to the United States, the trade agreement between the two countries and the growing customer base have played a fundamental role in the development of the site. Through this investment,Amazon5 logistics centers, 2 logistics buildings, 2 sorting centers and 27 distribution stations will be created.
ISet up Amazon Mexico seller account
Blue Ocean Yiguan has learned that,If the seller wants toAmazon Mexico StationTo sell products, you need to open aNorth America Unified Account(North American joint account). This service allows sellers to sell products in the United States, Canada and Mexico.
With the Unified Account, Amazon sellers will be able to:
oneShare listing information from three North American sites and manage inventory.
twoAt the seller's center, atUSA Station、Canada StationandMexico StationSwitch between product launch and order management.
threeAccess tools and services to manage transactions in the United States, Canada, and Mexico.
fourUpdate vendor account information through a unified user interface.
fiveEnter Amazon Currency Converter for Sellers to obtain local bank and Currency payments.
6. Pay a single monthly fee for the Unified AccountPro Sales PlanSubscription fee.
Newer Amazon sellers will automatically be approved as North American Unified Accounts. If the seller sees Canada and Mexico in the language switch of the Seller Central control panel, they can start.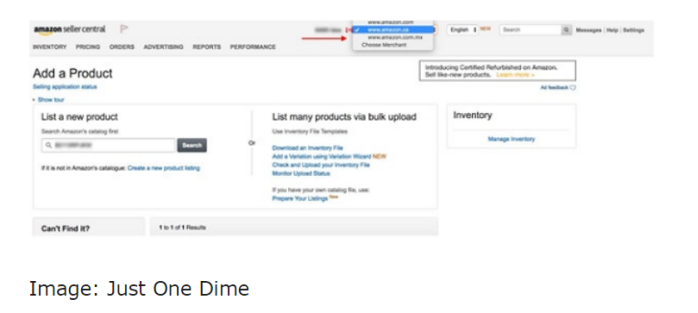 Frequent inspectionAmazon account healthTo ensure the seller's good reputation, so as to get the approval of the Unified Account faster. Otherwise, please contact Amazon Seller Support for approval.
In addition, when Amazon sellers log inBrand Registry(Brand registration), the Unified Account will not be automatically approved, and the seller must apply separately.
2、 Update inventory
The next step is to properly manage inventory. First, update the marketplace specific SKUs to global SKUs to meet theAmazonRequirements.Amazon SellerYou can follow the steps below.
onestayAmazon Seller Centralcontrol panelSelect the Existing Offer option on the.
twoUse the Build International Listing tool to create an FBM listingAnd select the source market(source marketplace)。
threeAmazonsiteManage pricing and transportation costs separately. Check the automatic currency conversion adjustment.
Global SKUShared between the United States, Canada and MexicosellerThe inventory pool of. This meansseller's total inventory applies tothisThreesite。 Global SKUs are more suitableFBM listing。
By selecting the"Unique Offer", you can createMarketplace-specific SKUs。 They act as a localInventory pool running, which meanssellerWill manage independent inventory pools across the US, Canada and Mexico(separate pools)。 This makesmarketplace-specific SKUsbecomeFBA listingIdeal for.
Amazon America StationThere are indeed a considerable number of Mexican shoppers, but this is not enough to make a breakthrough. North American Unified Account allows customers from Canada and Mexico to see the seller's listing. However, shoppers always like to shop on websites in their own countries.
If there is something they want in Amazon Mexico, potential new customers will not go to Amazon America.
According to Blue Ocean Yiguan,IfAmazonSellers will also perform better if they talk to customers in their native language. If they cannot understand the seller's policies and product specifications, they are unlikely to buy the seller's products.
(Polly ZhangNew media of cross-border e-commerce - Blue Ocean Yiguan website domain news) connects with high-quality resources of cross-border e-commerce.Wal Mart, Coupang、Wayfair 、Mercado Libre and other platforms settled,Brand copywriting planning, network wide promotion, e-commerce training, incubation and other services, please contact us. No unauthorizedRewriting, reprinting, copying, clipping and editingIn whole or in part.