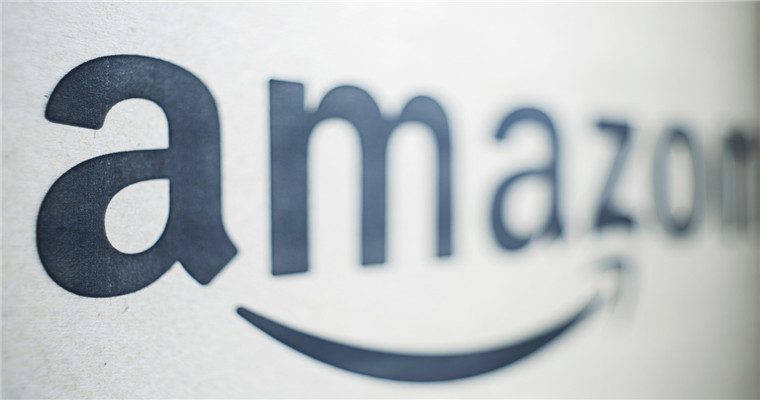 AmazonBlack Friday and Internet Monday are the busiest times for sellers in a year. Promotion activities attract many consumers, and the traffic to Amazon's platform is much more than usual.
If the seller can make proper preparations, the sales of Heiwuhe 1 will have a chance to increase significantly.
Last year, in the Black Friday, the sales of all Amazon's European sites and American sites increased by an average of 51% (compared with the week before Black Friday). The growth rate of the British and Spanish stations was the largest, reaching 70%.
This year, in order to welcome the arrival of Black Friday, Amazon's first promotion started on November 15.The Black Friday Day is November 26, but Amazon will start the Black Friday Week on November 19 and end on November 29 (online Monday)。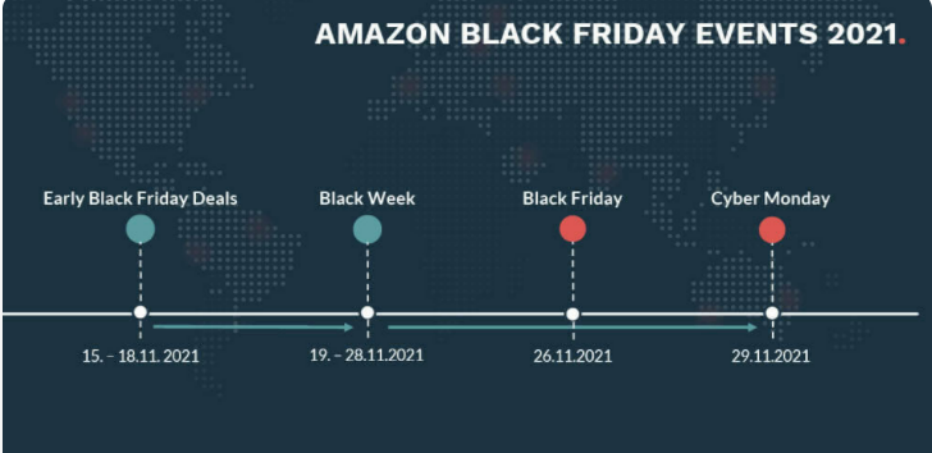 Now that the Black Five is coming, what preparations can the seller make?
1. Check your profitability
The Black Five and Online One are really important. They are annual shopping festivals. Like the Double 11 Shopping Festival in China, they are rare sales opportunities for Amazon sellers.
However, every brand or seller should not ignore and jump in. First, check their profitability and see if they have room to bear the cost of participating in promotional activities.
Participating in promotion activities means giving up part of the profits, because Black Five is such an important shopping festival, and the products can only be competitive if the discount is greater.
2. Select the products to participate in the promotion
To some extent, which products are allowed to participate in Black Five promotion activities will determine whether the seller can get the maximum benefit from Black Five.
When choosing products, sellers need to ask themselves:
During the Black Five Week period, which Best Sellers or several Best Sellers can promote more sales?
Which new products are suitable for advertising and marketing in Black Five weeks to get more exposure?
The products listed in these standards should give priority to participating in the Black Five Deals activity. In addition, ensure that the detail pages of these products have been highly optimized. Catch the traffic peak of Black Five and Online One, and do not have only traffic but no sales.
a. SEO optimization, including title, bullet points, description, and related keywords
b. A+content, it is recommended to include the "cross selling" product form (product recommendation), and pay attention to mobile terminal optimization
C. Pictures suitable for mobile terminal display
d. Video
e. Good - Very good rating
f. Sufficient number of product reviews
Using Remazing's Amazon tool Remdash, you can evaluate the situation of these elements and what needs to be optimized.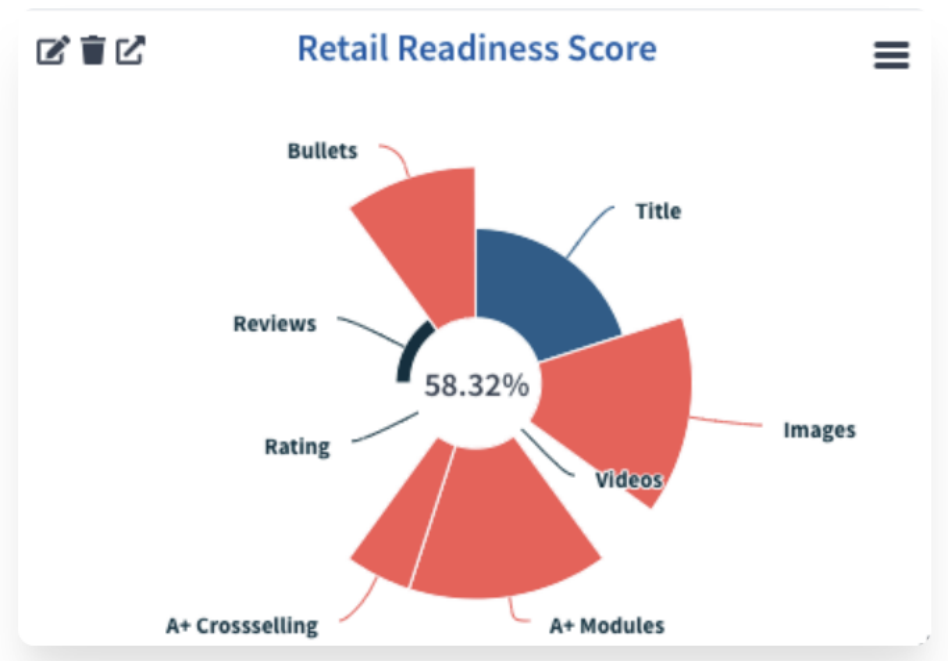 3. Set up advertisements on Amazon advertising page and DSP platform
When considering which kind of advertisement to use during the Black Five period, the seller needs to know whether the product will participate in the Black Five discount.
It is meaningful to use the existing Amazon advertising activities to the upcoming promotion activities and benefit from the historical data of keywords.
Automatic advertising also helps to make up for the possible lack of Amazon's historical record, especially highlighting the products in Amazon deals.
To ensure that products participating in Deal activities should give priority to Amazon sponsored product advertising and sponsored display advertising.
In the sponsorship brand advertisement, the products on sale should be placed in the first two booths. Only the first two advertising booths will have the "offer of the day" label, which is an absolute guarantee of click through and performance.
4. Detail page and product drawing containing black five content
In order to facilitate consumers to search for products with Deals discounts and view all products with Deals, it is recommended that sellers visit the Amazon brand store page(Brand Store)Create a "Deals" secondary page and place it in a conspicuous and easy to browse location as much as possible.
(New media of cross-border e-commerce - Domainnews Riley Huang)Coupang, Wayfair, Wal Mart, Mercado Libre and other platforms settled, brand copywriting planning, whole network promotion, e-commerce training and incubationPlease contact us for other services. No unauthorizedRewriting, reprinting, copying, clipping and editingIn whole or in part.