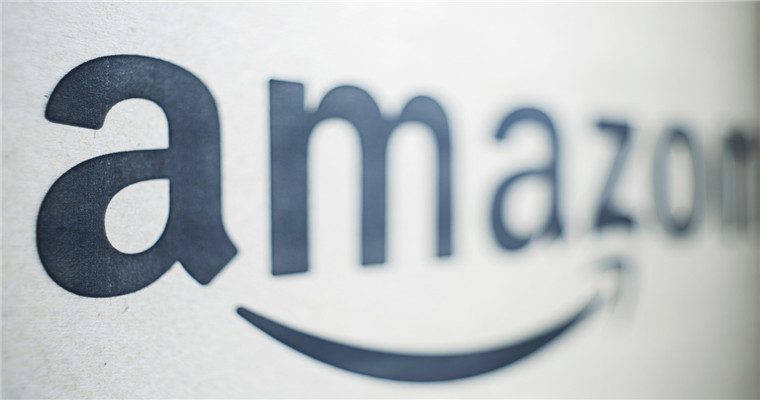 AmazonBrand Store, can help sellers succeed.
For the seller, Amazon Brand Store is an exclusive shopping place for its brand on Amazon, just like a physical store, which is full of the seller's products and has no other competitors' products.
Amazon allows brand ownersCreate Brand Store, can be single page or multiple pages.
Once the seller has created the Brand Store and started using it, it can be used in advertising activities, such as sponsoring brand advertising.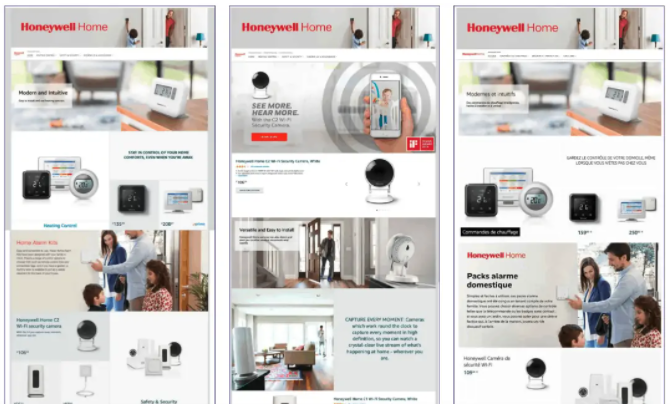 (Amazon Brand Store multi page store example)
What are the benefits of Amazon Brand Store?
Blueocean Yiguan has learned that the Amazon Brand Store function was previously available only to top supplier sellers, but now it is open to every brand owner as long as it is completedAmazon Brand Filing(Brand Registry).
No matter whether the seller's Amazon business scale is large or small, it is recommended to use the Brand Store to display the brand and also have the opportunity to cross sell products.
The benefits of Amazon Brand Store are as follows.
oneEncourage consumers to browse the seller's other products
If the seller has created and enabled the Brand Store, all product details pages under the brand will have a link to the Brand
Store page.
This link is very helpful for sellers, allowing consumers to quickly browse other products sold by sellers, and helping to improve the conversion rate.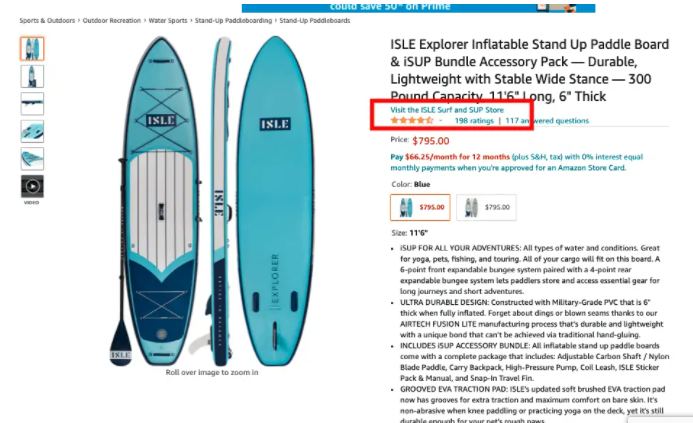 twoflexibility
Amazon allows sellers to create their own brand store in the most suitable way for the brand.
In short, the seller can choose to create a single page Brand Store or a multi page Brand Store, just like a category page of an independent station.
threeModules are diverse and easy to use
In addition to flexible top-level pages, sellers can also use different modules to display products and content.
The page template has flexible "drag and pull" functions, including video, automatic Bestseller, new products, product display with shopping and clickable pictures, etc.
The key is that the seller does not need any coding knowledge to create Amazon Brand Store.
In addition, many modules will be automatically updated to delete out of stock products, making it easier for sellers to upload product listings in batches. Especially when there are a large number of product catalogs or ASINs to display, even if some products are sold out, the Brand Store page will look good overall.
fourMore SEO optimization space
Amazon Brand Store allows sellers to add text, picture descriptions, Alt tags, etc., and provide brand information, making the Brand Store appear in search engines.
fiveUpdate at any time
Brand
StoreAfter going online, you can modify, edit and add content at any time.
The real-time version can be retained, and other versions can be created for later release, which is very suitable for new product release, brand remodeling, seasonal updates, Prime Day and other activities.
What should we pay attention to when creating Amazon Brand Store?
Blueocean Yiguan has learned that currently Amazon supports brand record sellers of the following sites to create a Brand Store (as of the summer of 2021).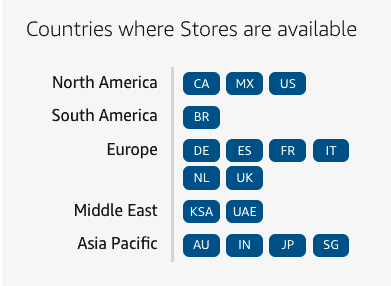 Before creating the Brand Store, you need to focus on other operations involving brand building, including optimizing the product listing details page, creating A+content, ensuring low return rates, stable product reviews, and being qualified to set up Amazon advertising campaigns.
In addition, Brand Store needs high-quality content to make a good impression on consumers, which is also the basis and premise for good performance of store pages.
Although the Brand Store is customized by the seller, great attention should be paid to the details, including layout design, picture shooting, copywriting, store management, browsing experience on the mobile terminal, etc.
The Brand Store page with excellent performance can increase natural traffic, improve the ranking of product listing, and improve consumer satisfaction.
(New media of cross-border e-commerce - Domainnews Riley Huang)Coupang, Wayfair, Wal Mart, Mercado Libre and other platforms settled, brand copywriting planning, whole network promotion, e-commerce training and incubationPlease contact us for other services. No unauthorizedRewriting, reprinting, copying, clipping and editingIn whole or in part.