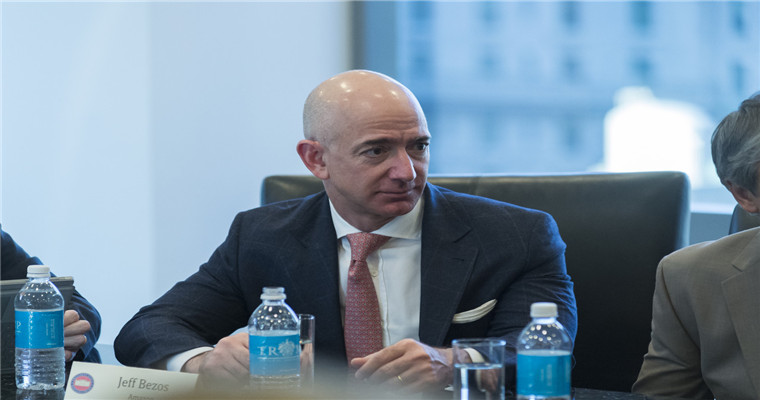 These two days, Amazon released two important "seller fees" notices.
One is forSelf delivery seller, you can use the Amazon Customer Service (CSBA) program for free or at a discount.
The other is forSeller using Amazon LogisticsMany FBA expenses, including delivery fees, warehousing fees and disposal fees, increased.
1、 If CSBA service is not used, be alert for accidental deduction
The full name of CSBA is Customer Service by Amazon, which allows sellers to use Amazon's customer service network to manage buyers' inquiries about self delivery orders.
In other words, after the seller participates in the plan, if the buyer needs to query the order delivered by the seller, Amazon customer service will handle it on behalf of the seller.
Blueocean Yiguan learned that CSBA plans are paid.
However, according to the latest announcement of Amazon, the "CSBA Reward" program is now launched to give sellers the opportunity to enjoy the CSBA program free of charge or at a discount price.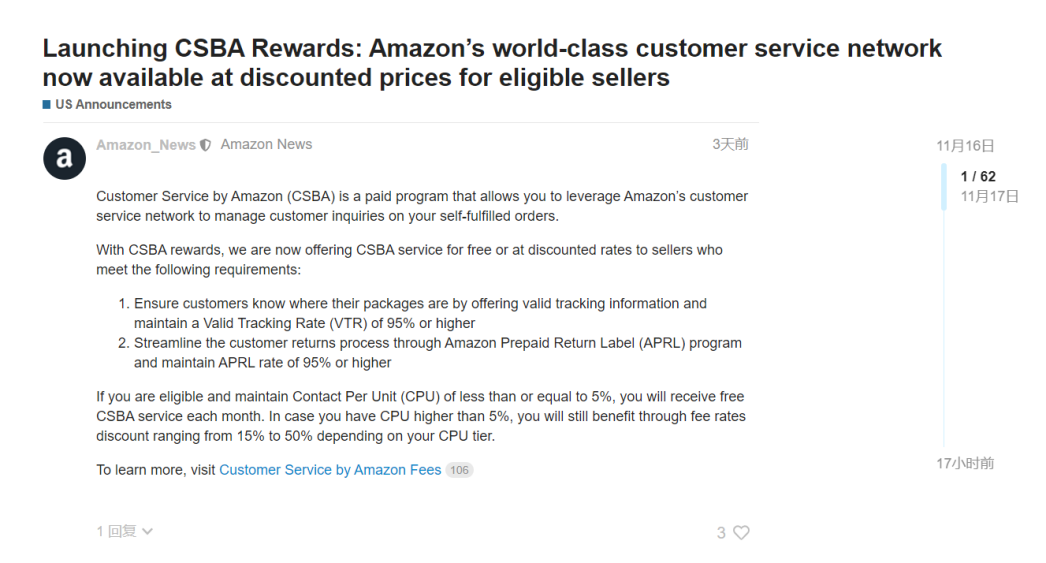 Of course, the seller needs to meet two requirements:
1. Provide effective logistics tracking information to ensure that consumers know the status and location of their order packages, and,The effective tracking rate VTR should be kept at 95% or above
2. Through Amazon Prepaid Return Label (APRL), it simplifies the return process for buyers, and,APRL rate shall be maintained at 95% or above
On the basis of meeting the above two requirements,If the CPU is maintained at or below 5%, the seller can use the CSBA program for free every month,If the CPU exceeds 5%, you can also enjoy a 15% - 50% discount for participating in the CSBA program, depending on the CPU level.
What does CPU mean?
Its full name is Contact Per Unit, which refers to the number of buyer queries for each item shipped by the seller. The higher the ratio, the more times Amazon handles buyer queries, and the higher the charges.
Steps to join the CSBA program:
Log in to Amazon Seller Central, go to Account Info, select "Manage" in the Your Services section, and then select "Ready to Opt in" in the You Are signed up for area, enter the program introduction page, and select "Opt in Now".
Once you register to join the program, you can see that the service is in the "Active" state in the Your Services section.
Steps to exit the CSBA program:
Similarly, log in to Amazon Seller Central, go to Account Info, select "Manage" in your Services section, select "Opt out of CSBA" in the You Are signed up for area, and click "Opt in Now".
Here, Amazon's new welfare policy seems to be very good, and you can register when you need it, and exit when you don't need it.
However, many sellers' feedback is not like this.
Some sellers believe that Amazon CSBA plans to use robots, and the standard reply cannot really answer the buyer's questions.
Amazon claims to be a "first-class customer service network", which is very bad for sellers.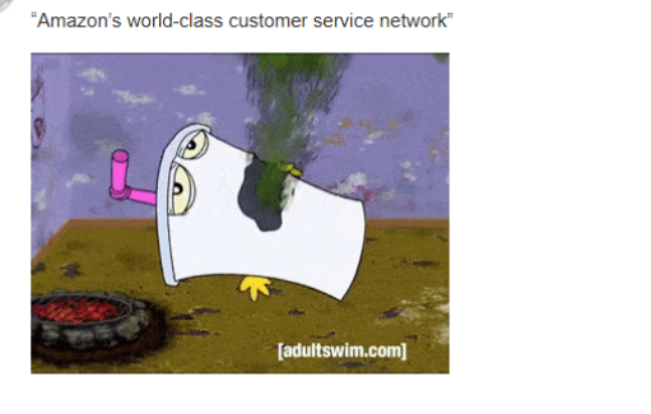 Some sellers said that they did not know whether their account was created recently,The background unexpectedly joined the program by default, and the free trial period was only two weeks.
It is recommended that the seller check the background situation to see if it is really what the seller said. If the service plan is not needed, "opt out" in time to avoid being deducted and receiving unexpected bills.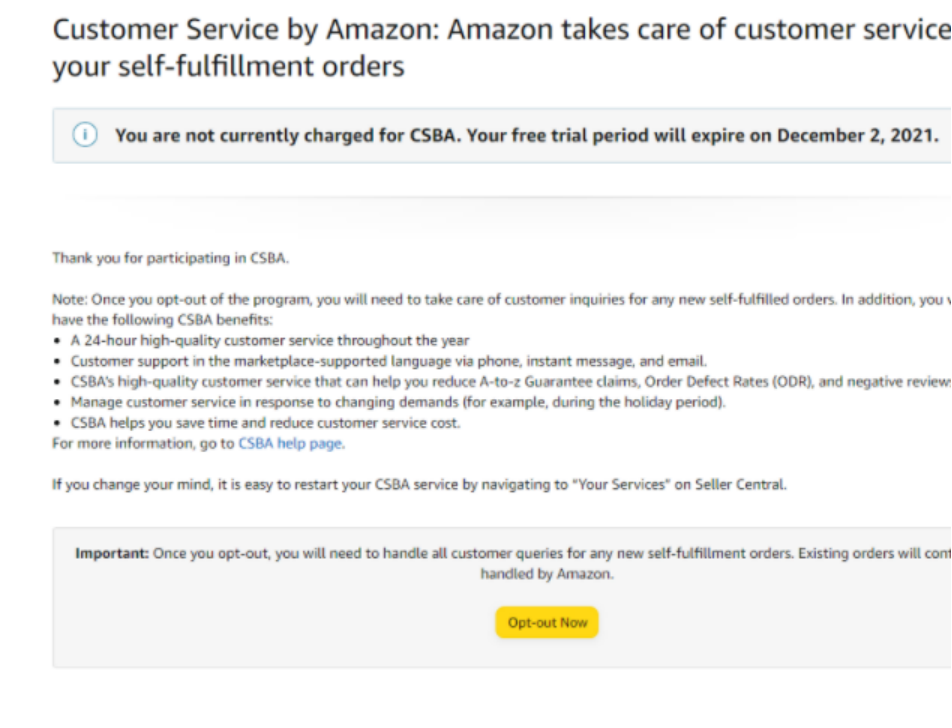 2、 FBA charges have risen and will take effect in January next year
At the moment of Q4 peak sales season, Amazon not only launched the "CSBA reward plan for self delivery orders", but also directly announced the adjustment of FBA fees.
According to Amazon's announcement, this FBA fee adjustment is applicable to U.S. sites, and covers multiple charges such as delivery fees and storage fees, which will take effect from January 18 next year (unless otherwise specified).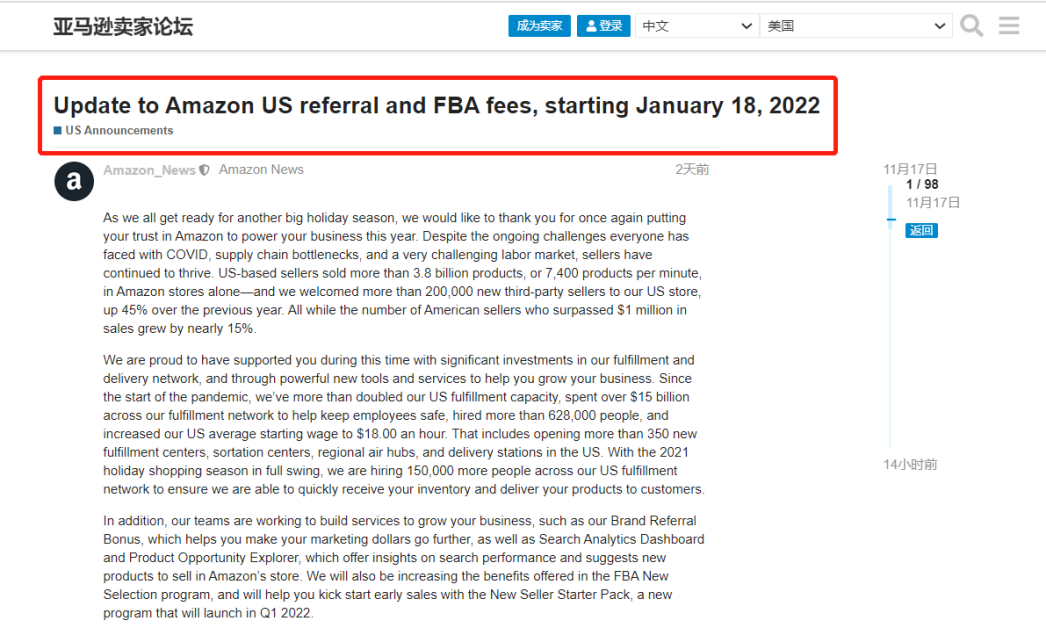 include:
1. The average delivery rate is increased by 5.2%
2. Except for the clothing category, the distribution weight of all other large standard size goods is taken from the larger value of the commodity weight and volume weight
3. FBA inventory removal fee and abandonment fee are also increased, depending on the change in Amazon's operating costs
fourFor standard size goods and large goods, the monthly storage fee will be increased from January to September (off-season) every yearFrom February next year, the monthly storage fee from October to December (peak sales season) will remain unchanged
5. Grading of long-term storage fees,Long term storage fees will also be charged for inventory that has been stored in Amazon warehouse for 271 days (but no more than 365 days), effective on May 15 next year
6. The FBA logistics pre-treatment service fee rose to make up for Amazon's operating costs in labeling, plastic bag packaging and packaging
7. For the FBA logistics light and small commodity plan, the maximum weight of the commodity is required to be increased from 12 ounces to 3 pounds
In addition to the FBA logistics pre-treatment service fee, the specific changes of other fees have been announced, and the seller can view them in the background of Seller Central. As for the specific adjustment of FBA logistics pretreatment service fee, Amazon plans to announce it before the first quarter of next year.
Of course, there are also some charging standards that remain unchanged, such as the cost of clearing goods. Amazon also guarantees that the cost of clearing goods will be lower than the cost of removing or discarding inventory.
While raising a number of FBA fees, Amazon also has a change in sales commission,If the total sales price of lawn mowers and snowplows is more than 500 dollars, the sales commission will be reduced from 15% to 8%,It is also good news for sellers of this category.
For the adjustment of these expenses, some sellers expressed their understanding, and many sellers thought that the price increase was unreasonable because the processing efficiency of Amazon's warehouse was still low.
More sellers said that "the pressure mountain is huge". The advertising cost has been increasing, but now the FBA expense will also increase, and the profit will be further compressed. Most products may have to give up using FBA logistics.
Amazon said that its operating costs had been growing, and the FBA charging standard was raised to offset part of the cost growth.
Moreover, since the epidemic, Amazon has been absorbing costs for sellers. Last year, it invested more than 18 billion dollars in the business of small and medium-sized enterprise sellers for the development of logistics, labor teams, projects and seller tools.
The area of global warehouses has also increased by 50%. More than 350 operation centers, sorting centers, distribution stations, etc. have been set up in the United States, and the capacity of American warehouses has more than doubled.
in fact,Although Amazon's operating costs have been rising, many sellers still rely on Amazon to survive.
Over the past year, Amazon America added more than 200000 sellers, up 45% year on year. At the same time, the number of sellers whose annual sales reached one million dollars or more increased by about 15%.
Amazon's Early Report on Empowerment of Small Enterprises in 2021 shows that half of the 500000 active U.S. sellers use FBA logistics, and since then, sales have increased by about 25%.
(New media of cross-border e-commerce - Domainnews Riley Huang)Coupang, Wayfair, Wal Mart, Mercado Libre and other platforms settled, brand copywriting planning, whole network promotion, e-commerce training and incubationPlease contact us for other services. No unauthorizedRewriting, reprinting, copying, clipping and editingIn whole or in part.