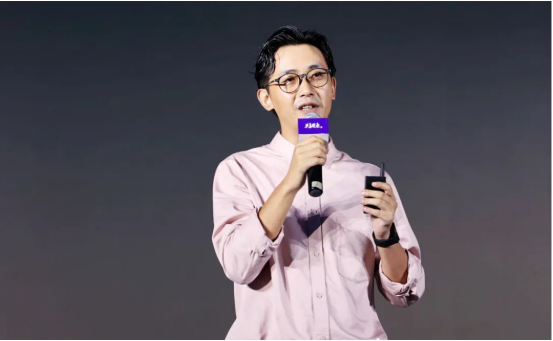 I believe that through the joint efforts of cross-border e-commerce service providers, there will be Chinese brands in major global consumer markets in the next five years.
On July 21, at the 202.1 Yibang Cross border E-commerce Conference Brand Sailing Summit,Zhou Kai, senior vice president of Youzan, delivered a speech on the theme of "How to apply the internal skills of China's new consumer brands to overseas markets". The following is the essence of the speech.
Chinese brands in the next five years
It will be widely seen in overseas consumer market
Last August, we started our international business. I have been thinking about the question, "Do you believe that in the next five years, Chinese brands will be heard in major consumer markets around the world?"
In fact, we all believe that with the rise of China, we will have more brands leading the world.  

But this is a prediction of the future. We can't be sentimental, especially for international business. It is a very important issue. Because Youzan's mission is to help businesses that value products and services succeed. Among them, the most important one is the brand. The difficulties they will encounter when going overseas become the key factor for us to do our work better.
So I divided the big problem into two. First, back home, there have been many new consumer brands in China in the past five years. Data shows that in the past three or four years, China has generated more than 100000 new brands in the consumer field. Why do so many people start to brand in the consumer field? Is there any big driving force behind it?
Second, if a Chinese brand wants to go overseas, what is the current situation, what will it encounter, what are the limiting factors, and what difficulties will it have to overcome? If we can better answer this question, our team will basically find the solution.
"China 100 Brand Sailing Plan"
In May this year, Youzan AllValue officially launched the "China 100 Brand Sailing Plan", targetingDomestic consumer brands go to sea、Emerging brands go to sea、Cross border platform boutique sellerThree types of customer groups provide special support policies, including"100 day growth support plan"And" Premium service for merchants ".
At present, many brands have joined the plan to start the independent station brand journey to the sea. Scan the code to register, and 1v1 professional customer managers will provide support!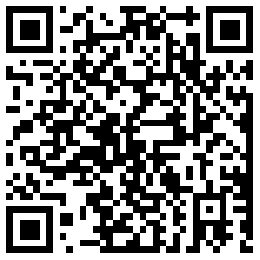 New consumer brands in the past five years
How to emerge in China?

New consumer brands continue to emerge, and China has become the largest retail testing ground
Just now I mentioned that there are so many new consumer brands in China, 100000 or more, but in fact, there are only a few thousand brands, a large number of which are favored by consumers, and many brands are like businesses.

Everyone is doing something to reach consumers through content marketing. Many new brands are thinking about how to optimize the link contacts in the whole shopping journey, improve the products and upgrade the experience, which is to operate in the private domain. Fortunately, we have served many cutting-edge brands, and we hope to find out what is behind them. It is the brands that can be launched, In the future, we can learn from the unfamiliar incremental market.
Changes in consumer demand: from meeting basic needs to yearning for a better life
We found that the current consumers have changed, and the brand's insight into consumers has also changed. The motivation of most consumers is not just to meet the needs, but also to "meet the yearning for a better life". In recent years, the sinking market is upgrading consumption. Consumers do not want to buy cheaper, but want to buy better products.
Brand is not just trust, but also the gathering of people. The brand transmits its own value proposition through the media, connects consumers through products and services, and ultimately generates trust in the brand. Through the label proposition conveyed by the brand, the crowd is gathered, and then there is a segment of the crowd.
Product manufacturing: manufacturing capacity overflow, making new products easier
We have the best production and manufacturing industry chain, good network collaboration, and the richest production and manufacturing capacity and experience. In the past three to five years, in the manufacturing field, digital and technological progress has also greatly improved efficiency. Flexible supply chain production can also be done. For example, 50 or 100 orders can be placed at the beginning, which was not available in the past, and also lowered the threshold for new products.
Digital power: the ability of digital to drive brands to face consumers directly
DTC brand is to face consumers directly, which was originally a simple desire of the brand. Now digitalization makes it easier to achieve. China has the unique DTC capability in the world, which is the capability that brand owners dream of. China has replaced the website with IM, superimposed LBS, one-to-one, crowd grouping and other nuclear weapons, and formed an increasingly mature private economic infrastructure.
At the same time, we have ushered in a big era of content consumption. We have bid farewell to the previous single classical style of TV dramas, variety shows and movies, formed a content ecology of prosperous multi media forms of graphics, video and live broadcast, and built several new brands to reach consumers.
Scene/channel: new media and new scene breed new consumer brands
Every time new media and channels are born, a large number of new brands will emerge. In the era of content consumption, consumers are vulnerable to the influence of new media when they buy something. The notes of Little Red Book have led to the explosive growth of many life service brands; Live broadcast, a more interactive transformation mode, enables some brands to grow up in this new channel. These two things happen at the same time, which is also the digital promotion of the relationship between new brands and consumers.
The content shapes the scene, and the scene association becomes the category definition. Content is very important to the brand, which has never been more important. Because content can constantly shape new consumption scenarios, it has actually affected the definition of a brand. In the past, it was necessary to make a thorough study of a category brand. Many times, it was around functional relevance. Now, most category brands are around the association of a consumption scenario to define their own brands.
Content marketing and private domain operation become important capabilities of brand management
Many of Youzan's business practices are centered around the triangle of private domain. More emphasis is placed on customer operation. More emphasis is placed on how I can constantly improve my ability to reach consumers, and constantly improve the value reflected in a single person, so as to constantly have the means and ability to let my old customers recommend more new customers. This matter is very important, because its dependence on the channel is a bloom of vitality for the brand that originally emphasized the channel model more.

Three key indicators of private sector economic operation capacity:
1. Private domain property rights: the number of customers who establish connections, and the ability of enterprise information to reach customers;
2. Single customer value: the total value of the whole life cycle of a single customer, and the repeated purchase rate of customers;
3. Customer recommendation rate: develop new capabilities and influence on customers in related fields through the recommendation of old customers.
Confident and pursuing brand managers are leading the market
The managers of many new emerging brands are cross-border. They used to be designers/marketers/trade/factory second generation/overseas returnees. They have seen a very good consumption experience and have higher requirements for service; They are not satisfied with the current products. In order to pursue more extreme product design or demanding requirements for consumer experience, these people are leading the emerging brands in the consumer market.
Some people have confidence in Chinese culture and can also radiate some overseas markets. They identify with our excellent things in their hearts and put them into the products to improve the service experience, which also enables them to bring more unique value propositions. Therefore, the new generation and more brand managers are leading the market. This is the first question I want to talk about. Consumers are changing, no longer just for the sake of demand, but more for a better life.
Chinese brands enter overseas markets
Are the conditions ripe?
You can see that cross-border e-commerce is very hot, many activities are full, and capital is also crazy in chasing cross-border enterprises. Whether you are going to sea, whether you are doing cross-border, as long as it is in this field, you are interested, which is basically the current situation of the market.
What does this situation mean? I can't answer very well today, because I am also in the game.
Four types of participants at sea
Opportunism:There are many opportunists who can make money quickly. There are really many. There are many sellers who have just started to do cross-border e-commerce or hope to find opportunities to make money.
Business transformation:It is possible that overseas e-commerce platforms already have a good foundation, such as supply chain capabilities; A certain category also has significant sales volume; Now we start to think more about whether to become a channel brand of a certain category, whether to be an independent station, and whether to realize DTC.
Target market:There is also a group of entrepreneurial brand people who know overseas consumers very well. Understand that there are some mainstream needs of consumers in a certain region that have not been better met. He wants to make a new product that is directly oriented to that market, has a direct interest in this target market, and plans to start a business in this market.
Incremental market:It refers to a retail brand that has already had a good foundation in China and starts to think about whether the overseas incremental market is suitable for itself. What kind of path should be chosen for going to sea and what difficulties will be encountered.
<font size="3"