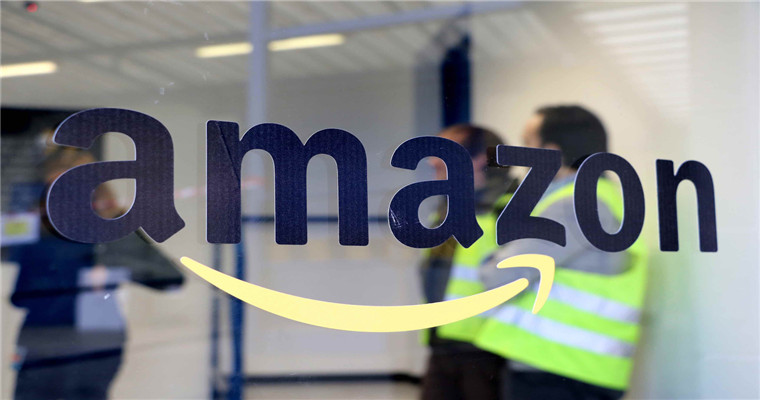 The scandal that Amazon employees "abused third-party seller data" was exposed again.
The seller was bribed by the fraudster to disclose the seller's explosive payment data, and the number was still sealed without reason
Recently, the United States《Wired magazine revealed after browsing some documents of Amazon that a fraudster (a brand called "Krasr") paid a high price to buy several Amazon employees, asking them to hijack the accounts of third-party sellers, copy hot sellers, and even directly close or unseal some seller accounts。
According to the memo of Amazon security team, the fraudster isfromLinkedIn and FacebookFound these Amazon employees on, we have been telling them$160000 paid, as a "reward" for hijacking accounts, providing information on product sales, and sealing numbers.
Blueocean Yiguan learned that Amazon found seven employees who cooperated with the fraudster and disclosed seller data in violation of regulations, and immediately dismissed them.
In addition, Amazon reported the Karsr fraud to the FBI and hired private detectives to investigate the location of Karsr.
In fact, Karsr has a criminal record.
As early as 2017, CNBC reported that Karsr sold a best-selling product of the skin care brand Pure Daily Care.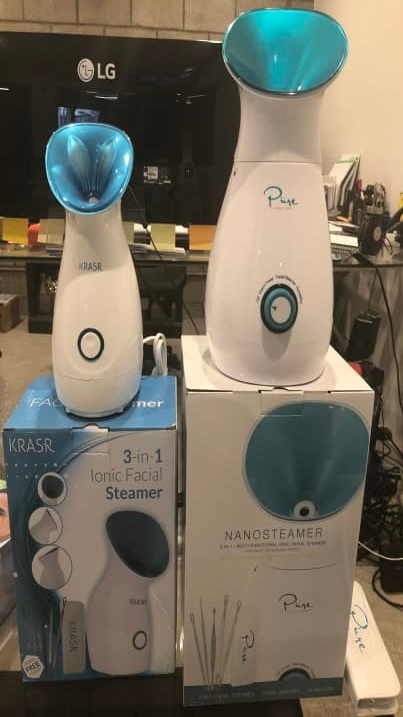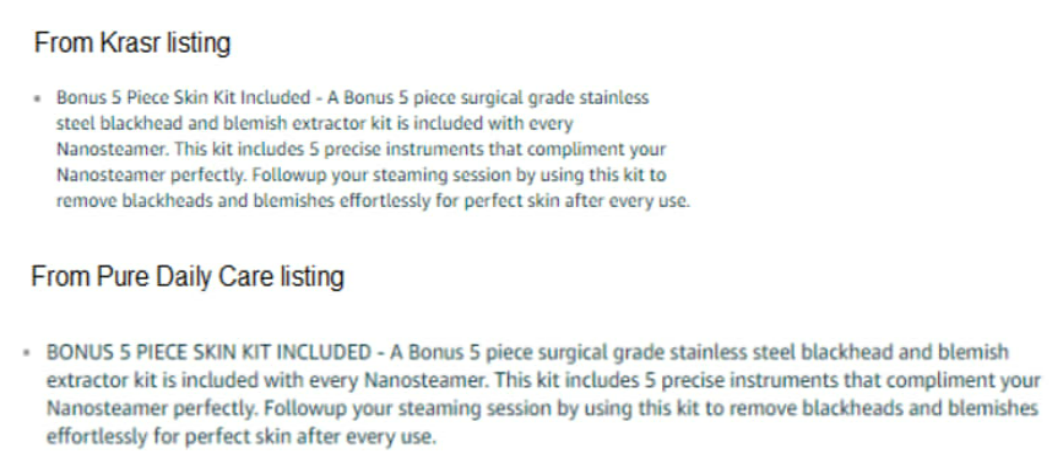 (Karsr directly embezzles the product description of Pure Daily Care)
After Pure Daily Care found out, it reported Karsr's copyright infringement to Amazon. Although it successfully deleted Karsr's infringing products, it was threatened and retaliated.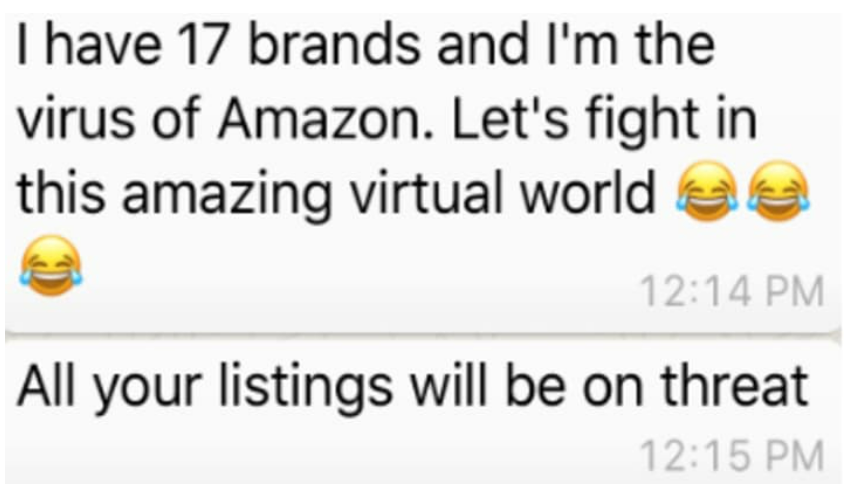 (Pure Daily Care received a message on Whatsapp claiming to be a Karsr employee)
Later, KarsrHijackedSkin care product sellerPure Daily CareAccount number of, copy its most popular products.
In addition, (borrowed from Amazon employees) visited the Pure Daily Care account to obtain the list of returned buyers, sent false emails to these buyers, and encouraged them to write down their real experience of the product with the $200 Amazon gift card. In factInduce consumers to write negative comments on the original seller's products。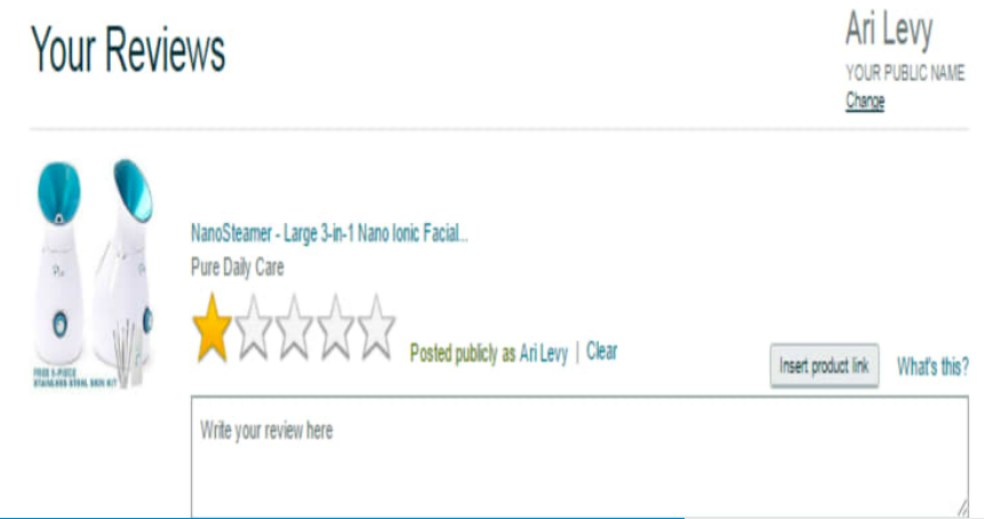 In one day, Pure Daily Care received about 30 1-star reviews, which is equivalent to two years' worth. The star rating also dropped from 4.5 to 4.
It was the peak season for holiday shoppingcausePure Daily CareStop selling for 7 weeks and lose more than 400000 dollars in sales,In the event of large losses, half of the staff had to be laid off.
Moreover, after the restoration of the Pure Daily Care account, the shopping festival has passed. Only by "breaking the bone" and selling hundreds of thousands of dollars of inventory, can the supplier's payment for goods and the salary of the remaining employees be paid.
In a word, with the help of Amazon's internal employees, Karsr can copy the hot selling products of third-party sellers, suspend or close their accounts at the same time, so that they can't sell, and make large orders and sales.
What's more, sometimes Amazon employees make decisions at Karsr's requestThe "ransom plan" allows Karsr to contact the seller's account hijacked by him and charge "help" them to restore their account。
Amazon spokesman said that the company reported the Karsr incident to the law enforcement authorities in 2018. As long as similar malicious fraud events and activities are found, the relevant seller accounts will be removed.
In addition, the company has invested billions of dollars to build security systems and processes to ensure data security. At present, the platform environment is safe.
Nevertheless, the information security of Amazon's platform, as well as the lack of rapid response to black hat methods and vicious competition operations, have always worried many consumers and sellers.
It was previously reported that two Amazon Chinese employees were suspected of accepting bribes to sell personal data of sellers and consumers.
Last year, Amazon employees faced 30 months' imprisonment for refund fraud
Last year, there was an incident of "Amazon employees defrauding sellers of nearly 100000 dollars", which was very noisy at that time.
In October (last year), the Amazon employee (named Vu Anh Nguyen) was arrested by the US Federal Bureau of Investigation on the grounds of "suspected of illegal use of Amazon system and fraud against third-party sellers".
Now, the case has finally ended.
The former Amazon employee has pleaded guilty, was sentenced to 30 months in prison, and faced huge compensation.
According to several foreign media reports, the former employee of Amazon is a sales assistant who is mainly responsible for providing support to third-party sellers, helping sellers create listings, managing sellers' listings, etc. His employee account can view and edit third-party sellers' accounts, and manually authorize refunds.
The employee took advantage of his position, during the period from November 2019 to February 2020Unauthorized, initiated refunds to 8 Amazon buyer accounts, totaling 318 refund orders, up to 965800 dollars, about 660000 yuan。
Blueocean Yiguan has learned that these buyer accounts are either owned by the employee or his friends, and the orders issued for refunds are basically high-value goods, including computers, 3C electronic products, but only refunds.
The key is that these buyer accounts have not initiated a return or refund application.
In addition to this, there was also a case that was widely spread last year.
Amazon insiders accept bribes from "Amazon consultants", help the seller restore the account, no matter what reason the number is blocked, it can solve the problem, and can also help delete bad comments and manipulate Amazon's ranking algorithm.
For a long time, Amazon employees have exposed the events of disclosing users' personal information and illegally using sellers' data. Many of them involve money transactions. Consumers and sellers are worried about Amazon's information security while using Amazon.
Amazon should strengthen the protection of platform data and information security, and more strictly supervise the code of conduct of employees.
(New media of cross-border e-commerce - Domainnews Riley Huang)Coupang, Wayfair, Wal Mart, Mercado Libre and other platforms settled, brand copywriting planning, whole network promotion, e-commerce training and incubationPlease contact us for other services. No unauthorizedRewriting, reprinting, copying, clipping and editingIn whole or in part.