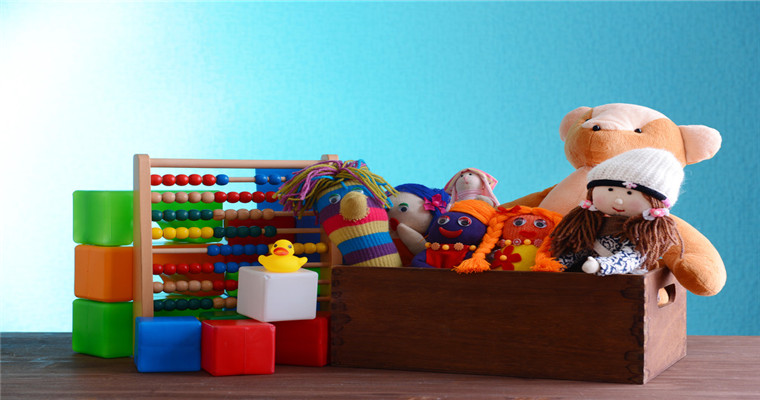 Wal-MartThe sale of a music "suitable for children" has stoppedToys,as a result ofpolandThirty percent of customers found that the lyrics of the song played by the toy were actually bad content about cocaine.
Blue Ocean Yiguan has learned that this cactus can danceToysThere was a boom. Even now, the toy is very popular at home and abroad.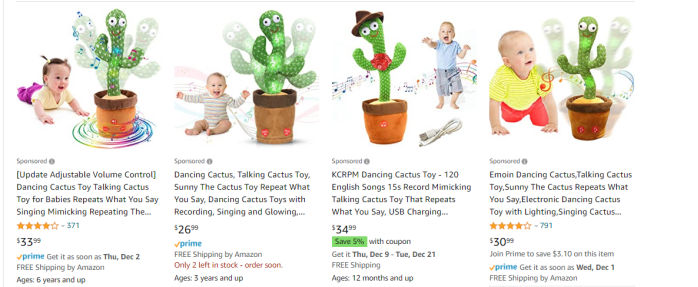 According to the seller's fairy data, the same dance cactus toysAmazonThe sales volume in the past 30 days exceeded 6500, and the sales volume exceeded 200000.

one、The music of the toy involves drug abuse and death
According to Canadian CTV News, this"Dancing Cactus ToyDancing cactus toyWal-MartThe site, which sells for $25.85, can play songs in English, Spanish and Polish. Usually songs in toys are designed to encourage children to learn language.
One of the songs played by the dancing cactus toy is"Where Is The White Eel?"This isCypisA Polish rap song released in 2015,The lyrics involve drug abuse and death.
According to the lyrics obtained from a translation website, "The only thing in my head/is five grams of cocaine, fly away alonecocaine, fly away alone/to the edge of forgetting. It was mentioned at the end of the songdeath。
Ania Tanner, a Polish woman living in Ontario, Canada, bought this toy for her granddaughter. She was shocked when she heard the Polish lyrics. For theseContent unsuitable for childrenBut she was put in children's toys, and she felt angry.
Meanwhile, another customer shared a video of a toy cactus dancing to music on Twitter. The customer was worried that his daughter would learn badly, because the toy would be accompanied by a song aboutCocaine addictionPolish songs sing and dance.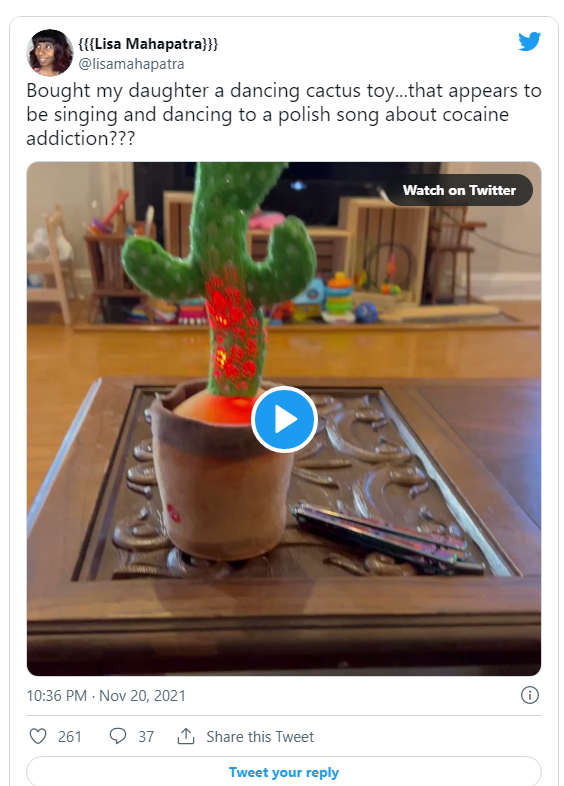 2、 Wal Mart is removing the toy
A Wal Mart spokesman said that these goods were sold by Wal Mart third-party sellers. Wal-MartDeleting related product listingAnd further investigate the complaint.
meanwhile,CypisHe said the Chinese manufacturer of the toy used his rap songs without permission.According to Blue Ocean Yiguan,He's going toTake legal action。
(Polly ZhangNew media of cross-border e-commerce - Blue Ocean Yiguan website domain news) connects with high-quality resources of cross-border e-commerce.Wal Mart, Coupang、Wayfair 、Mercado Libre and other platforms settled,Brand copywriting planning, network wide promotion, e-commerce training, incubation and other services, please contact us. No unauthorizedRewriting, reprinting, copying, clipping and editingIn whole or in part.