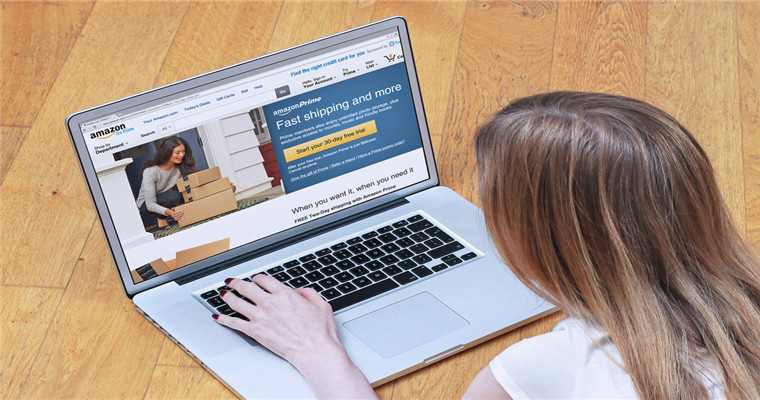 AmazonMore than 3 billion products are sold worldwide every year, onlyAmazon America StationAnd sold more than 600 million products. Why is Amazon so successful? AmazonProduct Category TreeIt's a great achievement.
1、 What is Amazon Product Category Tree?
Blue Ocean Yiguan has learned that,AmazonproductCategoryStructured in the form of a tree, where children of different levels are fixedCategory。
If you look carefullyAmazonproductCategory, will find that they organize all products inmain productsCategoryAnd subCategoryNext, organize them like trees and branch them into specific onesCategory。
The goal is that when shoppers look for products, they know where to gostartbrowseOr Search。 This simplifies the search process and enables shoppers to select specific productsCategorycomeoptimizationSearch.
2、 How to use Product Category Tree to optimize product catalog?
IfAmazon SellerI have been using Seller Central for some time and may encounter termsBTG(Browse Tree Guide)。 By definition, BTG is a set of guidelines(guidelines)These guidelines assign products to specific categories. The BTG table varies according to the location.
BTG optimizes products in the product categorylistingIs one of the best methods.
Here, "browse" refers to Amazon's "department".sellerYou canpageSee them on the left,Click directly on any product category, or use specific keywords or terms in the search box,And press enter.
BTG Document HelpsellerexplainproductWhich subcategory should be included, or also called "node"node"。
IIIBTGWhat's the usage?
BTG can transfer all products of the sellerExhibitionTo a specific category. BTG Yesrecommended_ browse_ nodes, these are the IDs of Amazon product category branches, which need to be included in product feeds to list products in specific categories.
Think of BTG as a tool that can help Amazon sellers effectively promote their products. In BTG, the seller will see three standard columns:
1.Node ID: This column represents the ID number associated with a specific browsing path.
2.Node Name: This column lists the names of all browse nodes. Each point in the browse path is calledBrowse Node(Browse nodes).
3.Terms of Use: This column lists the field names and corresponding terms, which require the seller to display the product in the relevant browsing path.

Maybe the seller can try"browse nodesBrowse Nodes "is thought of as a tree. Each subcategory represents a branch and ends with "points where nothing can be further selected" (treat them as leaves).
Amazon sellers should ensure that the products are in the correct node, so that customers can easily find the seller's products (just through filtering). Therefore, it means that sellers are unlikely to lose potential buyers. Even if they use slightly different search terms or keywords, as long as they are looking for a certain type of target product, they can find the seller's product according to certain conditions by clicking Amazon's filter program.
According to Blue Ocean Yiguan,Amazon Seller CentralIt emphasizes the importance of using BTG, and uses BTG before the seller considers putting the product listing online.
Their guide not only helps sellers classify or correctly organize products, but also gives unique keywords that can be used in listing. They are related toAmazonA specific browse path on is closely linked. Therefore, this means that the seller's products are more likely to be optimized and suitable for branch nodes.
(Polly ZhangNew media of cross-border e-commerce - Blue Ocean Yiguan website domain news) connects with high-quality resources of cross-border e-commerce.Wal Mart, Coupang、Wayfair 、Mercado Libre and other platforms settled,Brand copywriting planning, network wide promotion, e-commerce training, incubation and other services, please contact us. No unauthorizedRewriting, reprinting, copying, clipping and editingIn whole or in part.