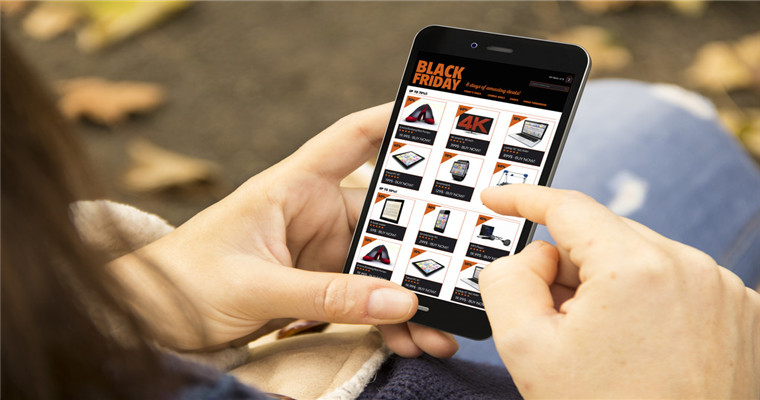 ShopifyHarley Finkelstein, president ofNetwork Monday,ShopifyStrong global merchant network sales.ShopifyIndependent site sellerOn Monday, the sales volume of the Internet exceeded the global sales record in 2020 and exceeded 5.1 billion dollars.
IShopify sells up to $1.5 million per minute
According to CNBC, at presentShopifyThe final sales figures have not been disclosed. Blue Ocean Yiguan learned that Harley Finkelstein, president of Shopify, said that during the Cyber Monday activity, Shopify had strong sales in small businesses and DTC (direct to consumers) companies around the world.
At ShopifyNet1During peak sales,Sales can reach $1.5 million per minuteOr,The number of orders per minute can reach 13000。 47 million consumers worldwide have purchased Shopify supported independent brands and DTC brand products.
Harley Finkelstein's comments provide insight into consumers' consumption on Cyber Monday. Cyber One is characterized by Internet online sellers offering promotions and discounts on a range of products.
According to Obj, the best-selling commodities include household products (1470% more than last year), wallpaper (434% more than last year), puzzles (406% more than last year), pens and pencils (341% more than last year), and condiments and spices (223% more than last year).
IIShopify Black Five sold more than 2.9 billion dollars
Just a few days agoBlack FridayHarley Finkelstein said that the sales of Shopify independent site sellers were 2.9 billion US dollars, an increase of 22% over last year.
Shopify benefited from the acceleration of e-commerce sales driven by the COVID-19. Last year, many shoppers were reluctant to shop in physical stores for fear of coronavirus infection. Harley Finkelstein added that Shopify's sales on Black Friday in 2021 were more than double those in 2019.
Consumer spending has risen in many countries, and global consumers areBlack five nets oneThe average expenditure per order is 100.70 dollars, includingCanada($115.14)Australia(A $158.80) andU.S.A($96.60).
3、 Shopify's sales of black five networks reached 6.3 billion dollars
According to Eseller365,Shopify's global sales reached 6.3 billion US dollars. Compared with Shopify's sales (more than 5.1 billion dollars) reported by Black Five in 2020,23% growth, more than twice the sales of one seller of the Black Five in 2019.
During the period of Black Five Networks,London, New YorkandLos AngelesIt is the city where shoppers buy the most products, andU.S.A、britainandCanadaIt is the best selling country in the world. During the period of "Black Five Networks",Germany、ItalyandJapanofClothing Accessories The sales volume is at the top of Shopify's global stores.
According to Blue Ocean Yiguan, the sales generated by the social integration that provides buyers with a seamless checkout experience are almost three times that of last year.
(Polly ZhangNew media of cross-border e-commerce - Blue Ocean Yiguan website domain news) connects with high-quality resources of cross-border e-commerce.Wal Mart, Coupang、Wayfair 、Mercado Libre and other platforms settled,Brand copywriting planning, network wide promotion, e-commerce training, incubation and other services, please contact us. No unauthorizedRewriting, reprinting, copying, clipping and editingIn whole or in part.