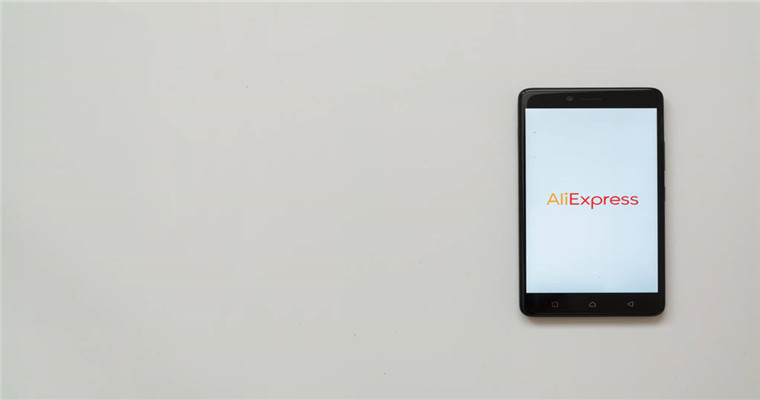 In 2021, Russian e-commerce transactions are expected to slow down, with the growth rate dropping to about 10%. Last year, driven by the epidemic blockade, the growth rate reached 59%.
The chairman of the Russian Online Retail Association (AKIT) said that the growth of domestic e-commerce was stable month by month this year,E-commerce sales from January to September were 2.41 trillion rubles (about 32.2 billion US dollars), slightly higher than 2.34 trillion rubles in the same period last year.
How is the Russian e-commerce market developing?
In fact, before the outbreak of the COVID-19, Russian e-commerce had flourished.
After the outbreak of the epidemic last year, Russia began to forcibly block and isolate from April, requiring people to reduce social contact as much as possible, which gave greater stimulus to the already developed Russian e-commerce market.
For a long period of isolation, e-commerce was almost the only retail channel in the whole field of non food and miscellaneous products. In other words,People can only buy products online, so the demand for goods on the Internet was extremely high at that time.
The e-commerce sales volume of RUB 2.41 trillion generated from January to September this year also shows that consumers have formed the habit of online shopping to a certain extent, even if the epidemic situation is alleviated and the ban measures are cancelled.
Lanhaiyiguan has learned that in recent years, the growth rate of the Russian e-commerce market has been five times that of the real economy. However, with the rebound of the real economy after the epidemic and the growing maturity of the e-commerce market, this gap is narrowing.
In September this year, the retail sales of Russian physical stores increased by 5.6% year-on-year, higher than 5.3% last month, and higher than the market expectation (3.8%).
For all that,Online channel (e-commerce retail) is still the main driving force for the growth of Russian retail industryLocal online retail sales amounted to 2.07 trillion rubles (about 26.8 billion US dollars), accounting for 86%.
The logistics and supply chain changes caused by the epidemic hit Russia's cross-border e-commerce trade.
According to Blue Ocean Yiguan,From January to May this year, the volume of cross-border e-commerce transactions in Russia declined steadily, with an average decline of about 30%, but from July to September, there was a significant growth of 50% to 70%, although not yet fully recovered.
IPO of several e-commerce platforms with strong performance
The strong growth of e-commerce retail in Russia also promoted the IPO (IPO) of several e-commerce platforms.
For example, the top threeOzonThe platform, compared with the initial public offering in December last year, originally hoped to raise $500 million, but finally raised $1.2 billion, far exceeding expectations.
Russia has seen an IPO boom for more than a year.
At the same time, Russia's leading e-commerce enterprises continue to report strong sales growth, although not all leading enterprises are profitable.
According to the Russian Online Retail Association,From April to September this year, the total GMV of Sumitone's commodity transactions in Russia reached 133.3 billion rubles(excluding services), with a year-on-year growth of 36%. By the end of September, the local transaction volume of the platform accounted for more than one-third of its total transaction volume.
Similarly,From July to September, the GMV of Ozon platform reached 108.3 billion rubles(including services), with a year-on-year growth of 145%, the order volume reached 56.2 million pieces, a sharp increase of 239%.
The largest e-commerce platform in RussiaWildberriesIn September this year, the sales volume of "children's products" category was 74 billion rubles(about US $1.04 billion), up 54% year on year.
In the first half of this year, the three major Russian e-commerce platforms Ozon, Wild Berries and AliExpress accounted for 34.3% of the e-commerce market share, 10 percentage points higher than the same period last year. By the end of the third quarter, the market share of these three platforms had further expanded to 36.5%.
According to InfoLine data, the sales volume of Russian e-commerce is expected to reach 4 trillion rubles (about 55.1 billion dollars) in 2021, doubling to 10.5 trillion rubles by 2025.
Compared with Asia and Europe as a whole, Russia's Internet retail is about five years behind, but it is still one of the e-commerce markets with the highest growth potential.
(New media of cross-border e-commerce - Domainnews Riley Huang)Coupang, Wayfair, Wal Mart, Mercado Libre and other platforms settled, brand copywriting planning, whole network promotion, e-commerce training and incubationPlease contact us for other services. No unauthorizedRewriting, reprinting, copying, clipping and editingIn whole or in part.