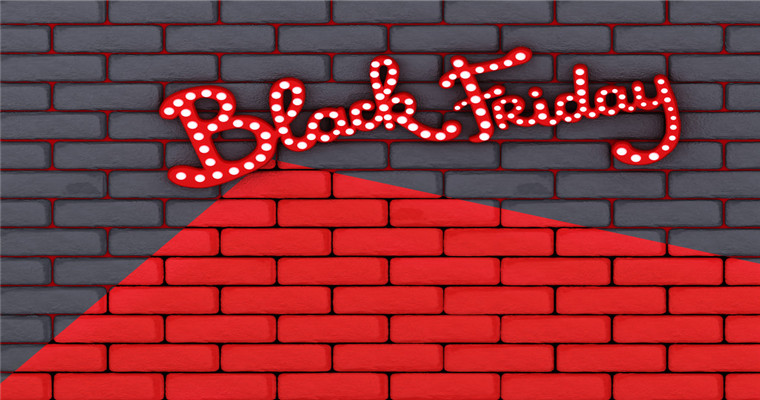 For Amazon sellers, traffic is sales. Before the arrival of the Black Five, you must do a good job in listing optimization, so that the page has traffic and exposure in advance to ensure that orders will be sold during the Black Five. Today, we'll talk aboutAmazon Black Five Network OneBest selling products.
There are a lot of activities on Amazon, and there are often Seckill promotions. Sellers can sign up to participate according to their own conditions, such as BD, LD, DOTD. To participate in Seckill, they should make preparations for Blacktop 1 in advance, so that the product sales can be better during Blacktop 5.
If the traffic in the station is not enough, you can make early exposure and increase the exposure through the drainage outside the station, so as to ensure that the sales of one product of Amazon's black five networks will be better and the product will become a best seller.
Blue Ocean Yiguan has learned that 80% of foreigners will shop on Black Friday, 76% of them will shop on Black Friday, and 82% of them will shop on Online Monday. No matter when they shop, it shows that the traffic during the activity is very large, and it is a good time for sellers to improve traffic and sales.
What are the best-selling products of Amazon Black Five
1、electronic product
There are many electronic products, such as Apple phones, digital cameras, iPads, etc. These electronic products are also popular during the Black Five period.
2、Beauty products
During the first period of Amazon's Black Five Network, the discount of beauty products was also very large. Big brand beauty products were favored by female friends, such as essence, isolation cream, air cushion, eye black and all other beauty products, all sold well.
3、Toys
For foreigners, the second half of the year is a good time to shop, because there are many activities and festivals, there are many promotional activities, and many big brand products have discounts, so there are many users, especially children's toys are very popular, such asLego Star Wars Darth Vader Castle,Folding MusicIn addition to children's toys, there are also game consoles for adults.
4、Home Products
Home products, whether for men or women, were also popular during the Black Five period, such as men's and women's pajamas,Carhartt Men's Acrylic Watch HatAnd so on. They are all popular products.
5、Other products
In addition to the above-mentioned product categories, there are also Keurig K-Cafe coffee machines and Lego City Rescue Helicopter 60179 building kits, which are also popular during the Black Five period.
Lanhaiyiguan reminds sellers that it is very important to select products with good quality to reduce the occurrence of after-sales if they want to make the product into a best seller. Secondly, at the beginning, they should not choose cold or seasonal products. They should do a good job of early exposure, increase traffic, and prepare inventory. Only by doing all the preparatory work, can we ensure better sales of Amazon's black five networks and one product.
(New media of cross-border e-commerce - blue ocean Yiguan website domain news).Coupang、Wayfair 、Mercado Libre and other platforms settled,Brand copywriting planning, network wide promotion, e-commerce training, incubation and other services, please contact us. No unauthorizedRewriting, reprinting, copying, clipping and editingIn whole or in part.