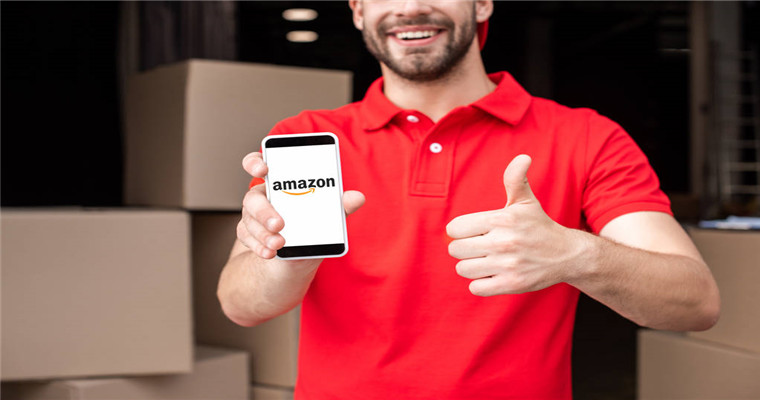 according toAmazon Alliance Program, sellers can register a blog or website forAmazonCreate a link to the product of andFacebook、TwitterAnd other platforms.
IjoinAmazonAlliance ProgramBenefits of
Blue Ocean Yiguan has learned that,The following aresellerShould be consideredjoinAmazonAlliance Program(Amazon Affiliate Program)Several reasons for:
onejoinThe process of the planIt's simple.sellerThere is no need to pay a membership fee or meet any criteria to be accepted.
twoAmazonAlliance ProgramIncluding hundreds of millions ofproduct。 WhensellerbyaudienceWhen preparing gifts, you will be surprised at the choices providedBroadness。
3. Amazon Alliance PlanThere are many ways to showproduct。sellerIt can be used to promoteproductCreate unique links and widgets.
4. JoinAmazonAlliance ProgramThere are many advantages. One of the biggest benefits issellerYou can make money almost without doing anything.
5. SellerJust in AmazonAlliance ProgramRegister a blog or website there, create links for their products, andFacebookOr share these links on social media websites such as Twitter,This is a very simple process。
6. AccessionAmazonAlliance ProgramAnother benefit of,sellerYou can access a variety of products. Amazon has many different products, soThe seller almostWe can definitely find something interesting to promote.
sevenIn addition, Amazon has been updating their product catalog, sosellerAlways have access to the latest and largest projects.
2、 Amazon Alliance ProgramCan earnhow much?
AmazonAlliance ProgramPayment by direct depositRemuneration, SellerThe bank account will receive cash immediately.alsoYou can choose to get Amazon gift cards or checks by mail.
Amazon pays AFFILIATES once a month, butsellerPayment will be received 60 days after the end of the month. For example, ifsellerThe commission earned in January will be received at the end of Marchremuneration。
The commission rate for each type of product is different.
oneFor example, ifsellerRunning an auto blog can earn 4.50% of the revenue from each sale.
twoIfsellerAt a price of $1000 per piece within one day,Sell three auto parts,seller$135 will be obtained from three transactions. Every month, ifThe seller can sellthirtypieceThe same goods will earn 1350 dollars a month.
According to Blue Ocean Yiguan,Amazon Associates Plan to bring's income mayQuite low,thereforein order toJust in case,Except Amazon Alliance,The seller shouldThere are other sources of income.
Before registering the platform, compareAmazon Associates planinEach productCategoryCommission rate of,It is also crucial.sellerAccording to the professional field of the website,Work out how much money you can make.Then, based on these data,Plan budgets or consider changing niche markets.
(Polly ZhangNew media of cross-border e-commerce - Blue Ocean Yiguan website domain news) connects with high-quality resources of cross-border e-commerce.Wal Mart, Coupang、Wayfair 、Mercado Libre and other platforms settled,Brand copywriting planning, network wide promotion, e-commerce training, incubation and other services, please contact us. No unauthorizedRewriting, reprinting, copying, clipping and editingIn whole or in part.