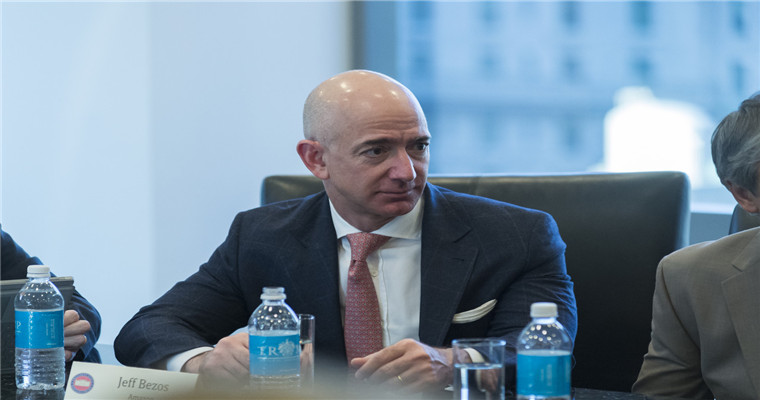 For e-commerce sellers and Amazon, 2021 will be a crazy year. By the end of this year, it is expected thatAmazon571000 new sellers were added.
Jungle Scout predicted that it would be better in 2022 and beyond.
The following are some trends summarized by Jungle Scout and Amazon experts that will affect Amazon's FBA business.
1. The seller will purchase more from domestic manufacturers
As the supply chain problem has a negative impact on global enterprises, it is expected that more e-commerce sellers will start to purchase goods from domestic manufacturers or suppliers.
This may be unfavorable for local sellers in the United States, because China's labor and raw materials are much cheaper than those in the United States. If you want to purchase goods from American suppliers, the cost may be higher, but on the positive side, you can receive the inventory faster and the freight is less.
Of course, in addition to China, American sellers may also purchase from Canadian and Mexican manufacturers. On the one hand, cheaper raw materials may lead to lower purchase costs, and on the other hand, the quality of goods may be higher.
Consumers may also be more and more inclined to buy domestic goods. For example, in the past 90 days, the search volume of the word "Made in USA" in Amazon's US station has increased by 54%, while that of "Made in Canada" in Canada has increased by 143%.
2. Amazon will focus on second-hand goods
In order to compete with eBay and even Facebook Marketplace, Amazon may pay more attention to second-hand goods and refurbished goods in the future.
For consumers, buying second-hand goods is not only environmentally friendly, but also affordable, reducing economic pressure.
Blueocean Yiguan has learned that the current plans to support sustainability on the Amazon platform include FBA Grade and Resell, FBA Donations, etc.
In addition, Amazon has also developed Amazon Renewed and Amazon Warehouse pages, which can sell second-hand goods and refurbished goods.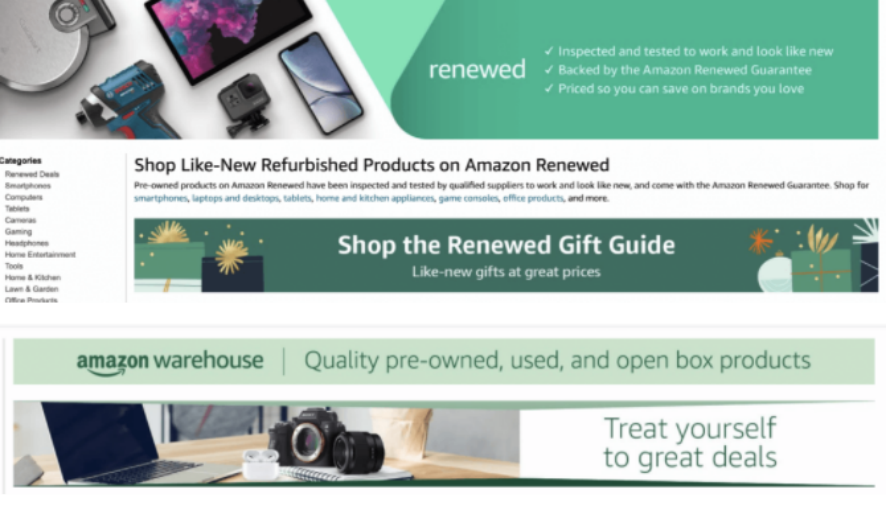 Importantly, Amazon will further develop its second-hand goods business to enable consumers to screen products with different options, such as used products that look like new products and used acceptable second-hand products.
In addition, Amazon may also add a section on the homepage of the website so that consumers can directly purchase second-hand goods. The Amazon Renewed and other pages mentioned above are difficult to find.
3. Amazon will develop more tools and programs for brand owners
Complete Amazon brand filingYou can use many tools and functions that ordinary sellers do not have, such as A+content, Amazon Store store pages, video ads, virtual bundles, and so on.
In the future, Amazon will certainly develop more tools for brand sellers, such as profit and loss dashboard, and more Amazon Store functions.
4. Amazon will create more functions similar to the social media platform
The impact of social media marketing and online celebrity marketing on e-commerce, needless to say, is crucial to the development of e-commerce sellers.
In recent years, Amazon has unanimously approvedAmazon LiveIn the field of online celebrity marketing, brand sellers or Amazon celebrities can display their products in the live broadcast room, and the product details page will also have a live broadcast room entrance for visitors to directly enter the live broadcast room.

Amazon also has a program called Amazon Posts, which can only be used by brand registered sellers. Amazon Posts imitates Instagram, and sellers can post and share content to improve brand awareness.
Later, Amazon will also develop more functions similar to social media platforms, such as Tiktok style short videos.
5. Amazon's advertising costs will continue to grow
A large number of new sellers have settled in Amazon, intensifying competition, and Amazon's advertising costs will continue to rise.
Blue Ocean Yiguan has learned that from 2020 to 2021, the average cost per click (CPC) of Amazon's advertising has increased by nearly 52%.
More than half of the sellers are worried about the increase in Amazon's advertising costs.
Under this trend, sellers can only do their part well, including optimizing product listing to increase conversion rate, completing brand filing, creating A+pages for products, adding product videos, etc.
(New media of cross-border e-commerce - Domainnews Riley Huang)Coupang, Wayfair, Wal Mart, Mercado Libre and other platforms settled, brand copywriting planning, whole network promotion, e-commerce training and incubationPlease contact us for other services. No unauthorizedRewriting, reprinting, copying, clipping and editingIn whole or in part.