Recently,EPSThe law firm represents a new brandCocomelonanimation,Two consecutive cases involvingtrademarkAndcopyrightMany sellers have received relevant freezing notices.
stayAmerica, English Enlightenment Animation CocomelonPopular animations. According to Toybook, CoComelon isYouTubeThe No.1 brand that has seen the most times on the Internet has seen 3.5 billion times a month. Related products inAmazonThey sold very well on the platform.
In Amazon, search results related to CoComelon includethirty thousandPieces. According to the data of Amazon and Seller Genie, most of the CoComelon brand toys are rated above 4.5, and one product has a sales volume of more than 210000 in recent 30 days.

ICase parameters
oneCase No.: 21-cv-10327, 10328
twoTime of prosecution: December 2021montheightdayabout
threePlaintiff brand: Cocomelon Animation
fourPlaintiff company: Moonbug Entertainment Limited ("Moonbug") and Treasure Studio Inc.
fiveAgency Firm:EPS
sixRight protection type: trademark+Copyright
IICase information
1. Trademark infringement
This popular 3D animation seriesCocomelon JJ and his family are the protagonists, teaching children how to participate in daily activities with enthusiasm.According to the Yiguan Cross border Infringement Warning, program nameCocomelon wasregisterText fortrademark。
According to the United States Patent Office,CocomelonLiteral trademarkRegistered trademark categories include016、002、005、022、023、029、037、038、050。 In particular, sellers selling products in the categories of games and toys, office appliances, stationery and paper should pay attention that they cannot use the written trademark.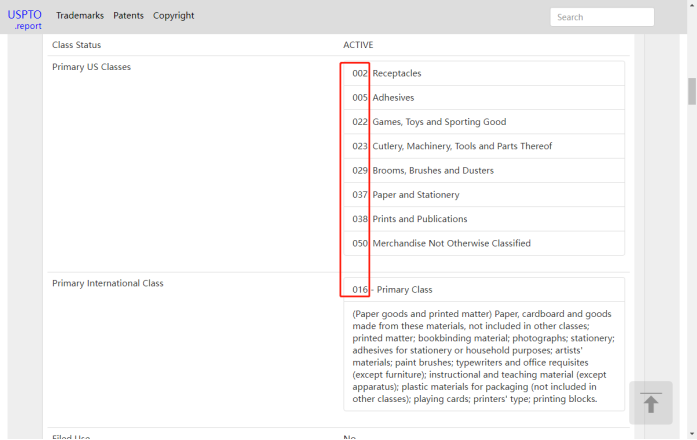 The plaintiff company, TREASURE STUDIO, INC., has registered 13 trademarks, almost all of which are related toCocomelonRelated trademarks. These areout of commission: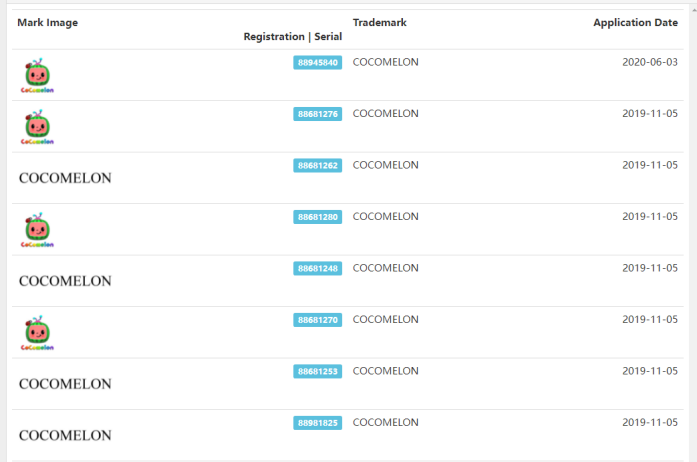 Moonbug Entertainment Limited has also registeredCocomelonThe registered categories of relevant graphic trademarks include 016, 002, 005, 022, 023, 029, 037, 038 and 050.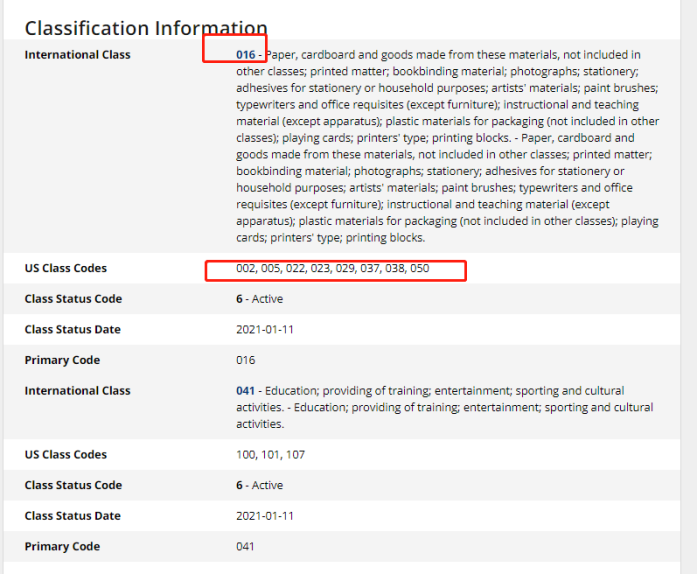 2. Copyright infringement
Animation CoComelon attracts children aged 1 to 4 with its bright and bold colors and cheerful nursery rhymesSing and dance,meanwhileLearn letters, numbers, animal sounds, colors, etc.
According to the Yiguan Cross border Infringement Warning,Cartoon images in animation works are usually copyrighted, soThe seller had better not touch the Cocomelon JJ and other cartoon characters in the animation.
CoComelonSome of the animated characters mentioned on the official website include JJ, YoYo, TomTom, Bingo, Dad, Mom, Grandpa, Grandma, Miss Appleberry, Cody, Cece, Nina, Bella and Nico.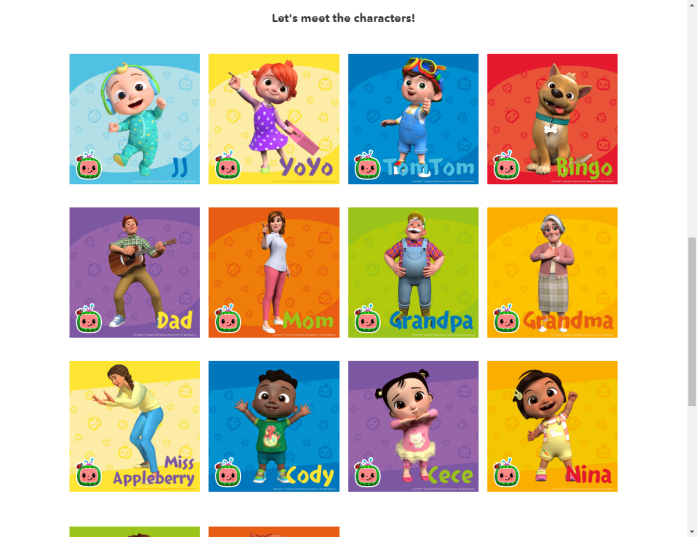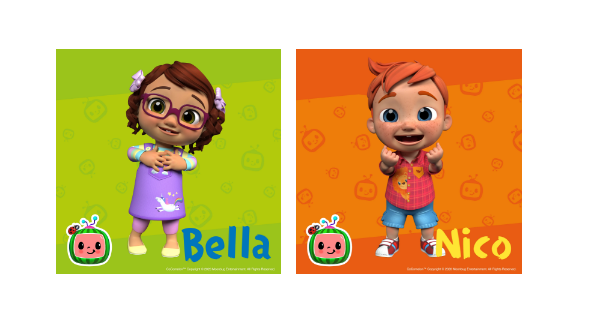 More cartoon characters can go toCoComelonFrom the official website, this is their official website address: https://cocomelon. com/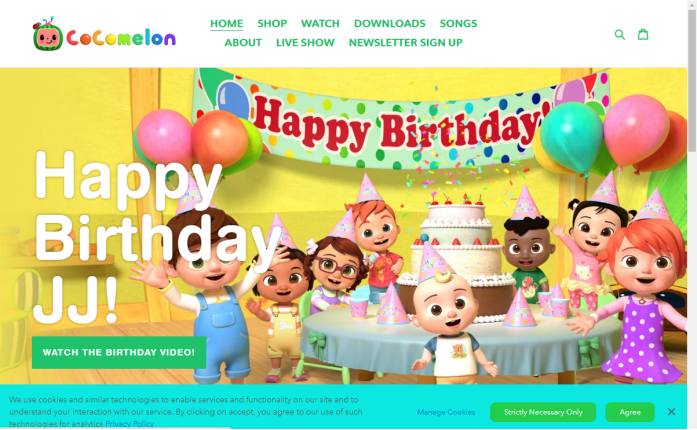 The seller should pay attention to other animations of the plaintiff company. In the first half of this year, Moonbug Entertainment Limited made an animationBLIPPI,Also byEPSAgency of law firm. follow-upEPSIt is also possible to continue to act as an agent for the brands of the plaintiff's company. It is better not to sell related products.
The following are some animation works of Moonbug Entertainment Limited: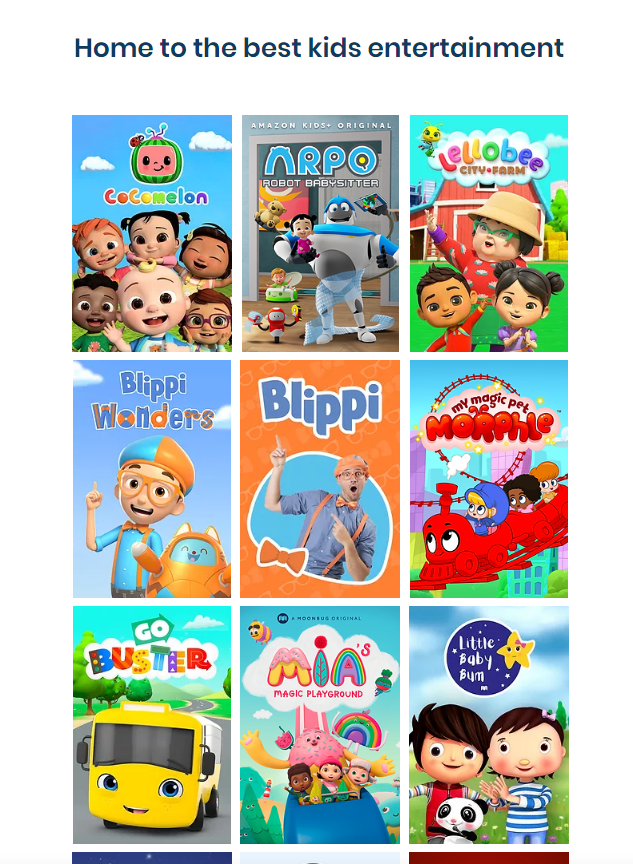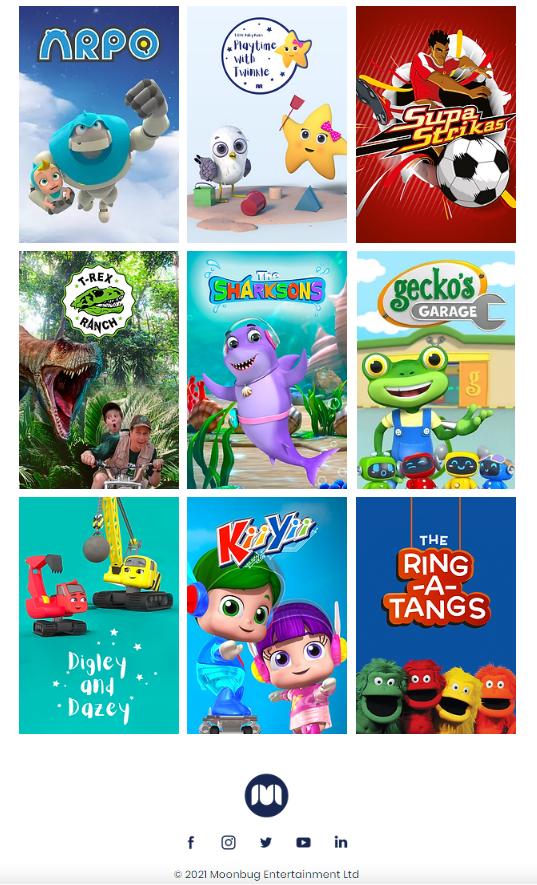 Moonbug Entertainment Limited hasRegistered trademarkinclude: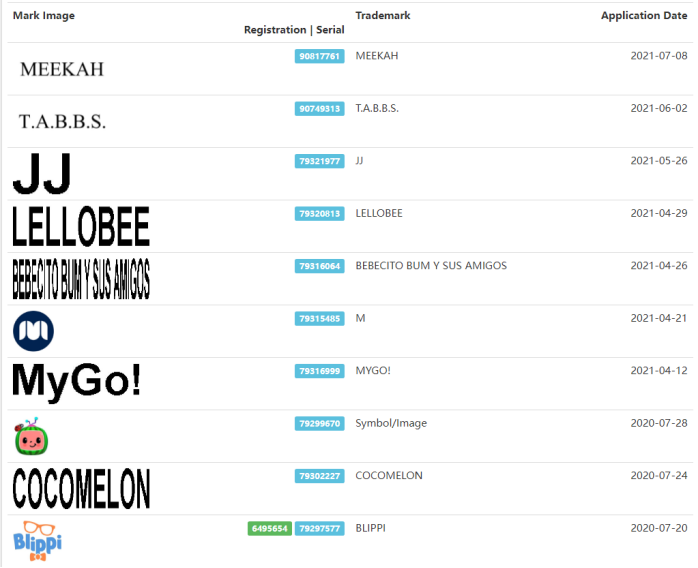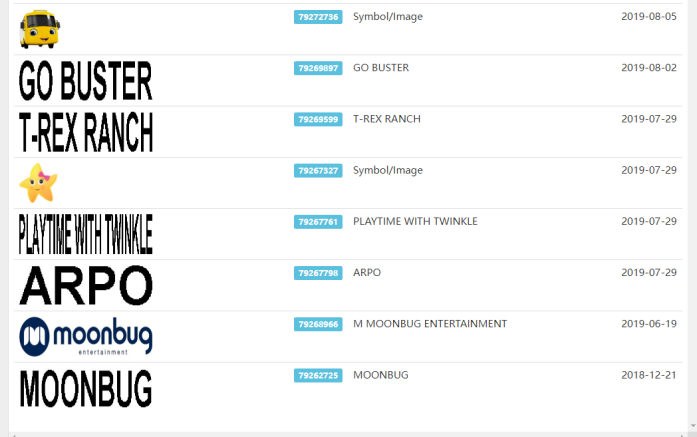 3、 Example of trademark infringement
Sales of major platformsCoComelonThere are many sellers of related products,Amazon"CoComelon"30000 search results and more than 5000 eBay search results。 Most sellers sellCoComelonDolls, plush toys, pillows, etc.
This listing is used in the product titleCoComelonWord trademarktort。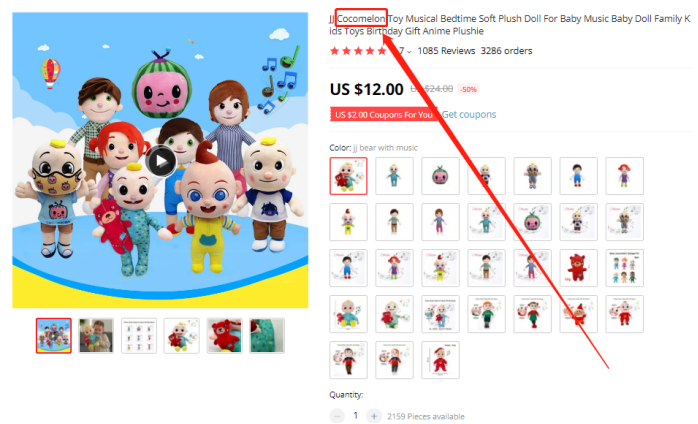 Both the listing title and the picture appearCoComelonText trademark, also usedCoComelonIt is obvious that the cartoon characters of.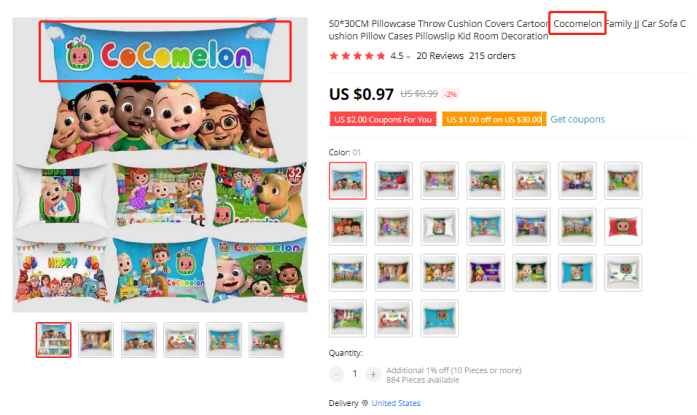 CoComelonOn YouTube122 million subscribers,Second only to the Indian music channel T-Series. according toDailymailreport,The brand's annual revenue exceeds £ 90 million, and was admitted by Global Entertainment last yearMoonbugAcquisition  
The main character"JJ"It is named after Jay Jeon, founder of Treasure Studio who founded CoComelon. In 2006, Jay Jeon, in collaboration with the wife of a children's writer, launched theCoComelon(Also calledABCkidTV)。  
These videos were originally alphabetic songs, and then extended to nursery rhymes and original songs with the slogan "Be happy and smart".CoComelonDescribed as "the next Peppa Pig", this cartoon programstillIt was bornrelevantBooks, films and New Forest theme park visited by Prime Minister Boris Johnson.
(Polly ZhangNew media of cross-border e-commerce - Blue Ocean Yiguan website domain news) connects with high-quality resources of cross-border e-commerce.Wal Mart, Coupang、Wayfair 、Mercado Libre and other platforms settled,Brand copywriting planning, network wide promotion, e-commerce training, incubation and other services, please contact us. No unauthorizedRewriting, reprinting, copying, clipping and editingIn whole or in part.