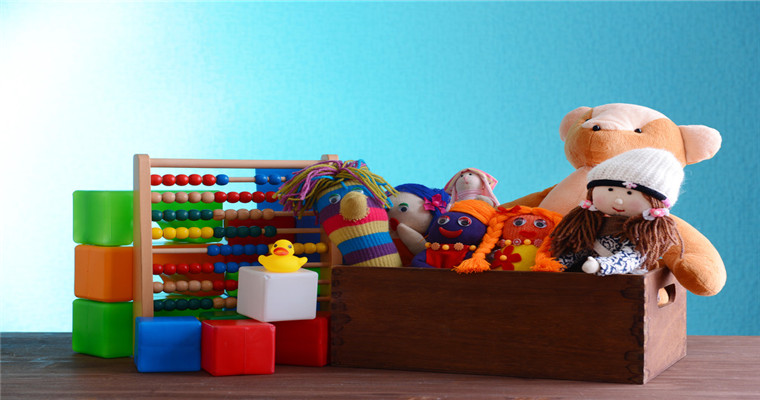 U.S.AToysThe Toy Zone analyzedGoogleSearch data globally and find that consumers around the world are looking forPlayStation 4, Barbie doll, LegoWait for toys.
Blue Ocean Yiguan has learned that,The Toy Zone team also analyzed The most popularToysIn the category, the toys, game consoles, TV toys, classic toys, desktop games, dolls, building block toys and superhero toys that were most searched in the 1990s were classified.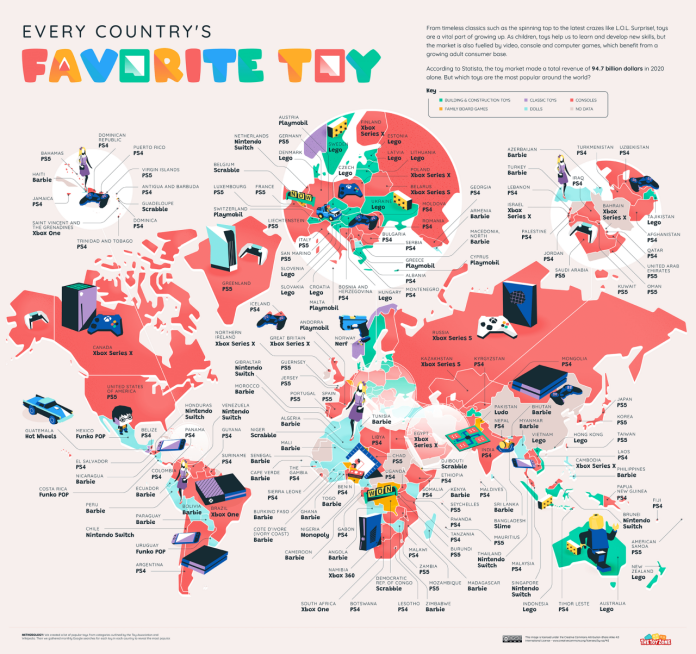 IPS4 is the most popular among 9 countries in North America
PlayStation 4 is the most popular toy in the world and North American countries. Although the PS5 has been released for about one year, the supply problem means that its popularity lags behind that of the PS4.
There are 9 countries in North America where consumers search PS4 more than any toy; Consumers in only three countries mainly search for PS5, namely the BahamasU.S.AVirgin Islands. Even among the toys searched most in South American countries, there is no sign of PS5.
However, the PS4 ranked first in four countries and tied with Barbie, a competitor with a longer history.
IIBuilding block toys are very popular in Europe
The epidemic has promoted the sales of Lego Lego toys. Lego and Nintendo jointly launched the Super Mario Super Mary Initial Set, which is one of the best-selling products.
Lego has 11EuropeIt is the most popular toy among countries, exceeding PS5 (in 10 countries) and PS4 (in 9 countries).
Another building block brand, Playmobil, is more popular in Europe than in other places. Playmobil is the most searched toy in 6 European countries, but it is not found outside Europe.
3、 Barbie is the most popular doll in Africa
According to Blue Ocean Yiguan,PS4 and PS5 inMiddle EastMost of the regions are most popular. Of the 20 countries in the region,Barbie, Lego and XboxIt is the most popular in only six countries. LEGO Foundation is providing "learning through play" service for marginalized children in Afghanistan, Kyrgyzstan, Pakistan and Tajikistan.
If you look at Playstation 4 and Playstation 5 separatelyBarbie is the most popular toy in AfricaBarbie is the most popular doll in 15 countries, followed by PS4 (13 countries) and PS5 (6 countries).Barbie has always been one of the representatives of Latin American cultural traditions. This year, Francesca Mardones, a Chilean athlete, became the first Paralympic athlete with the image of Barbie dolls.
(Polly ZhangNew media of cross-border e-commerce - Blue Ocean Yiguan website domain news) connects with high-quality resources of cross-border e-commerce.Wal Mart, Coupang、Wayfair 、Mercado Libre and other platforms settled,Brand copywriting planning, network wide promotion, e-commerce training, incubation and other services, please contact us. No unauthorizedRewriting, reprinting, copying, clipping and editingIn whole or in part.