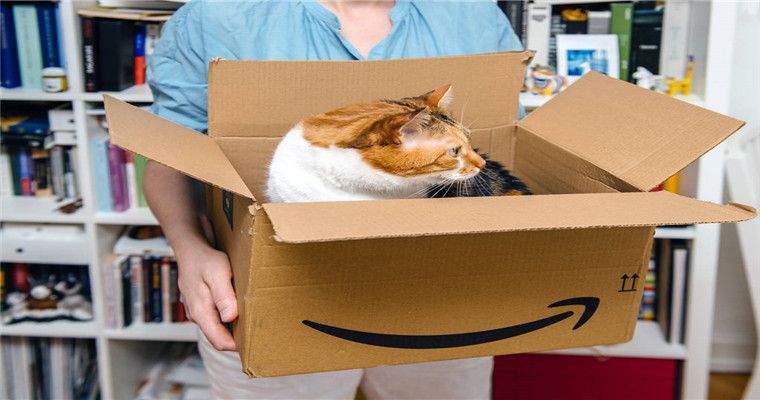 By 2025, the global pet care industry will grow to 269 billion dollars, of which "e-commerce" is the fastest growing channel.
andAmazonAs the leader of global e-commerce, its growth is particularly impressive. By 2025, it is expected thatAmazon "Pet Products"Sales will grow by 11% to reach 27.2 billion US dollars, surpassing Alibaba's platform and JD.
There is no doubt that pet products are sold well on the Amazon platform.
How Americans like petsNeedless to say, let's take a look at Britain.
According to Blue Ocean Yiguan, about 80% of British families regard pets as children and family members, and spend an average of 95 pounds a month on pet consumption.
Cats and dogs are the most common pets,The British spend about 10 billion pounds a year on dogs and 8 billion pounds a year on cats.
What is the specific market situation of pet products on Amazon?
In fact, there are three main categories of Amazon pet products, namely pet food, health products, toys and accessories.
1. Pet food
Pet owners are more and more aware of their pets' needs for nutrition and high-quality food, so they are more inclined to buy natural organic food and health products.
Nielsen reported that in March 2020, Amazon's dog food sales increased by 37.5% - 54.7% year on year, and cat food sales increased by 38.7% - 52.8% year on year.
The competition for online sales of pet food is becoming increasingly fierce. Therefore, pet food brands have been exploring a wider range of categories to meet the needs of different pet varieties, ages, dietary requirements and budgets.
Pet food is a consumer product that needs to be purchased on a regular basis. In addition, many consumers are willing to choose a subscription service to automatically order and deliver goods to their homes on a regular basis, instead of the tedious manual re purchase. Therefore, the sales of pet food on Amazon are stable.
2. Health products
As pet owners pay more and more attention to pet health, Amazon health care products have become the fastest growing category of pet products, with a year-on-year growth of about 70%. In particular, health care products containing natural vitamins and minerals help sick pets "keep fit".
At this time, if the Amazon seller can win the trust of consumers, it will be half successful, because once the pet owner finds an effective product and trusts the seller and its products, he will often buy repeatedly.
threePet toysAnd accessories
Lanhaiyiguan has learned that about 66% of pet owners will buy toys and accessories for their pets, and most of them will choose products made of environment-friendly materials, such as toys made of natural fibers.
In addition, more than a quarter of pet owners will "pet" their pets, and 88% of them admit to spending up to 50 pounds on pet luxury gifts.
Pet products such as bedding, lead wires and toys are no longer just functional. They are often the external manifestation of pet owners' doting on pets.
In addition, pet owners also tend to choose the color and style that match with the house decoration when they buy supplies for their pets.
(New media of cross-border e-commerce - Domainnews Riley Huang)Coupang, Wayfair, Wal Mart, Mercado Libre and other platforms settled, brand copywriting planning, whole network promotion, e-commerce training and incubationPlease contact us for other services. No unauthorizedRewriting, reprinting, copying, clipping and editingIn whole or in part.