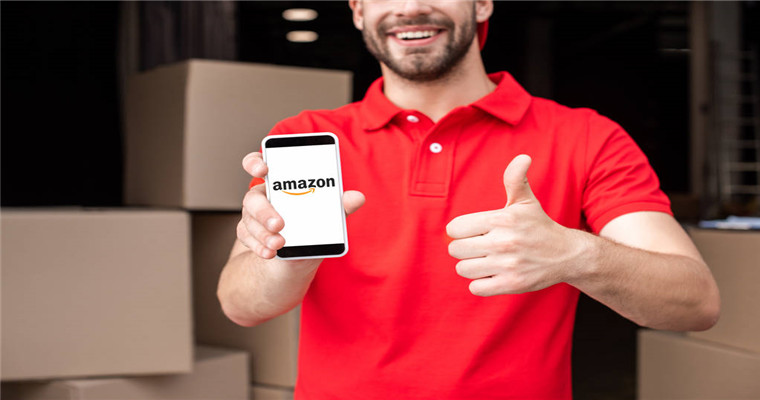 AmazonallowUSA StationSeamless entry of sellersEuropeMarket, soSeller of Amazon AmericaIt's easy toUK StationSell products.
IWhy do American site sellers want to sell in Amazon UK?
oneAmazon America StationSellers can easily sell products in most EU countries, includingAmazon UK StationAmazon France Station, Amazon Germany Station, Amazon Italy Station, Amazon Spain Station, etc.
2. It can transport packages to almost every country in Europe.
3. Store the inventory in Europe.
IIHow to sell in Amazon UK?
oneUse Seller's existing limited liability company (LLC) or register as a UK limited company.
Blue Ocean Yiguan has learned that,If the seller wants to continue selling products on Amazon UK from the US station, there are two options:
(1) Use of existing limited liability company
Using the current limited liability company may be the simplest way. But inAmazonBefore making a decision, the seller should consider two points:
First point:VAT must be registered to ensure that the seller has an EORI number to import goods into the UK/EU.
Second point:Amazon merges the seller's US and UK accounts (the sale privilege is removed from one account, and the two accounts may be prohibited).
For non UK incorporated companiesVATRegistration. Once the seller becomes an international seller, the law stipulates that if the seller builds inventory or sends it to the EU, it must pay and collect VAT.
If the seller is not an enterprise registered in the United Kingdom at the moment, but hopes to start from the United StatesAmazon UKAnd other non EU countries, then the seller should start to register VAT. This registration will provide the seller's EORI number. The EORI number will allow sellers to land and sell products in the UK and surrounding EU countries.
Once the seller sells the product, he must collect and pay the VAT amount toHRMC。 This means that the seller must include an additional 20% in the price. To simplify the complex process, there is a Flat rate VAT.
(2) Registered as a UK limited company
Establish a UK limited company inAmazon UK/EUSales will deliver two benefits:
First: Amazon central account will be independent of other Amazon UK/EU. This enhances the security of accounts and reduces the possibility that all accounts are closed at the same time.
Second: Amazon only requires sellers to register VAT when their sales exceed the VAT level set by each country.
twoIf necessary, request a VAT number.
After submitting the registration, go to www. gov. uk to obtain a unique VAT number.
Successfully completed UK VAT registration, and the registration certification should be completed within 14 days.
threeRegister at Amazon UK.
Once the VAT registration certificate number is obtained, the seller can choose to apply for a seller center account at any site. This will be different from Amazon. com seller accounts. In order to obtain a UK Seller Central Account, sellers need the following information:
(1) Any valid credit or debit card.
(2) Valid telephone number of any country.
(3) Tax information EIN (or similar if the seller is not in the United States), and a VAT registration number.
(4) The seller's bank account in the original country,Blue Ocean Yiguan learned that the sellerYou can also usePayoneerSend Anying account as the intermediary of the bank.
fourUse European Fulfillment Network or Multi country Inventory
(1) EFN allows FBA sellers registered in Germany, France, Italy and the United Kingdom to maintain their inventory in FBA centers in a single country and ship goods throughout Europe.
(2) Multi country Inventory stores inventory in each country, and then provides transportation from FBA center to other countries.
(Polly ZhangNew media of cross-border e-commerce - Blue Ocean Yiguan website domain news) connects with high-quality resources of cross-border e-commerce.Wal Mart, Coupang、Wayfair 、Mercado Libre and other platforms settled,Brand copywriting planning, network wide promotion, e-commerce training, incubation and other services, please contact us. No unauthorizedRewriting, reprinting, copying, clipping and editingIn whole or in part.