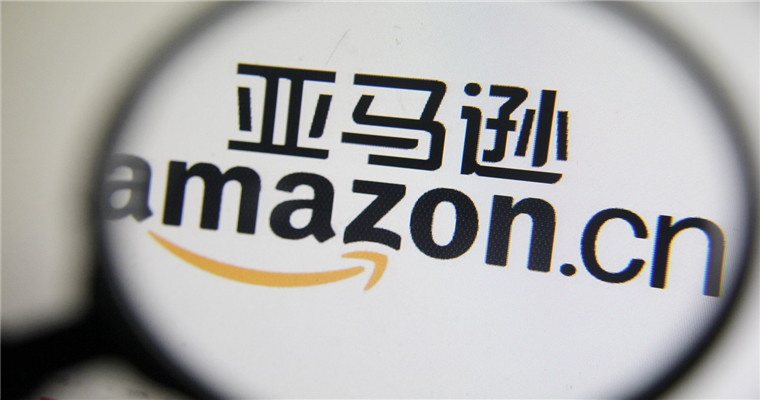 We usually call with a primary card. Of course, the primary card can also be set with a secondary card or a family number, which is very convenient. Amazon also has this kind of account. The primary account and sub account can also be set with multiple sub accounts. Today we will talk aboutAmazon sub accountQuestion.
Amazon sub accounts can better help the main account manage the Amazon store. Multiple sub accounts can be set, such as opening a sub account for managing listing, opening a sub account for managing comments, and opening a sub account for managing logistics. Different personnel have different division of labor. Each person can open corresponding sub account functions for their work, making it easy to manage the store.
What is Amazon sub account
Amazon sub accounts have the permissions granted by the main account to better manage Amazon stores, handle products on the shelves, view and process order information. Multiple Amazon sub accounts can be set.
Amazon Sub Account Setting Process
First, the seller should prepare a clean mailbox for setting sub accounts.
Open the Amazon seller background and select user permissions under setting;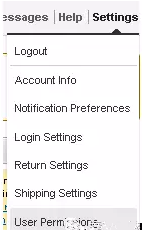 Then fill in the new mailbox in the invitation box, and click send invitation;
Then open the sub account email, you can see that there is a new email, and click the link behind the email go to the following url;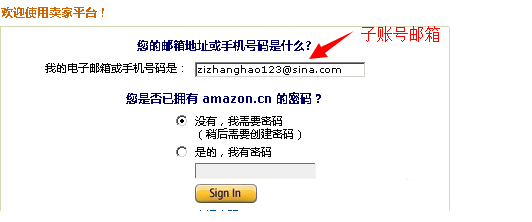 Click create account, then reply to Amazon with the code just generated, and then click Send;
Back to the Amazon seller's background again, you need to log in again, click confirm, and set the permissions of the sub account.

Why set Amazon sub account
The sub account can enjoy some permissions of the main account, but cannot modify the collection information. This can prevent the collection account from being tampered with;
Sometimes sellers need to log in to their accounts in different places. If they often log in from different places, they may need to verify information such as mobile phones and credit cards. More times may lead to account audit. To avoid this, they can set up sub account login, which will not involve verification problems;
In addition, if the main account has problems and cannot log in to the background, you can choose to log in to the sub account to process orders and other information, which is also very convenient.
Do I need to add a credit card to my sub account
There is no need to add a credit card to a sub account, because the sub account belongs to the primary account.
Blueocean Yiguan reminds all sellers that the setting of Amazon sub accounts should be reasonable, meet Amazon requirements and not violate rules. Only reasonable settings can bring more convenience to sellers, otherwise there will be a lot of trouble.
(New media of cross-border e-commerce - blue ocean Yiguan website domain news).Coupang、Wayfair 、Mercado Libre and other platforms settled,Brand copywriting planning, network wide promotion, e-commerce training, incubation and other services, please contact us. No unauthorizedRewriting, reprinting, copying, clipping and editingIn whole or in part.