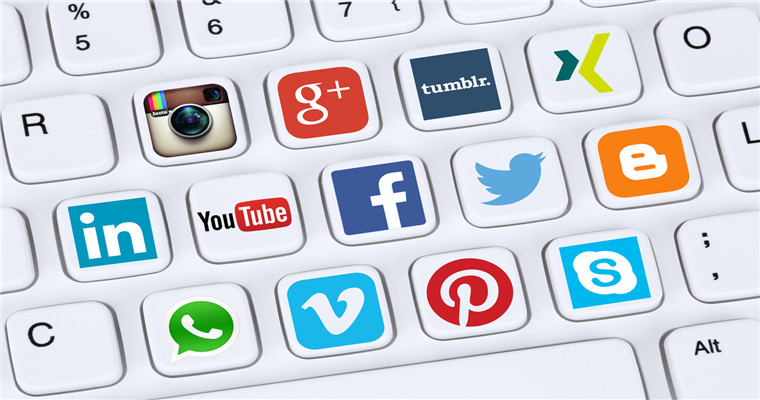 At present, more than 4.5 billion people (about 57% of the global population) are usingSocial media platformCommunicate. Among the most popular social platforms in Top 5,MetaIt has 4 platforms,FacebookAt the top of the list.
IThe best social platform divided by monthly active users
Blue Ocean Yiguan has learned that,Most users of Meta come from its most popular platformFacebook,FacebookCurrently, it has about 2.9 billion MAU (monthly active users) worldwide. According to the data of Visualcapitalist, the social media platforms classified by monthly active users rank as follows, with Facebook ranking first,TikTokRow 8: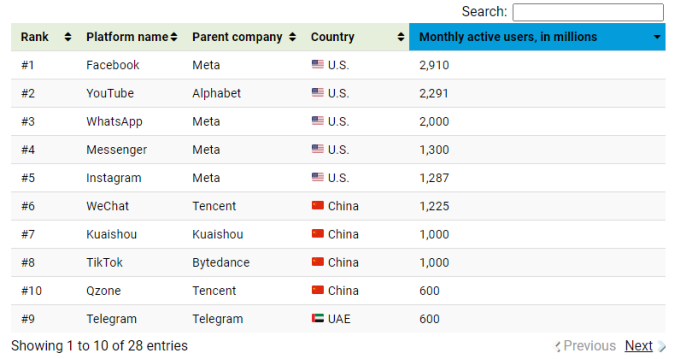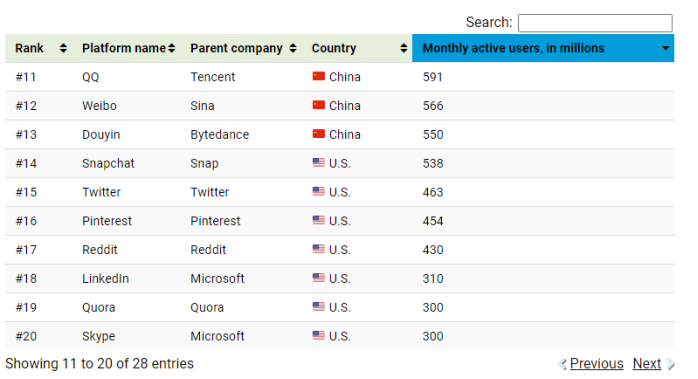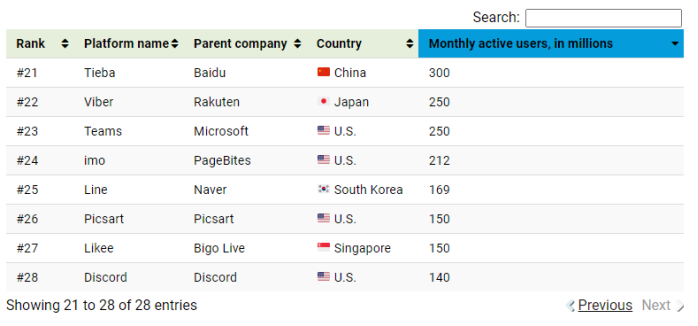 The largest user group of Facebook platform comes fromIndia, with nearly 350 million users. The second largest user group isU.S.A, 193.9 million users, whileIndonesiaRanked third with 142.5 million users.
WhatsAppThe monthly number of active users is about 2 billion, which is the second largest platform of Meta and the third largest social media. Like Facebook, WhatsApp has about 390 million users in India. Brazil also has a large number of WhatsApp users, with 108 million users.
IIMonthly active users of Meta and Tencent reached 1 billion
Meta currently dominates the social media field, with a total of 7.5 billion monthly active users on its four platforms. The total MAU of all platforms of some companies has also reached 1 billion.

Tencent relies on three platforms:WeChat, QQ SpaceandQQ, has the second largest user group. At present, WeChat is the most popular of the three platforms. WeChat users send about 45 billion messages every day on average.
Alphabet ranks third. It has only one platform,YouTube。 YouTube video platform was established in 2005, and now has more than 50 million content creators who share about 500 hours of video content every minute.
Following Alphabet is ByteDance, which has two platforms,TiktokandTikTokThe total number of monthly active users is 1.6 billion. Although these two APPs have many similarities, as completely independent entities, they have different registration conditions, content policies and regulations.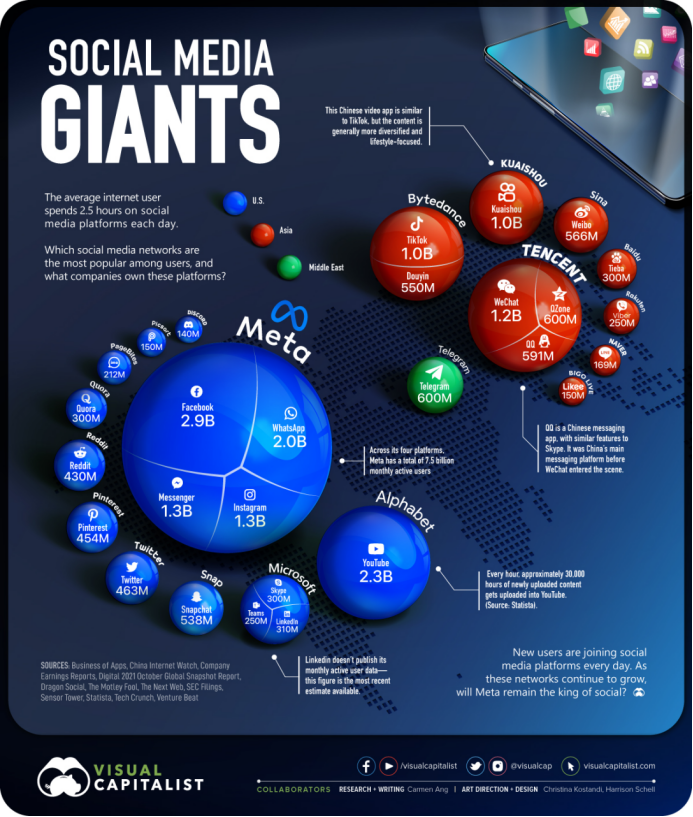 Although social media networks often cross national borders, the online field is still subject to legal constraints.
Since 2009,FacebookIt was banned in China for not complying with the censorship rules. At about the same time, Facebook was banned in Iran and Syria, and from time to time thereafter.
In 2020, the Trump government will try toTikTokA similar injunction was imposed, but the order was blocked by a federal judge and eventually revoked by the Biden administration a year later.
According to Blue Ocean Yiguan,Despite various prohibitions, it is clear that,Social media platformIt has penetrated into the lives of global users. With the continuous growth of global Internet access, the number of social media users will also continue to grow.
(Polly ZhangNew media of cross-border e-commerce - Blue Ocean Yiguan website domain news) connects with high-quality resources of cross-border e-commerce.Wal Mart, Coupang、Wayfair 、Mercado Libre and other platforms settled,Brand copywriting planning, network wide promotion, e-commerce training, incubation and other services, please contact us. No unauthorizedRewriting, reprinting, copying, clipping and editingIn whole or in part.