In order to help cross-border sellers break through development barriers and break through overseas markets, Shoptop and LoveAd jointly organized the "New Ideas for DTC Brand Going to Sea" Shanghai Station Salon, which was successfully launched in the Global Financial Center on December 7.
Many industry leaders were invited to the event,Multi dimensional analysis of refined operation of DTC brandAnd answer questions for cross-border merchants on site, help them master efficient outbound marketing methods, and talk about new ideas for brand development.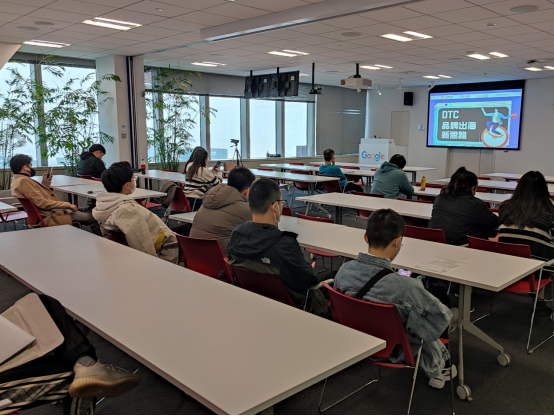 Chloe, Shoptop DTC Brand Sailing Expert, from Industry Trend to DTCBrand building strategyandHow does Shoptop enable DTC to go to seaA series of sharing was conducted in three aspects.
Chloe first explained the golden age of independent stations with industry data, and emphasized the importance of independent station layout.
Then Chloe introduced DTC's brand building strategy, domain name selection and website design considerations with a wealth of brand building cases. A good combination of brand core and external design can achieve the effect of 1+1>2, help DTC brand create distinctive service features, stand out from competitors in the same industry, and let users deepen their impression of the brand.
In the post epidemic era, going to sea independently has become the key to break the situation. Driven by new trends in the new era,Shoptop relies on powerful technical services to provide a complete website building function for cross-border merchants going to sea, and help them grow from 0 to 1.Shoptop attaches the most importance to the actual needs of overseas merchants, which will guarantee their brand reputation strength.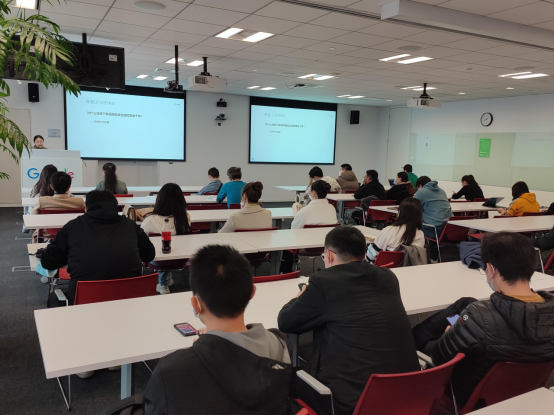 Zoey, a senior overseas marketing expert of ijing, broughtHigh conversion advertising landing optimizationandAnalysis of advertising strategies of independent stations at different stagesDry cargo content.
Zoey pointed out that first of all, we should select the product categories suitable for platform promotion according to the analysis of user portraits of different promotion platforms,Let the product reach the target users more accuratelyAnd promote transformation.
There are different needs and goals in different stages of the development of independent stations, soFormulate flexible advertising strategies according to the development characteristics of different stagesTo meet the needs of the development of independent stations. For example, in the exploration period of the development of independent stations, we can focus on shopping ads and search ads, and choose the appropriate platform to achieve business growth through account optimization to achieve the best ROI.
Zoey also deeply analyzed the advantages, advertising types and trigger mechanisms of Google, Facebook and other platforms for businesses on the spot, and shared how to optimize audience analysis, publicity copy and product information to improve the conversion rate of advertising.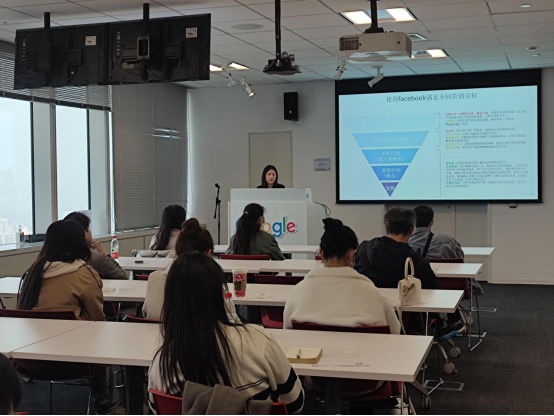 Huang Yan, the channel manager of Google Greater China, and Dolly, the customer strategy consultant manager, respectively brought cross-border businesses to the sceneProfessional advice for sailingandSales strategy for overseas shopping seasonShare.
Huang Yan pointed out that in the post epidemic era, e-commerce is ushering in a golden period of development,Traditional independent stations should seize the opportunity, make rapid transformation, and improve the integration and survival rate of going to sea through vertical refinement。 At the same time, he reminded everyone to grasp the growth trend of Google's launch category in the post epidemic era and pay attention to website rectification and compliance.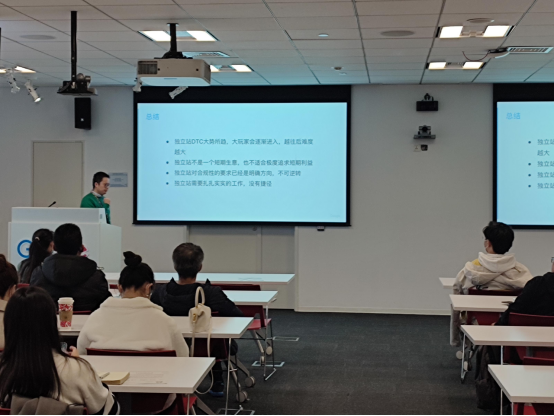 Dolly believes that cross-border sellers will have the best opportunity to make profits by taking advantage of the promotion node of the shopping season. Therefore, we should not only plan cross platform advertising strategies in advance,Realize all-round digital marketing with different access channels; We also need to analyze consumers' shopping preferences according to big data, conduct comprehensive consumer insight, develop appropriate product selection strategies, and complete the transformation to a greater extent.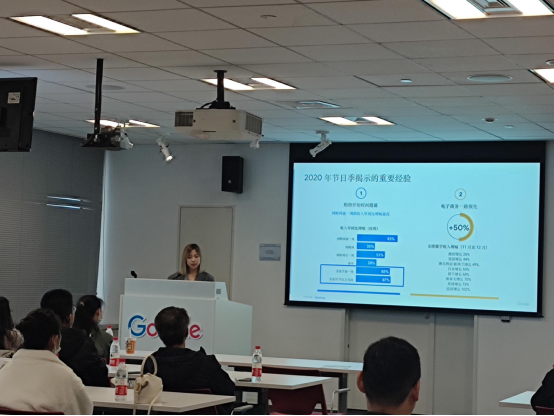 From the perspective of intelligent operation, Le Bing, Tongtu East China Marketing Director, pointed out thatCross border merchants can maximize their profits through reasonable platform tools。
Lebing introduced that Tongtu products areCross border e-commerce butler, focusing on e-commerce solutions for domestic cross-border e-commerce,Enable merchants to operate more conveniently and effectivelyAt the same time, efficient multi platform management can save people, labor and worry, and reduce operating costs.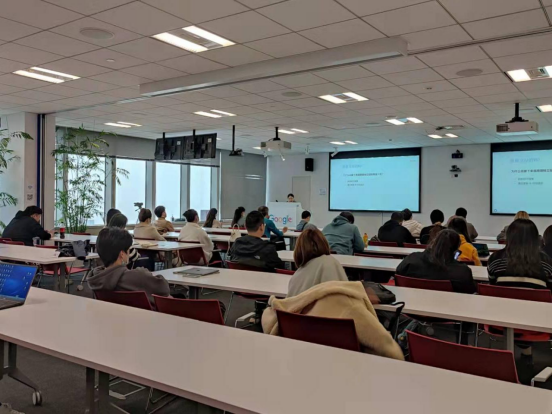 So far, Shoptop × The salon activity of "New Ideas for DTC Brand Going to Sea" Shanghai Station hosted by LoveAd ended successfully. After the event, merchants raised many long-standing questions around the theme of the salon, and industry leaders also gave their own professional answers and suggestions.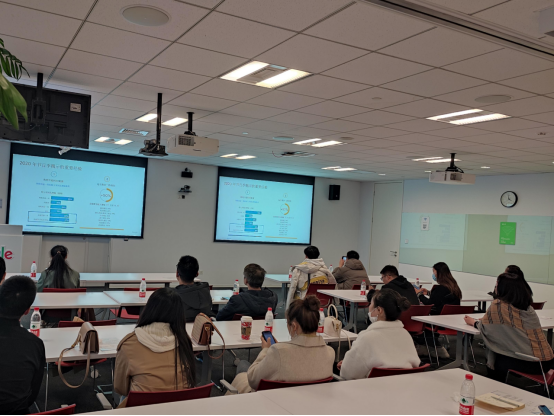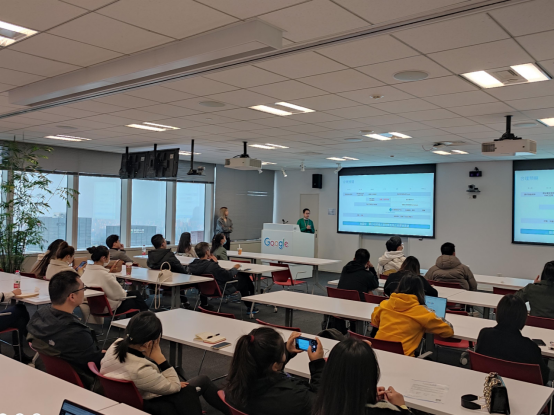 There were also experts from the Cross border E-commerce Working Committee of the China Electronics Chamber of Commerce and Remittance to the world on the scene. In a warm atmosphere, this salon activity was successfully concluded. After the activity, the merchants on the scene said that the professional content shared by Shoptop in this salon activity was very useful. As a provider of one-stop independent station SaaS outbound solution, the content sharing brought by Shoptop salon activity was dry goods provided from the perspective of merchants' outbound demand, and they hoped to participate in such activities more in the future.