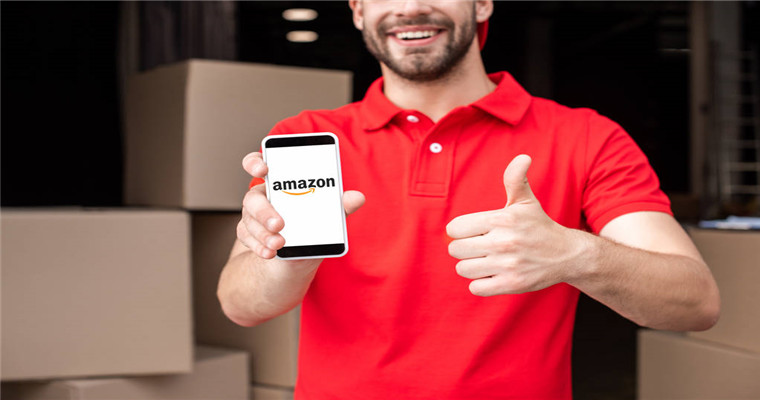 Amazon SFPIs a special program that allowsAmazon SellerUse your own inventory management system. As long as they meetAmazon PrimePlan a delivery speed of 1 to 2 days, and they can enjoy the benefits of Prime badge on their listing.
Blue Ocean Yiguan has learned that,SFPThere is an extensive application process. The seller must maintain a strict transportation speed of 1 to 2 days, an order cancellation rate of less than 0.5%, and other requirements.
That's enoughAmazonAmazon is working hard to build enough warehouses to meet the explosive growth of e-commerce. Sellers who can catch up with the delivery speed of Amazon Prime can simply store their inventory in their own warehouses while enjoying Prime discounts.
IWhat is the difference between Amazon SFP and FBM?
Many third-party sellers are familiar with Amazon'sFBMPlan. As the name implies, the seller deals with all aspects of sales, most notably inventory management and transportation.
Due to the low cost of handling logistics and warehousing,Amazon FBM SellerThey can save a lot of money, but they don't enjoy the benefits of Prime.
Amazon SFPIt is sometimes interpreted as a subset of FBM, because SFP sellers handle their own inventory storage, but must purchase and transport through Amazon. If they can always meet all the requirements, they will get the advantage of Prime.
SFP can also be considered as FBM andFBAA mixture of. Like FBM, the seller is responsible for inventory management; As with FBA, only shipping companies approved by Amazon can handle orders from sellers.
IIAmazon SFP Fees
Sellers using Amazon SFP program must provide free delivery service. Amazon SFP's main expenses depend largely on the transportation and warehousing costs that the seller will pay.
There is no charge for applying for Amazon SFP project. It also exemptedAmazon warehouseAnd the continuous storage cost brought by the FBA project.
Of course, SFP sellers need to pay storage and transportation fees for their inventory, but these fees are not directly charged through Amazon.
In some cases, the seller canAmazon accountThe integrated third-party freight service provides a better freight rate than the FBA project, which makes Amazon SFP a better choice.
3、 How to transport with SFP?
Amazon SFP sellers must purchase transportation services from a dozen approved Merchant API sellers.
Sellers must correctly classify their products listing to ensure that"buy shipping"Features correctly price each item. There are various preset "standard" size packages, as well as an "oversize" option. These all affect the transport price.

4、 Can Amazon SFP sellers use existing transportation services?
In short, Amazon SFP sellers must use the "buy shipping" function for at least 99% of their orders.
Amazon SFP ProjectIt is most suitable for well-known sellers with warehouses and transportation services. If the seller has obtained good rates through specific third-party transportation services, they can check with the service personnel to determine whether they have adopted Merchant Fulfillment API.
In many cases, the savings in warehousing are enough to attract them to joinSFP Plan。 The use of Amazon's existing freight integrators also ensures that businesses can continue to meet 99% of the order delivery requirements on time.
According to Blue Ocean Yiguan,If the seller wants to continue to use their own transportation services, FBM may be a better choice, but it will not have the advantages of Prime.
(Polly ZhangNew media of cross-border e-commerce - Blue Ocean Yiguan website domain news) connects with high-quality resources of cross-border e-commerce.Wal Mart, Coupang、Wayfair 、Mercado Libre and other platforms settled,Brand copywriting planning, network wide promotion, e-commerce training, incubation and other services, please contact us. No unauthorizedRewriting, reprinting, copying, clipping and editingIn whole or in part.