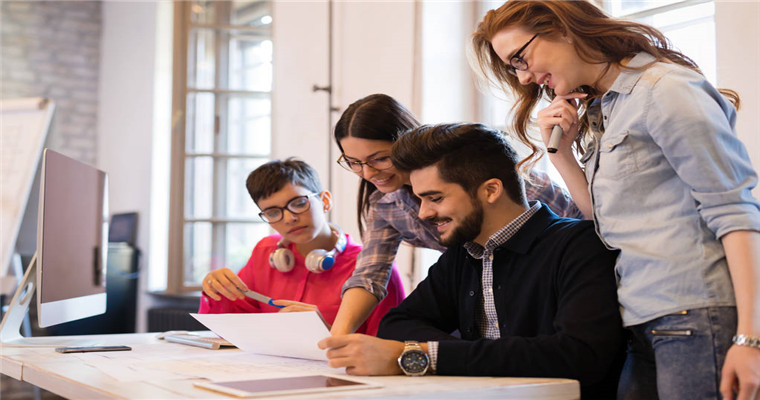 two thousand and twenty-oneThe Black Five promotion activity has just ended, and has long been known as the "African Amazon"JumiaThe performance of the platform before and after the Black Five campaign, whether in terms of sales, sales or visitors, was quite good.
The total turnover of goods reached 150 million US dollars, and the number of independent visitors reached nearly 40 million
It is understood that this is the largest annual sales activity ever held by Jumia,Total merchandise turnover (GMV) was US $150 million, up 30% year on year.
The order volume increased by 39% and 4.3 million orders were obtained.
Blue Ocean Yiguan has learned that the first Black Five shopping festival in Africa was held in 2012. Over the years, this shopping festival has become an activity expected by more and more local consumers, sellers and e-commerce ecological participants.
As an African e-commerce giantJumia, thus accelerating growth. This yearMore than 46000 active sellers participatedCompared with 41500 last year, the promotion activities of the Black Five were significantly more.
JumiaIt is disclosed that during the Black Friday Movement from November 5 to November 30,Its platform is independentNumber of visitorsNearly 40 million, set a new record, compared with last year27% increase。
At the same time, Jumia's promotional content videos also received nearly 190 million views on the social media platform.
JumiaNigeriaChief Executive Officer (Juliet Anammah) said that the model and strategy Jumia adopted during the Black Five activities this year was to use technology to accelerate the growth of sellers.
In addition to the influence of Black Five itself, Jumia also provides consumers with attractive discounts and concessions, covering a wide range of product categories, and also introduces localized content, such as games, videos, original music and offline activities.
What are the three categories with the fastest growth?
According to the person in charge of Jumia Nigeria, consumers are increasingly buying daily necessities on the Jumia platform, of which the three categories with the fastest growth rate areFMCG, beauty products and fashion products。
The Blue Ocean Yiguan Website learned that during the Black Five Festival this year,The sales volume of Jumia's top 20 physical commodity sellers increased twice on an average year-on-year basis.
In addition, Jumia hotel partners (catering sellers) have also achieved great success in this Black Five activity by providing discounts and exclusive catering concessions. The GMV of "take out food" is almost twice that of last year, and the top 20 takeout catering merchants have an average year-on-year growth of 167%. '
Interestingly, with the influence of Jumia platform in Africa and the participation of local consumers in the Black Five Movement,Many Jumia sellers will release new products at this timeFor example, Xiaomi launched its Mi 11T mobile phone in Egypt through Jumia as an exclusive channel during the Black Five period.
According to the official website of Jumia, its platform has seamlessly expanded its logistics capabilities to cope with the peak order volume during the Black Five Year Plan period.
During the entire Black May activity, Jumia Logistics handled 5.3 million packages, more than twice the average monthly package volume in the first 10 months of this year.
Although Jumia handled significantly more packages than usual in November, the platform is still committed to providing consumers with the best shopping experience and minimizing the delivery time.
JumiaThe expansion of logistics capacity has indeed been effective. During the Black Five Year Plan period, 58% of packages were delivered to consumers in the second working day, and the average end-to-end delivery time was reduced to 1.5 working days, which has greatly improved compared with 2.2 working days last year.
(New media of cross-border e-commerce - Domainnews Riley Huang)Coupang, Wayfair, Wal Mart, Mercado Libre and other platforms settled, brand copywriting planning, whole network promotion, e-commerce training and incubationPlease contact us for other services. No unauthorizedRewriting, reprinting, copying, clipping and editingIn whole or in part.