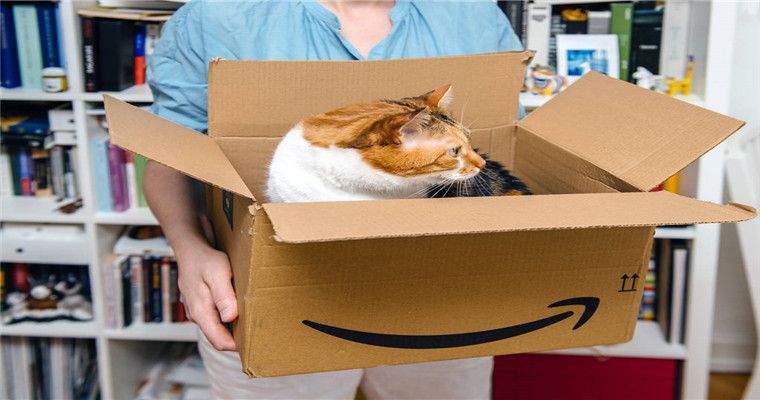 American Pet Products MarketIt has reached a scale of 100 billion dollars. Given the attribute of "Americans love pets", there is still a lot of room for growth in the future.
In the previous article, we talked about three trends in the US pet product market, includingPet supplements are popularNew categories emerged and high-end pet products became mainstream.
Let's look at some other trends today.
onePet food niche categories have been growing
According to the data of Pet Biz Marketer, pet food accounts for about four thirds of the sales of Pet products in the United States.
Moreover, big pet food brands are increasing their market share through niche categories of pet food.
At present, one of the fastest growing categories is "freeze-dried dog food".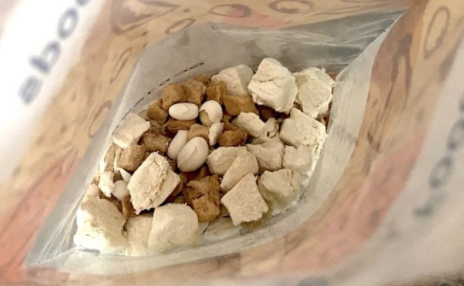 In the past five years, consumers' search for "free dried dog food" has increased by 256%.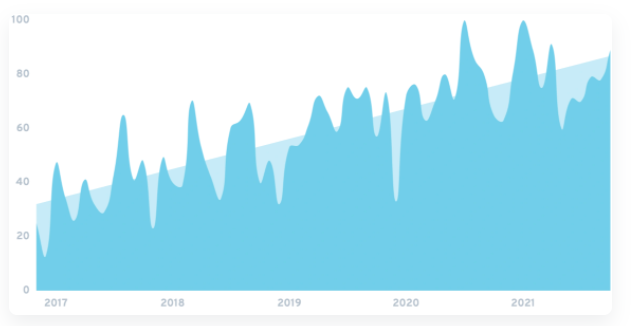 The advantage of freeze-dried dog food is that it can extend the shelf life of dog food.
Lanhaiyiguan has learned that many freeze-dried dog food brands (such as Bixbi) actually contain raw materials of meat and vegetables. If these raw materials are traditional pet food, it is difficult to package and transport them, which is why freeze-dried pet food is emerging.
PetFoodIndustry.comIt was reported that the sales of non-traditional pet food (such as freeze-dried) grew faster than that of traditional pet food.
"Raw dog food" is another growing niche category.
According to a survey by the Ontario Veterinary College of Guelph University, 66% of dog owners and 53% of cat owners will feed their pets raw food.
Search data can also reflect this trend.
Since 2107, American consumers' search for "raw dog food" has increased by 147%.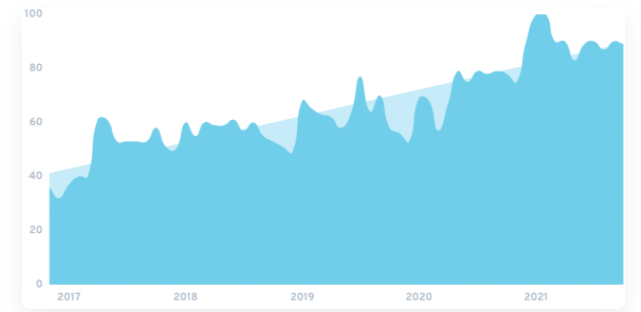 "Ketone pet food "is another emerging category, but it is still in its early stage.
As shown in the figure, American consumers' search for "keto dog food" has risen and fallen sharply, but the overall trend is growth, with an increase of 4800% in the past five years.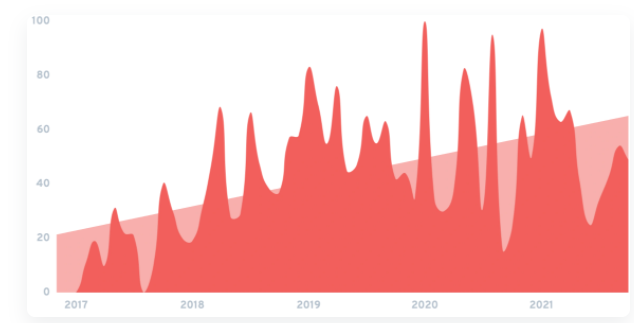 twoPet owners are more inclined to choose DTC brand
The reason for the epidemic is that in March last year alone, the sales of pet products in the United States increased by 51%. By the end of this year, DTC sales of pet products are expected to reach $13.5 billion.
Pet owners also tend to buy online more and more, because online shopping has many choices, convenience and affordable prices.
One of the leading DTC brands in the pet industry is Chewy. Since 2017, consumers' search for "chewy" has increased by 311%.
This year, Chewy reported an income of 7.15 billion US dollars, up 47.44% year on year.
Amazon is also looking for opportunities to enter the DTC market for pet products. According to Blue Ocean Yiguan, in fact, the Amazon platform sells $3.6 billion of pet food every year.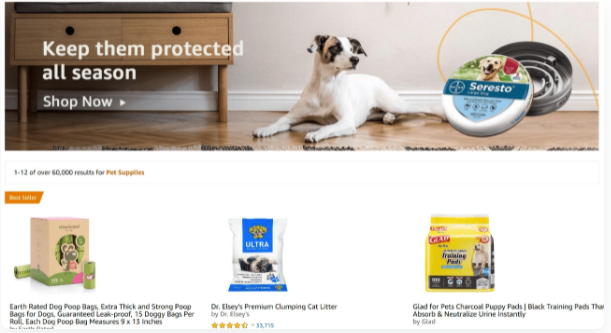 ("pet supplies" on Amazon)
3. "The space for pet insurance is growing
Pet insurance is one of the biggest trends in the pet industry in 2021.
Although the search for "pet insurance" by American consumers is relatively slow, it also has a stable growth rate of 62%.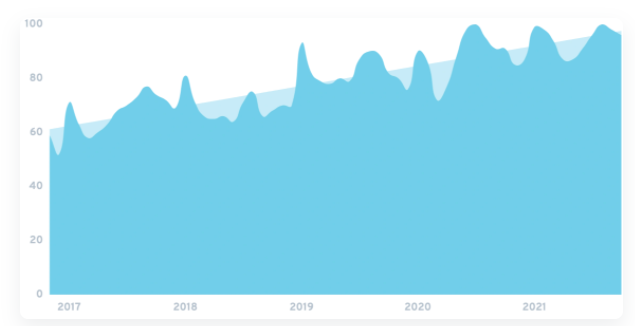 As early as 2018, the global pet insurance industry had a valuation of $3.33 billion. By 2028, it is expected to maintain growth at a compound annual growth rate of 16.3%.
This can also explain why AI driven insurer Lemonade launched its own pet insurance category in 2020.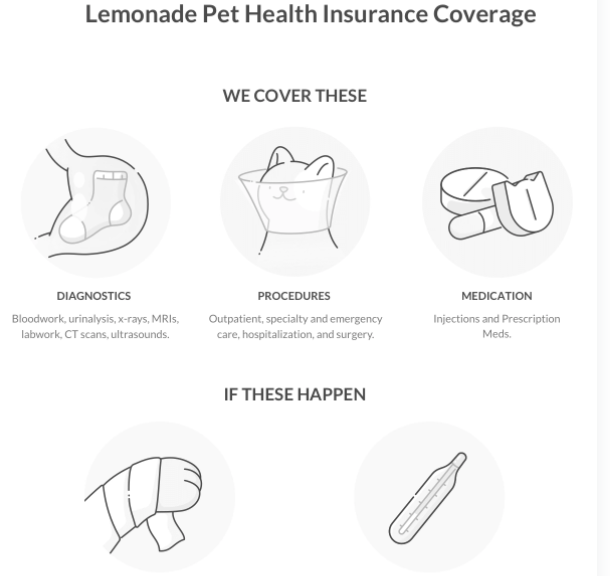 fourPet owners prefer natural food brands
The survey of 2000+pet owners found that 43.6% paid more attention to the health of pet food than to their own food.
Because
AnimalsThe brand took advantage of this trend. In the past five years, consumers' search for the natural pet food and supplement brand "Because Animals" has increased by 155%.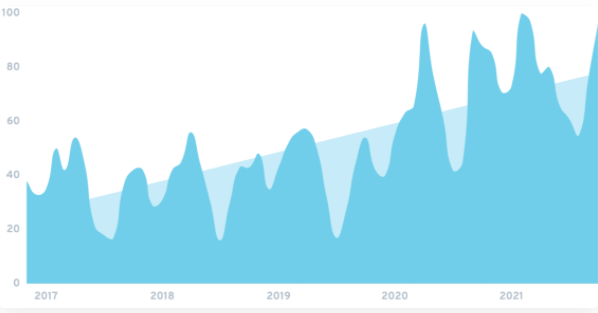 Because
AnimalsFocus on "healthy pet diet", especially when pet owners eat, such as natural ingredients.
In addition to Because Animals, other natural pet food brands that are growing include Open Farm and Lily's Kitchen.
To sum up, the above trends have one thing in common: "pet health". It is obvious that pet owners are increasingly concerned about the life and health of pets and are willing to spend money to maximize their health.
(New media of cross-border e-commerce - Domainnews Riley Huang)Coupang, Wayfair, Wal Mart, Mercado Libre and other platforms settled, brand copywriting planning, whole network promotion, e-commerce training and incubationAnd other services,Please contact us. No unauthorizedRewriting, reprinting, copying, clipping and editingIn whole or in part.