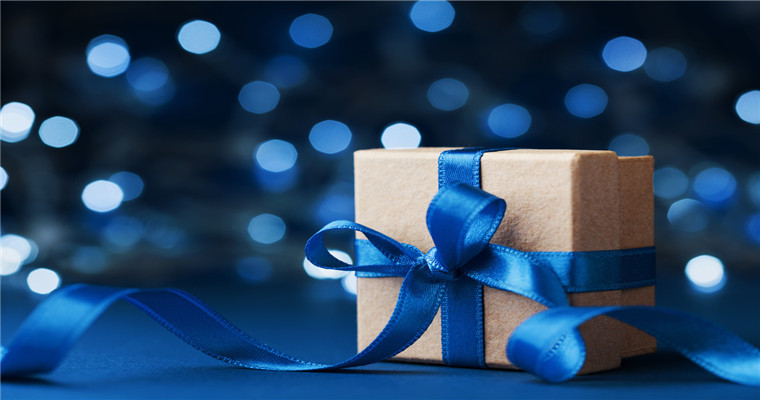 lately,Target TargetRecalling Letters to SantaChristmas mailbox, the number exceeds 170000. According to the Consumer Product Safety Commission(CPSC)The mail slot of this metal Christmas mailbox is very sharp and easy to cut consumers.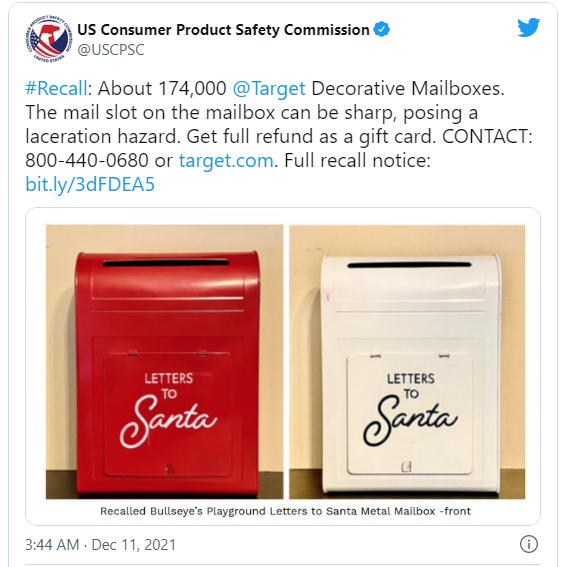 Blue Ocean Yiguan has learned that,CPSC's website shows that this is amade in ChinaThe manufacturer of Christmas decorations is Mast Work Handicraft Co. Ltd., of China.
ITarget recalls Christmas mailbox due to cut risk
According to the data of the U.S. Consumer Product Safety Commission, from October to November 2021, these recalled Christmas mailboxes willTargetShopAnd its website.
Bullseye's Playground Letters to SantaThe mailbox is a holiday decoration product, including red and white. It is made of metal, 7 inches long, 3 inches wide and 10 inches high. The words "Letters to Santa" are printed on the front of the mailbox in white or black.
The edge of the mail slot on this Christmas mailbox is sharp, and consumers are easy to be cut. According to the notice,At present, about 174300 Christmas mailboxes have been recalled.
The product number can be found on the label at the bottom of the mailbox sold in the store, and also on the inner package of the two-count mailbox sold online. Christmas mailboxes with the following numbers are within the scope of recall:
one234-17-8556, product name isLetters to Santa Metal Mailbox — Red or White
two234-20-9275, product name isLetters to Santa Metal Mailbox — Red or White (two count)
II9 cut reports related to this mailbox
From October 2021 to November 2021,TargetProvide a single mailbox mailbox nationwide at a price of $5; Target also offers a two count email online at www. target. com at a price of $10.
Target recalled these mailboxes because of major safety problems in the design and manufacture of the product. According to Foxbusiness, Target has received9 reports, said the opening of the mail slot in the Christmas mailbox was too sharp. According to the notice of the Consumer Product Safety Commission of the United States, there were 7 reports of lacerations, 3 of which required medical care.
Therefore, CPSC said that consumers "should immediately stop using the recalled mailbox. The product can be returned to the Target store or refunded in the form of gift cards. Consumers can also clickTarget'sFacebookPage, where you can find the "Product Recalls" tab for more information.
According to Blue Ocean Yiguan, in May this year,TargetAlso recalled one modelThe number of shower stools exceeded 58000, and 12 customers reported injuries. Recently, the manufacturer Tastykake recalled its products,TargetNine cupcakes in different packages were removed.
(Polly ZhangNew media of cross-border e-commerce - Blue Ocean Yiguan website domain news) connects with high-quality resources of cross-border e-commerce.Wal Mart, Coupang、Wayfair 、Mercado Libre and other platforms settled,Brand copywriting planning, network wide promotion, e-commerce training, incubation and other services, please contact us. No unauthorizedRewriting, reprinting, copying, clipping and editingIn whole or in part.