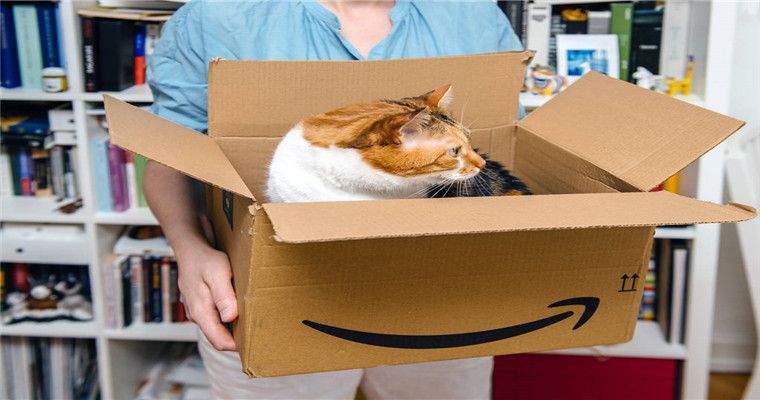 According to the latest data of Global Market Insights, the global pet product market has grown to$232 billionThe US market is large, and the markets in Asia Pacific and Latin America are growing fastest.
Amazon, as the world's largest e-commerce platform, is certainly one of the preferred platforms for pet product sellers. What useful marketing strategies are there for this category?
First of all, we need to know that the growth of pet product brands is based on four indicators, namely the number of visitors (V), conversion rate (CR), customer lifetime value (LTV) and variable cost (VC), which can form a growth formula.

In fact, the marketing strategy is based on these four indicators. Let's talk about the crucial visitor volume and conversion rate.
1、 Number of visitors: try to increase paid traffic
Sellers should try to attract new and old customers (target customers) to visit the store from every possible channel, including social media platform advertising, online celebrity, search engine marketing, YouTube, etc.
1. Advertising on social media platform
According to a study by Mars Percare, the world's largest pet care company, 65% of pet owners post about their pets at least twice a week on the social media platform.
Whether through natural traffic or paid traffic, pets are one of the "masters" of popular culture on social media platforms.
If the seller or brand of pet products wants to attract customers, it is recommended to join the pet culture of the social media platform, and voice, express views and opinions in it to cater to the trend of pet entertainment.
There are three ways to start. First, set a good Facebook advertising budget according to the profitable CPA goal; Second, integrate advertising marketing activities into one account to connect potential customers with re marketing; Finally, build marketing campaigns around specific SKUs or buyer role funnels.
2. Online popularity
Mars Percare said that 30% of pet owners will pay attention to celebrity pets on the social media platform, which emphasizes that pets are not only an important part of the owner's life, but also an important part of popular culture.
Lanhaiyiguan learned that the use of online popularity marketing provides a strong entry point for sellers to enter the field of social pets, and has many advantages.
For example, continuous natural social transformation, building a highly transformed marketing content, and expanding the consumer base of the precise niche market.
3. Search engine marketing
A perfect (at least relatively perfect) search engine marketing strategy is crucial for the growth of any online brand, including pet product brands.
All search engine marketing should first understand the keywords related to the industry and the search volume data of each keyword.
In other words, sellers should know what search terms potential consumers use and how their products match these search terms.
Suppose the seller wants to advertise in Google, first set"Google Shopping Ads"This is almost the highest rate of return advertising campaign, which is worth investing.
4. Youtube
Of course, search engine marketing will end before Google. Don't forgetYouTubeThis short video platform.
According to Blue Ocean Yiguan, pet product brands have been rewarded handsomely for seeking potential customers and re marketing activities through YouTube.
By using YouTube, pet product sellers can reach active and interactive consumers with high-quality content.
2、 Conversion rate: advertising creativity and website design
By optimizing the browsing experience of Amazon stores, we can attract new consumers and improve the conversion rate.
To optimize the store browsing experience, we can start from multiple perspectives, such as using visual elements to tell brand stories, or unique advertising creativity, or using analytical methods to develop content.
As far as Amazon stores are concerned, this includes obtaining consumers' email addresses, comments, user generated content, subscriptions, adding to shopping carts, and up selling.
(New media of cross-border e-commerce - Domainnews Riley Huang)Coupang, Wayfair, Wal Mart, Mercado Libre and other platforms settled, brand copywriting planning, whole network promotion, e-commerce training and incubationPlease contact us for other services. No unauthorizedRewriting, reprinting, copying, clipping and editingIn whole or in part.