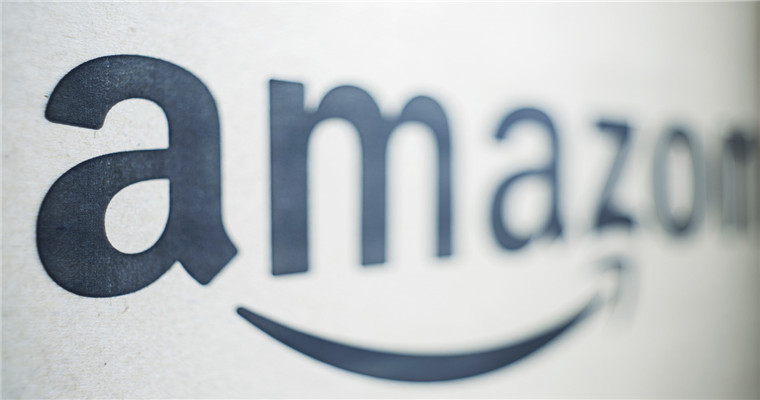 AmazonSKU, which is called Amazon Stock Keeping Unit, refers to a barcode used to help manufacturers and Amazon better manage inventory.
In other words, Amazon SKU code is a unique combination of letters and numbers, and each product of the seller corresponds to a SKU code.
Blue Ocean Yiguan has learned that Amazon SKU can only be seen in the background of Seller Central.
SKU codes play a role in many places, such as easily classifying products and tracking inventory levels.
What are Amazon's regulations on SKU codes?
SKU is not optional,All products sold on Amazon platform must have Amazon SKU code。
According to Amazon regulations, SKU codeCannot exceed 40 charactersIn addition, this code should contain information that can help sellers classify products, manage inventory, and simplify the communication process between sellers and suppliers and consumers.
The seller can use a combination of numbers and letters to convey information, such as manufacturer, country of origin, size, product status, price, color, or other variations.
Blueocean Yiguan learned that sometimes sellers may change the SKU code for different reasons. The only way is to create a new SKU code first, and then transfer the goods inventory to the new SKU code.
Why is it easy to track sales with SKU?
Each product or product variant released by the seller on Amazon needs to have a corresponding SKU code.
Amazon uses SKU codes for internal tracking and inventory management. Through its independent SKU system, Amazon can effectively monitor the transfer of inventory in the warehouse to avoid confusion.
In addition, the SKU code is also convenient for employees of Amazon Logistics Center to pick, pack and send packages
When combined with the UPC code, the SKU code allows Amazon to manage the inventory of omni channel sales.
When Amazon can track sales, the allocation of SKU codes in BSR rankings is very useful.
For sellers,SKU code can track sales trend, product inventory level, transfer in warehouse, profitability, consumer shopping habits, etc.
Of course, tracking SKU codes is a time-consuming and arduous task, especially for novice sellers and those who do not have an efficient SKU management system, it is best to cooperate with professional SKU management organizations.
The seller can choose to let Amazon generate the SKU code or create it himself. The latter is recommended.
Because the SKU code automatically generated by Amazon is random, it has no specific meaning and is almost unhelpful to sellers.
How do sellers create effective SKU codes? (Example)
1. Use the first two letters to represent the supplier or manufacturer. For example, if the manufacturer is Cisco Systems, CS can be written in the first two letters.
2. The third and fourth letters represent the product type. For example, when selling video games from Cisco Systems manufacturers, VG is used.
3. Enter the date. It is recommended to give priority to the date when the inventory is delivered to the Amazon warehouse. If the date is April 3, 2021, you can write 04032021.
4. Indicate the status of the product. If it is new, enter NP; if it is second-hand, enter UP.
5. Enter the purchase price. If the purchase price is USD 50, enter 50D.
6. The remaining space is used by the seller himself. You can use the product number or others. Amazon's limit is 40 characters. It is recommended not to be too long.
What is the difference between Amazon SKU code and UPC code?
Many sellers willUPCMix together, especially novice sellers.
As mentioned earlier, SKU is a special code configured for each product in the seller's inventory to track and manage inventory. The seller can create it himself or let Amazon automatically generate it.
UPC, the full name of Universal Product Codes, is a digital barcode (only numbers, no letters) configured by the manufacturer to identify the product itself. The UPC code isGS1 AgencyGS1 is an organization established by the United States Uniform Code Commission.
Amazon sellers also need UPC codes to publish products. UPC codes can identify each product on Amazon's website and which seller's store the product comes from.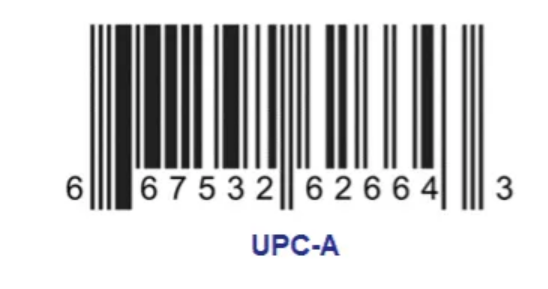 (Example of UPC code)
(New media of cross-border e-commerce - Domainnews Riley Huang)Coupang, Wayfair, Wal Mart, Mercado Libre and other platforms settled, brand copywriting planning, whole network promotion, e-commerce training and incubationPlease contact us for other services. No unauthorizedRewriting, reprinting, copying, clipping and editingIn whole or in part.