Direct access to more new business opportunities
2021 is coming to an end. How are cross-border people doing this year?
It is not too much to describe China's cross-border industry in 2021 with the "industry earthquake". There are external crises such as the decline of exchange rate, Amazon's illegal inventory, account security, and inventory limitation, and internal fierce competition such as peer volume and low price spiral. In addition, the price of land air transportation in Shanghai is rising, and the first transportation cost is rising all the way, leading to a smaller profit margin for sellers this year.
It can be said that the export business of cross-border sellers this year is very difficult to do.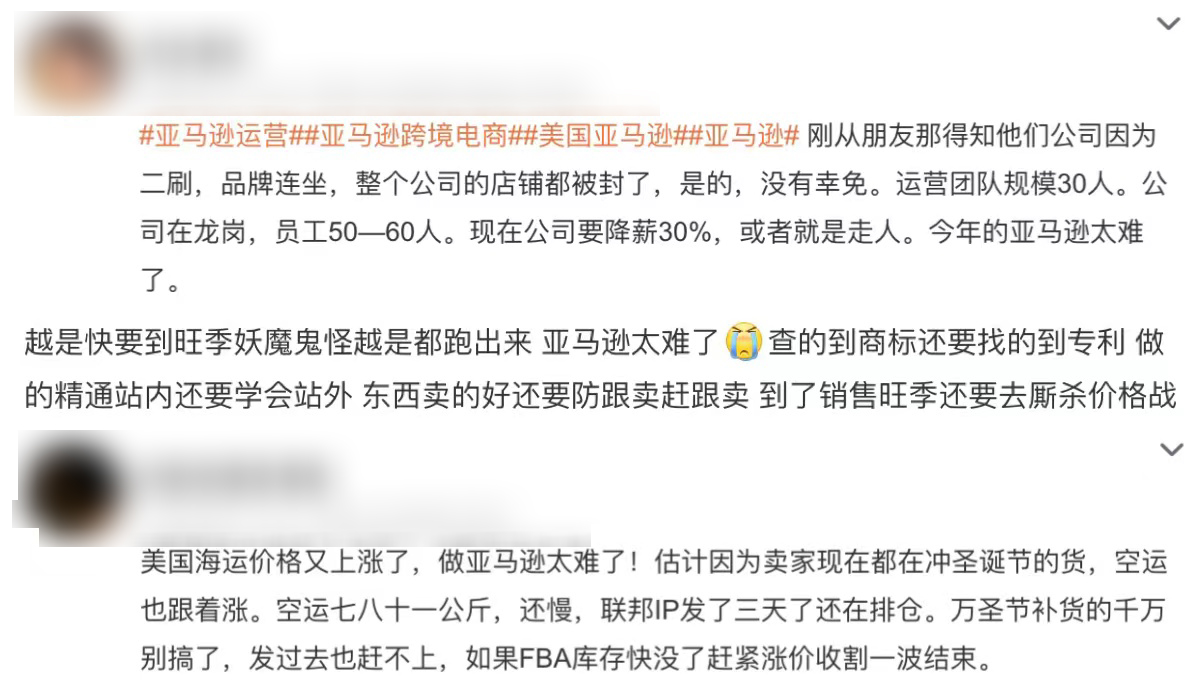 (Photo source: Weibo)
Sellers complain that it is too difficult to be Amazon
Faced with this situation, many cross-border e-commerce sellers are thinking, where is the opportunity for Amazon track to achieve curve overtaking? In the stock competition with listed enterprises and big sellers, how should we break through the tight encirclement?
The answer lies in the supply chain.
The supply chain plays a particularly important role in the process of cross-border entrepreneurship. It is certain that a good supply channel can not only enable sellers to gain unique advantages in product competition, but also greatly improve their sales profits.
At present, many sellers are faced with problems such as narrow product channels, high new product development costs, lack of good innovative products, and rampant homogenization of supply. You should know that if you can't cooperate with a high-quality and stable supplier for a long time, it is difficult for sellers to achieve product innovation iteration and optimization. For a long time, it will only be increasingly difficult for sellers to realize their dream of exploding orders.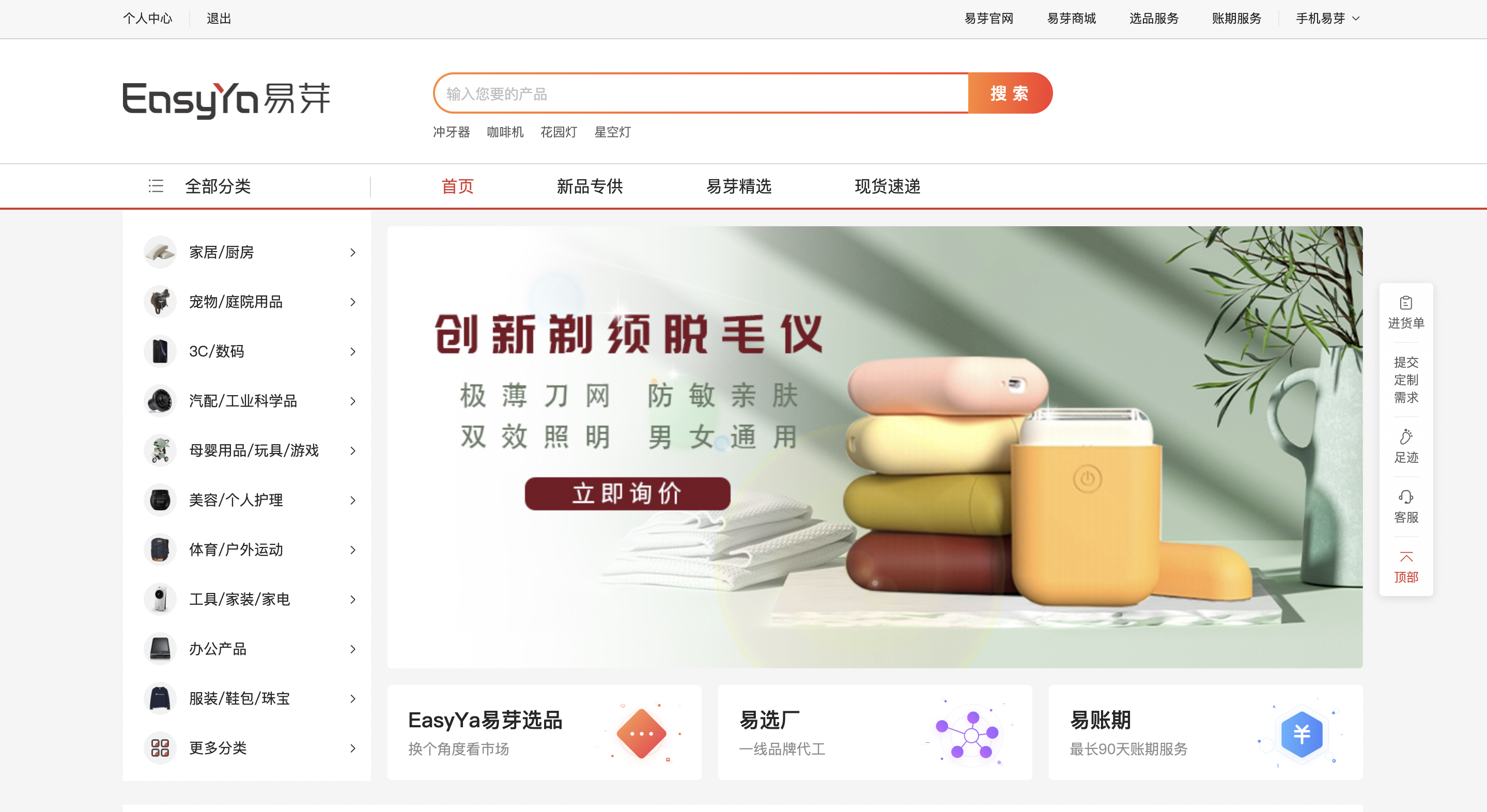 Yiya Mall is a service platform that can help sellers achieve product innovation and optimization iteration. As a professional cross-border boutique supply chain service platform, Yiya Mall connects the upstream and downstream of the industry,Selected 3000+high-quality foreign trade factoriesIt has five major supply advantages, and supports small and medium-sized sellers to sail in an all-round way.

In view of the current dilemma of product homogenization competition, Yiya Mall used the technical advantages of "AI+big data" to create an original "M2M (Market to Manufacture)" development model, combining market data and supply chain advantages in depth, and providing differentiated high-quality goods for sellers.
Previously, a seller specializing in sanitary products had encountered problems such as the price increase of former suppliers and the high cost of new models. As a result, operating costs continued to rise and business was unsustainable.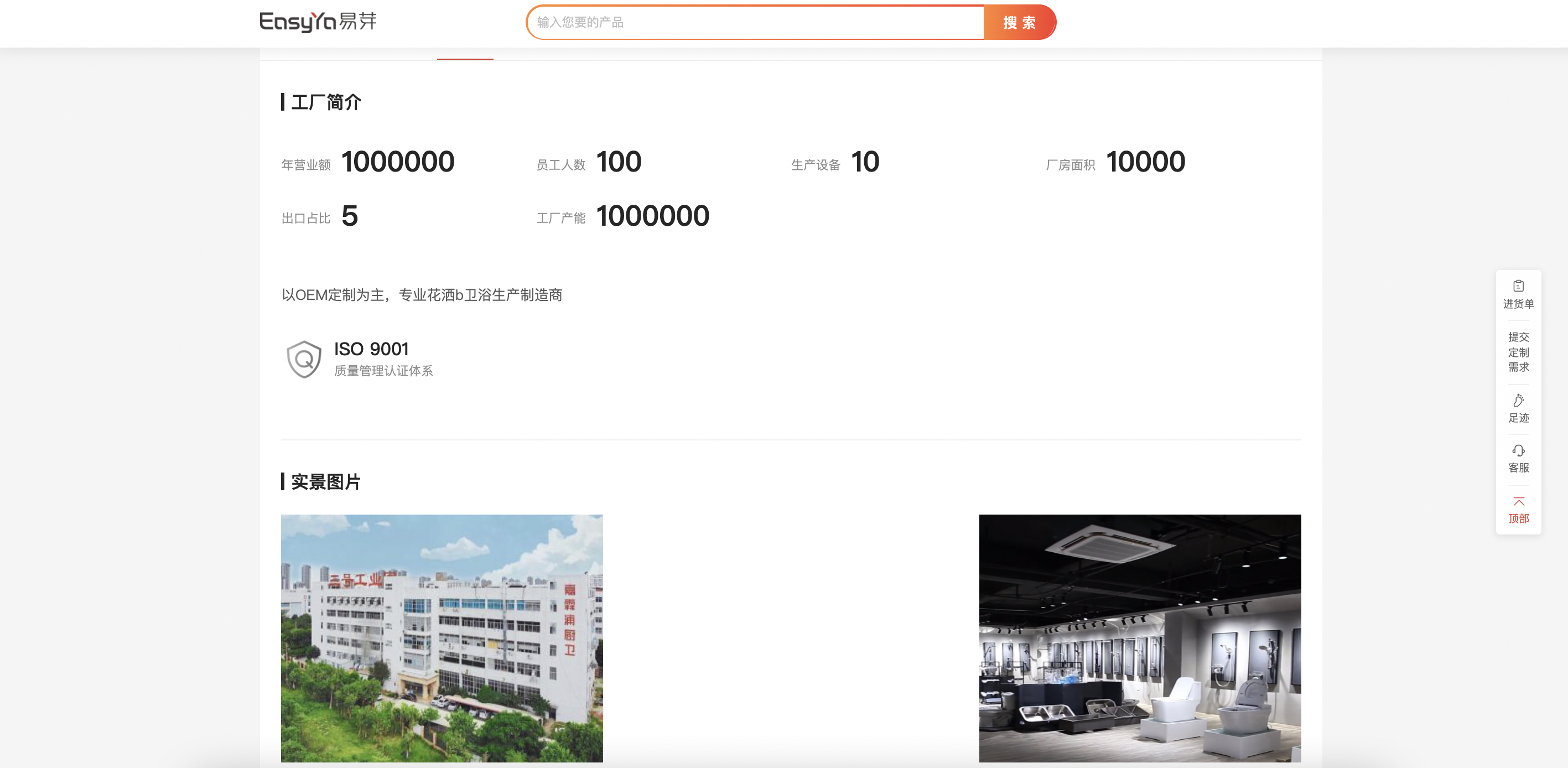 In this situation, the seller found Yiya. Within 24 hours, Yiya Mall accurately matched several high-quality foreign trade factories that met the needs of the seller. Finally, the seller chose to cooperate with a shower and bathroom manufacturer focusing on OME customization.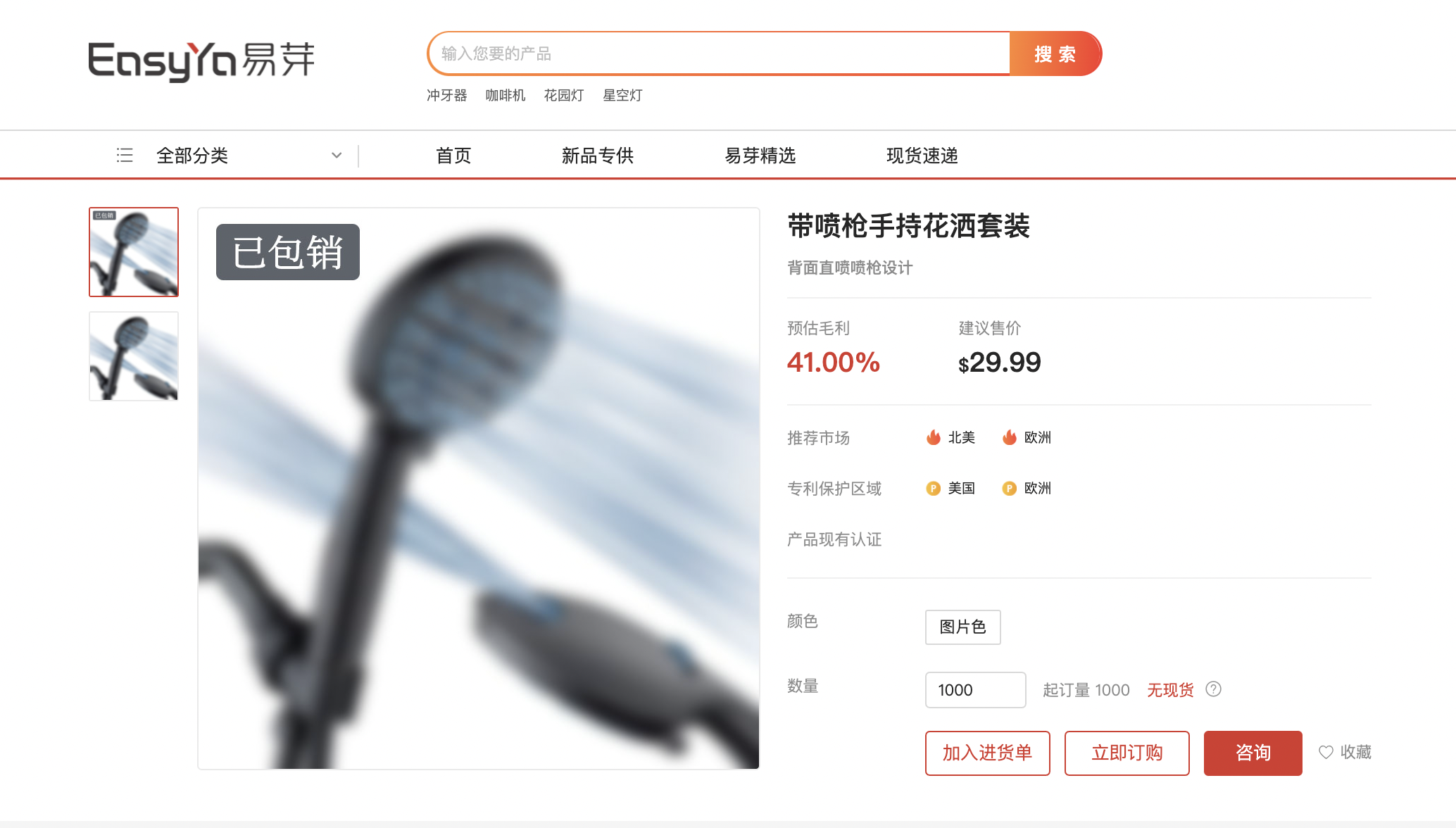 Through the joint development of customized new products, the minimum order quantity is reduced. In addition, because it is the original factory docked in Yiya Mall, the price is also much lower than that of the previous supplier. The price of one product that was originally developed can now be developed into 2-3 new products, which greatly reduces the seller's trial and error costs. After the product goes on sale, the sales volume rises all the way, and the seller not only quickly recovers the investment, Not long ago, Black Five exploded.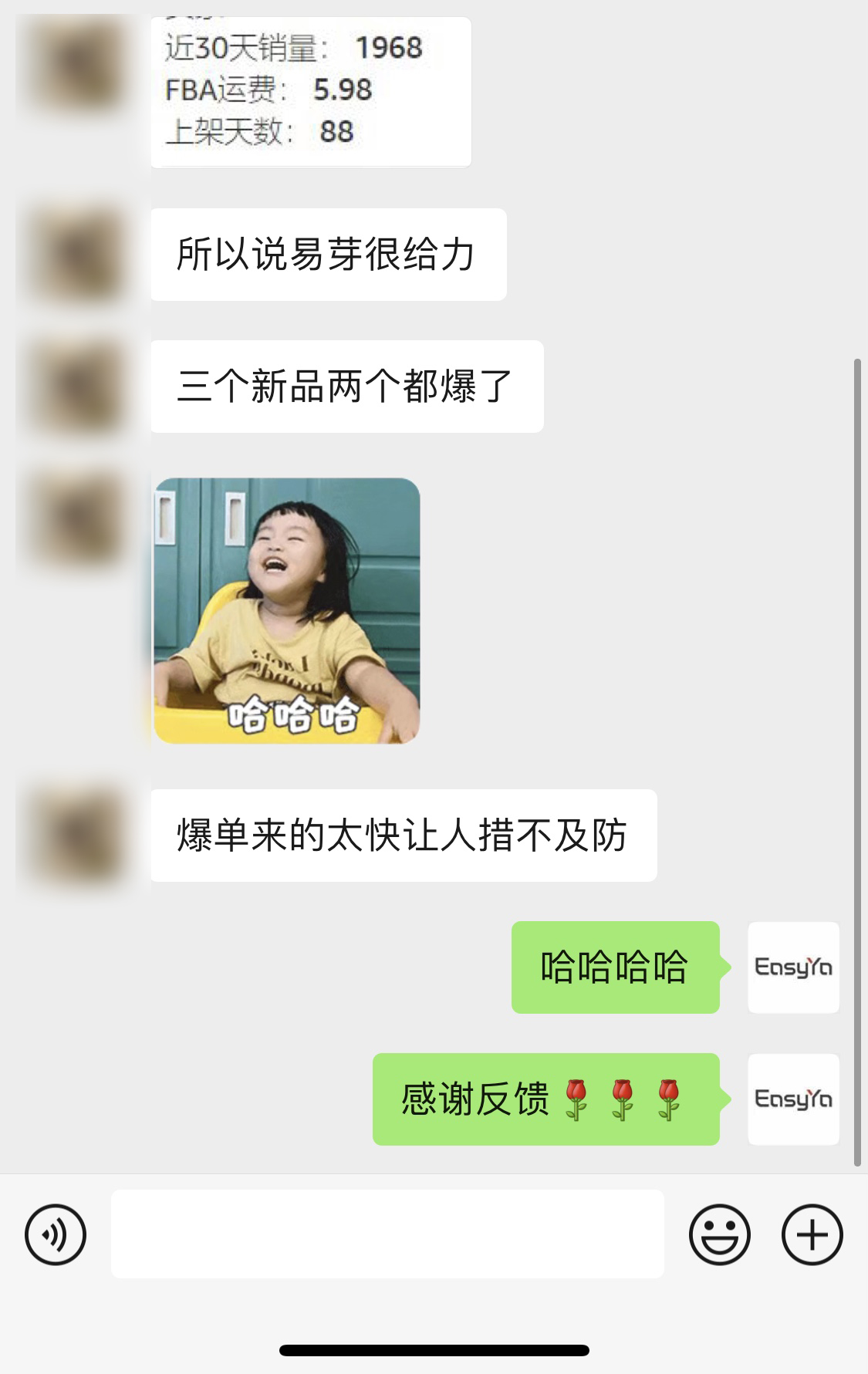 At present, this product has been underwritten by the seller and has become a worthy "treasure of the town" in the seller's shop.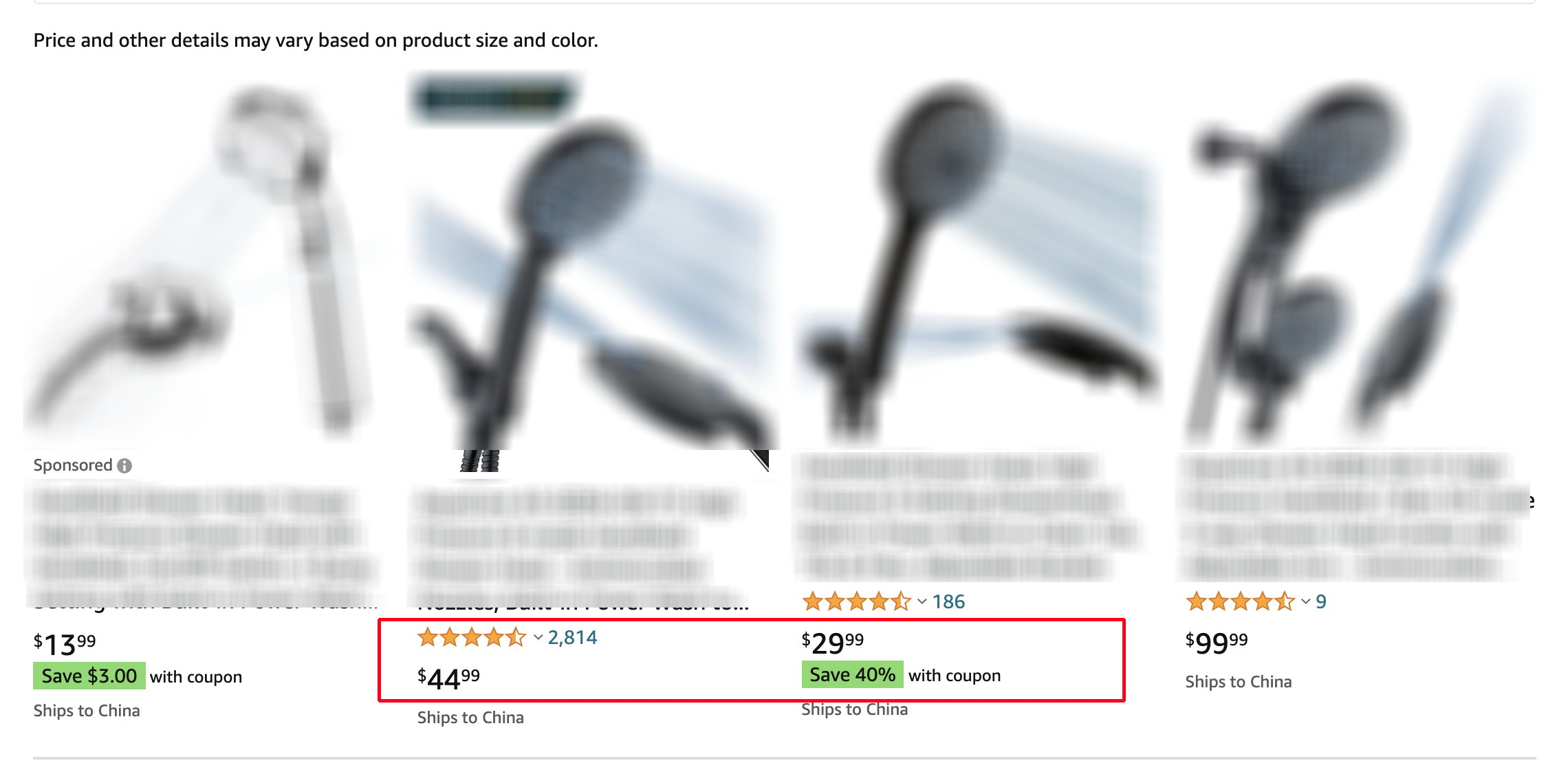 (Image source: Amazon)
However, there are many new boutiques with the characteristics of popular models in Yiya Mall, and sellers can not only chooseDirect purchase from the spot, you can also flexibly choose new products for customization and exclusive sale according to your own situationAnd other forms of cooperation.

For cross-border e-commerce sellers, having high-quality supply chain resources is no different from fueling the fire. Choosing a good supply chain platform can not only minimize the cross-border entrepreneurial risks of sellers, but also make sales profits more substantial.
Adhering to the concept of mutual achievement between suppliers and sellers, Yiya has been deeply involved in the cross-border supply chain of high-quality goods for 18 years, and has joined with 3000+high-quality foreign trade factories to help sellers solve the substantive problems of difficult new product development, low order quantity, low factory cooperation, and so on, so that sellers can move more smoothly and further on the road of cross-border entrepreneurship.  
Yiya must be a fine product
Daily update100+New frontier products
Let the sellerDiscover new business opportunities anytime, anywhere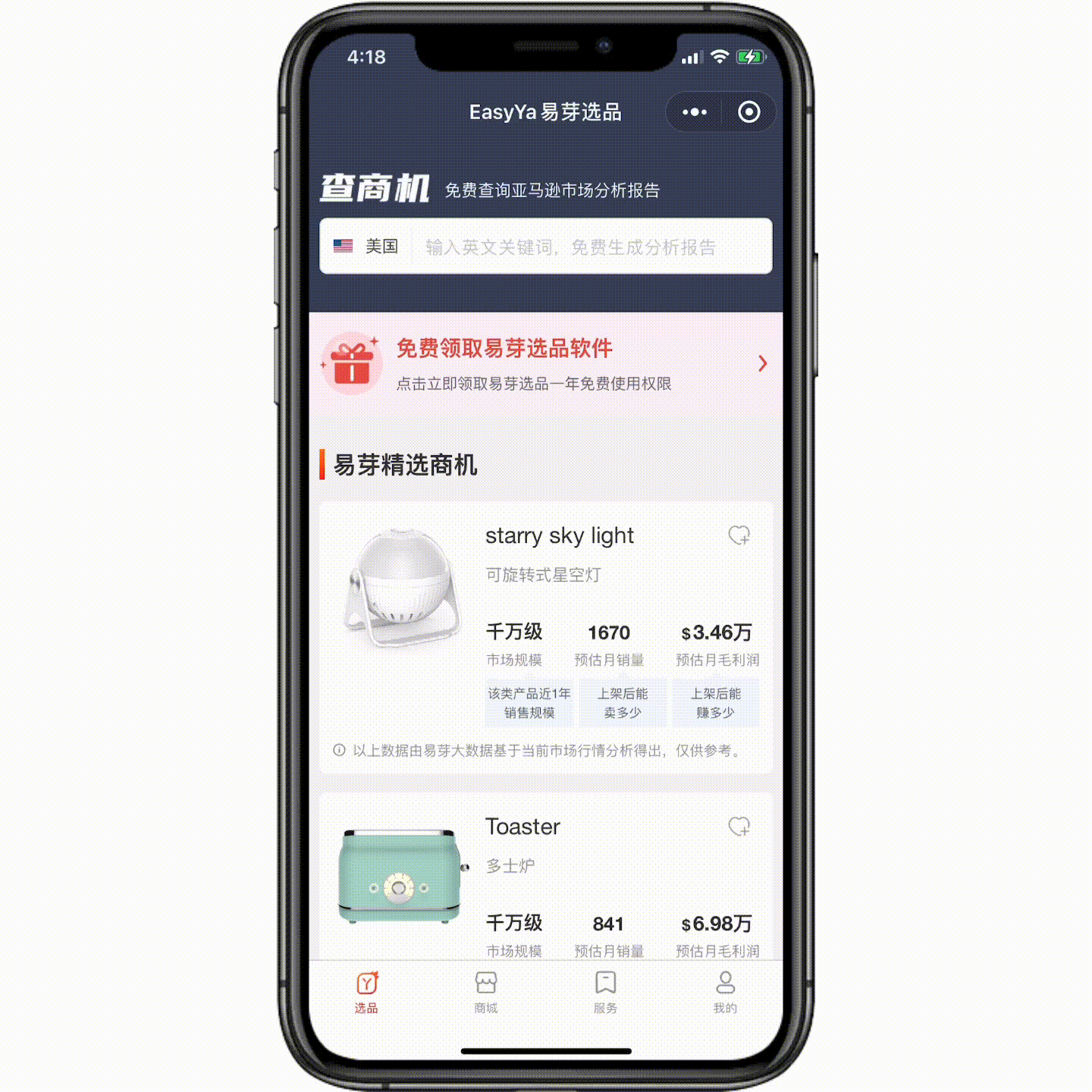 Easy sprout selection applet
Easy bud selection
Make the selection no longer homogeneous
Customized new products, exclusive sales of popular products, direct purchase of high-quality goods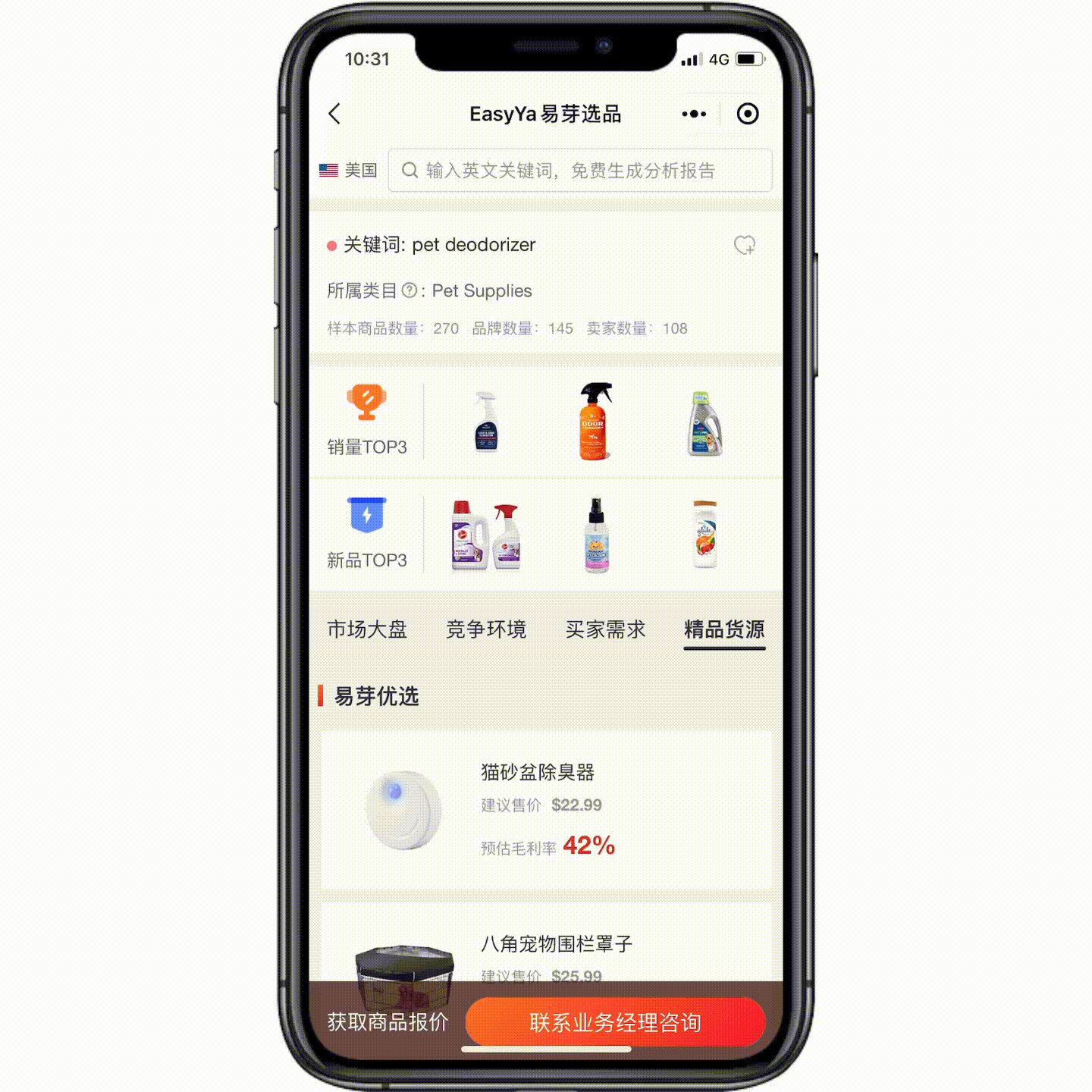 Easy sprout selection applet
WeChat scanning code, direct access to more original and new products
↓