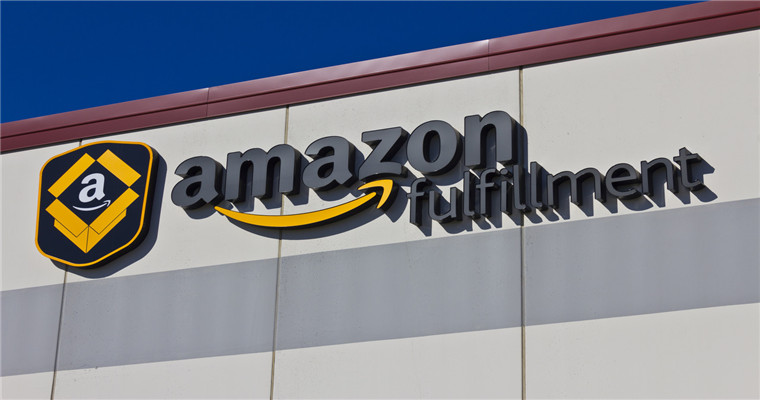 Yes, someAmazon SellerFor example, considerSFPandFBAWhich service is most suitable. The following section describes the differences between Amazon SFP and FBA.
INumber of vendors using FBA and SFP
According to the data of Marketplace PulseAmazonThere are 1.5 million active third-party sellers on.
Blue Ocean Yiguan has learned that,It is reported that 57% of the 1.5 million people only useAmazon FBA。 In contrast, 34% of people use FBA andFBM(FBM cannot obtain Prime benefits).
By 2021, about 250000 third-party sellers in the United States will use FBA. Obviously, Amazon FBA is a very popular project.
IIQualification Process: SFP vs FBA
The qualifications of Amazon FBA and Amazon SFP are completely different. The Seller must apply for the plan and join the waitlist. At present, Amazon has not disclosed how long it will take for the waitlist list of new sellers.
Once new sellers are approved from waitlist, they must pass a 90 day trial period during which they must meet all the requirements of the plan. Then they will officially becomeSFP vendorAnd display the Prime badge on its listing.
Amazon FBAThe qualification of requires several steps:
1. Register as a professional seller in Amazon.
2. Pay Amazon $40 per month.
3. Create a product listing with a standardized shipping identifier.
4. Deliver the product to Amazon warehouse.
5. Keep the IPI at 400 or higher.
Compared with the SFP plan, the entry threshold of Amazon FBA is relatively low. However, no matter whether the additional sales planned by FBA are reasonable or not, the seller must pay the relevant fixed fees, so the seller must ensure that the profit margin is high enough to accept this.
3、 Advantages and benefits of FBA and SFP
1. One of the main advantages of Amazon FBA is that it can deliver goods to the world at a low cost. This is because third-party sellers only ship their inventory in bulk to Amazon's warehouse, not to individual customers.
This makes full use of Amazon's huge scale, reduces transportation costs and improves delivery time. For example, if many of the seller's customers are located in different countries, useFBAProjects are usually beneficial.
2. By contrast,Amazon SFPIt is most suitable for domestic sellers in the United States. According to the transportation form of Amazon's official SFP plan, international transportation is an optional service, and there is no need to maintain qualification in the plan.
This is because transportation in one or two days is impossible for most international orders. Most orders take longer to ship and have to go through customs and inspection procedures. Therefore, most projects shipped directly from international sources will not meetPrimequalifications.
However, if the seller has already stored the goods in the domestic warehouse, this will not be a problem.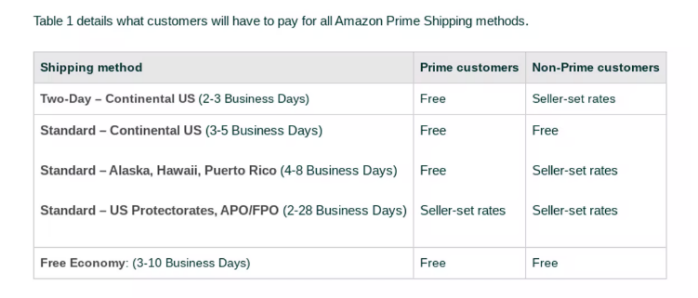 This should not affect third-party sellers who almost only transport in the United States, but it will become difficult if sellers provide both domestic and international transport. Because how to getSFPThe qualification of, to a large extent, depends on the level of two-day delivery, international sales may affect this indicator.
According to Blue Ocean Yiguan,If the two-day delivery index of the seller is lower than 98%, they will lose the SFP status and must regain the qualification of the project and experience a 90 day trial period again. Generally speaking, this should not be a problem, because items that do not meet the requirements will not display the Prime badge.
In some cases, the sellerAmazonThe seller performance team reported the request to delete international shipment items from its SFP indicators.
(Polly ZhangNew media of cross-border e-commerce - Blue Ocean Yiguan website domain news) connects with high-quality resources of cross-border e-commerce.Wal Mart, Coupang、Wayfair 、Mercado Libre and other platforms settled,Brand copywriting planning, network wide promotion, e-commerce training, incubation and other services, please contact us. No unauthorizedRewriting, reprinting, copying, clipping and editingIn whole or in part.