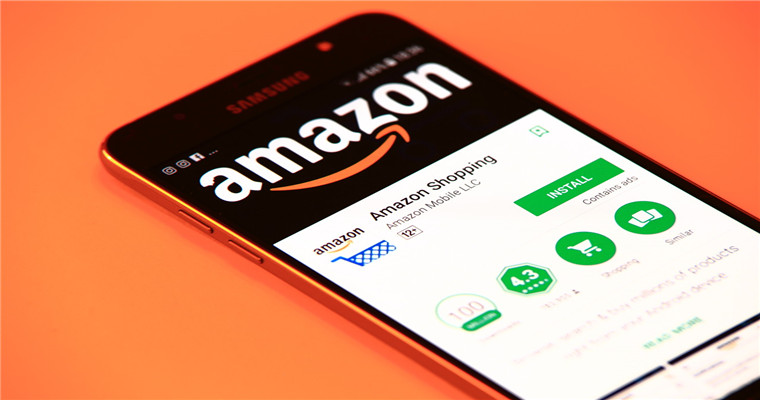 AmazonIn the past few years, I have been very active infashionIndustry development, especially during the epidemic,It also launched several projects, including Big Style Sale, Prime Wardrobe, The Drop, to helpFashion clothingSeller operations in the industry.
Blue Ocean Yiguan has learned that,These items helpAmazonIt has enhanced the popularity in the clothing field.
First of all, Amazon cooperated with the Council of Fashion Designers of America (CFDA) and Vogue magazine to help and support Fashion brands and independent Designers severely hit by the epidemic.
Last July, AmazonPrime DayThe sales promotion was postponed to October, and another one was arrangedBig Style Sale。 The reason for this promotion is toclothingSellers increase sales affected by the epidemic.
Amazon also introducedThe DropTo repair the idea of fashion exhibition, The Drop platform contains limited edition street style clothing conceived by global fashion influencers.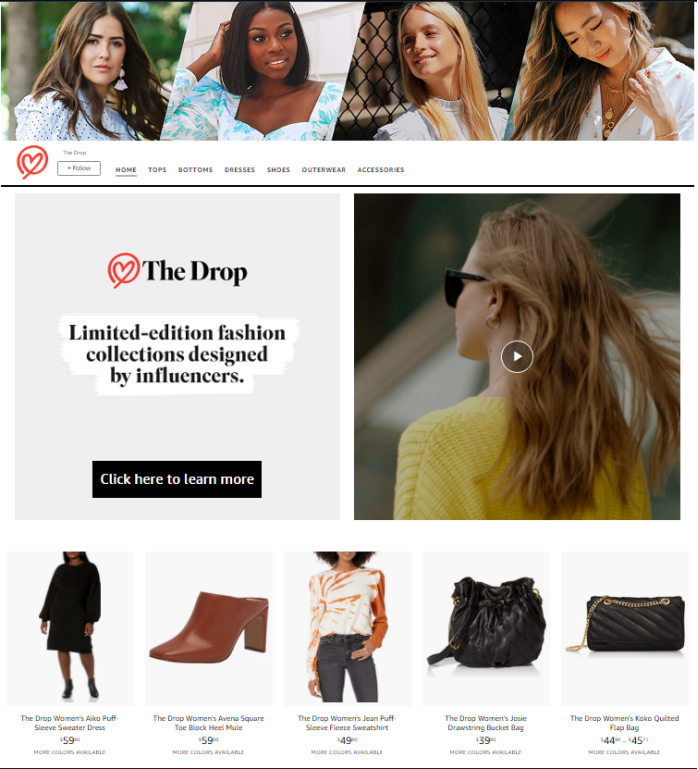 All these developments show that Amazon is quite serious about supporting fashion and clothing related activities on its platform. In other words, as a clothing seller on Amazon, you can expect to transform the clothing series into a fashion brand in the future.
In addition, as a clothing seller, you can use Amazon's two fashion centric functions.
IAmazon Store
If the seller has launched a clothing series of its own brand, it can consider creating aAmazon Store。
Amazon Store is a multi page digital space on Amazon. Here, sellers can turn clothing products into a fashion brand through story telling and interactive product display.
The following figure shows the layout of Guess Store on Amazon, which looks like a customized website: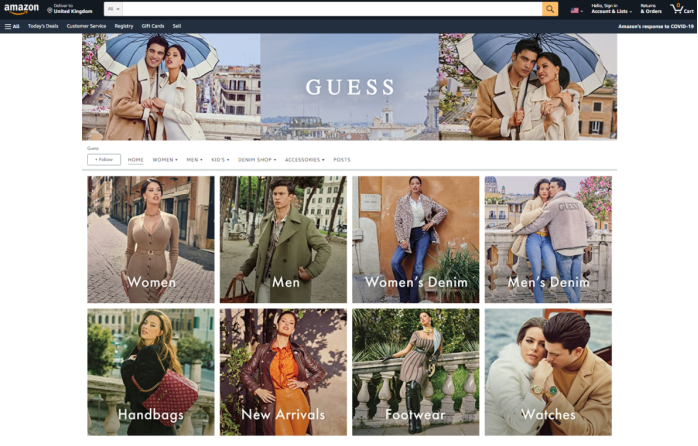 Amazon Store gives people the feeling of a private website, decorated with rich visual content. The seller can also get an easy to remember store URL, which is as convenient as amazon. com/your - brand - name. Although creating and managing an Amazon Store is like developing a website, the seller does not need to write a line of code to set it up.
Amazon Store usesWordPressWith this drag and drop function, sellers can create and customize brand pages with pre designed tiles, grids and templates. The best thing about Amazon Store is that sellers can make it without paying Amazon a penny. In other words, it is free, as long as the seller hasAmazon Brand RegistryRegister.
IIAmazon Prime Wardrobe
If the seller wants to provide customers with an in store clothing shopping experience, he can join Amazon's"Prime Wardrobe"Plan, which is limited to invitees.
This program allows Prime members to order 8 pieces of clothes from selected sellers at a time.Buyers can try all the clothes, pay for the clothes they are prepared to leave, and return the remaining products free of charge within 14 days.
Generally, sellers do not like free returns and long-term returns windows. However, providing a particularly convenient online shopping experience can help sellers attract many customers in such a competitive niche as clothing. In addition, providing customers with such value-added services is almost a necessary condition to transform enterprises into brands.
According to Blue Ocean Yiguan,Facts have proved that the epidemicAmazonIt is a blessing in disguise for our clothing sales. According to Zonguru, while traditional retail businesses and physical stores are struggling due to the COVID-19, Amazon's online clothing sales have increased significantly.
(Polly ZhangNew media of cross-border e-commerce - Blue Ocean Yiguan website domain news) connects with high-quality resources of cross-border e-commerce.Wal Mart, Coupang、Wayfair 、Mercado Libre and other platforms settled,Brand copywriting planning, network wide promotion, e-commerce training, incubation and other services, please contact us. No unauthorizedRewriting, reprinting, copying, clipping and editingIn whole or in part.