A day ago,Google has launched a product similar toShopify's one-stop Saas e-commerce platform - Qaya.
According to Google's introductionFor Qaya, users can create personalized online stores to display their products and services, such as photos, e-books, art works, photography works, fitness videos, etc. At the same time, Qaya can also import goods and services sold by users on other platforms. It is reported that each store can accommodate up to 1000 products.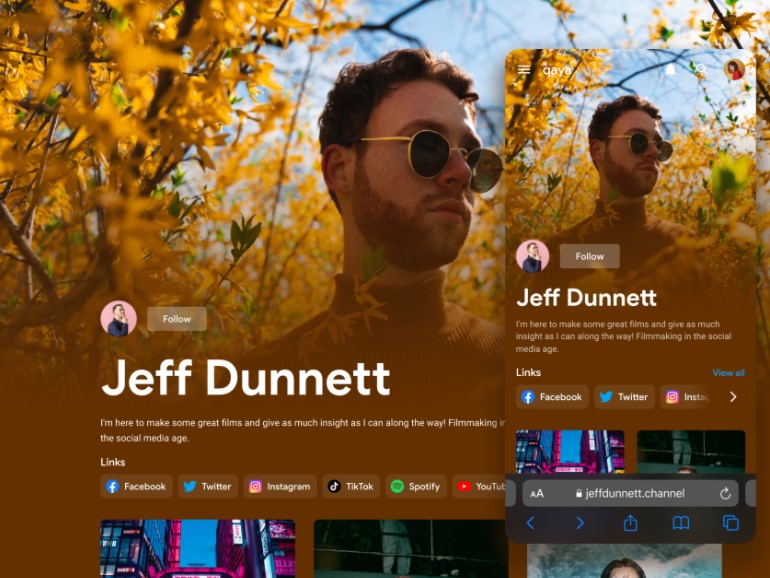 In addition, Google willThe Qaya store receives users' YouTube accounts, as well as Google search and Google shopping pages.
And every store willqaya. store/your name or your name Get your own custom URL in the form of channel. Google said that in this way, users can place websites on some social platforms, online stores, podcasts, music platforms, blogs and other places, so as to guide their own stores.
In fact, inIn the Qaya store, users can also insert other online platforms (such as Facebook, Twitter, Instagram, TikTok, Spotify, etc.) in addition to introducing themselves in text. However, Google stressed that the biggest purpose of Qaya is to connect fans with the content sold by the creator, not just as a login page to connect fans with the creator's personal information on other services.
The most critical issue is payment,Qaya has built-in Google Pay, so fans can pay subscription, tip and one-time payment. And Google points out that Qaya will also provide users with product sales analysis.
At present, the product can be used for free, but now it is only available in the United States as a beta version, and users in other countries cannot use it for the time being.
With the trend of e-commerce sweeping the world, many e-commerce platforms have sprung up like mushrooms. Not only that, many social platforms, such asInstagram and TikTok are also laying out e-commerce tracks. Of course, as a world-famous technology company, Google also focuses on e-commerce.
In the field of e-commerce, Google has tried many times.In 2013, Google launched Google Shopping Express, which provides free same day delivery service. However, this business finally failed. In 2018, Google launched its shopping platform, Google Shopping.
Last year, Google also launched a video shopping platformShoploop, the platform integrates elements such as short video, social networking and online shopping. At the same time, Google is also trying to build YouTube into an e-commerce platform.
However, from the current point of view, Google has not splashed too much water on e-commerce.