catalogue
1. Briefly talk about three competitive strategies: total cost leadership, differentiation and focus
2. Share our differentiated positioning methods
3. Some ideas of differentiation strategy
l User demand channel
l Disassembly of user requirementsl Disassembly of user requirements
l User demand searchl User demand search
01
Briefly talk about three competitive strategies: total cost leadership, differentiation and focus
Liu Run shared that there are ten schools of strategy:
Design School, Planning School, Positioning School, Entrepreneur School, Cognitive School, Learning School, Power School, Cultural School, Environmental School, and Structural School.
Among them, Michael Porter's orientation school divides strategy into three basic options.
He said that there are only three strategies:
Total cost leadership, focus,Differentiation.
If you choose any of them, it is called positioning.
On the entrepreneurship track, both companies and individuals are trying to find their own strategic positioning and business opportunities in the differentiation advantages. How can these positioning become our opportunities? We try to find some inherent essence from the industry changes in recent years.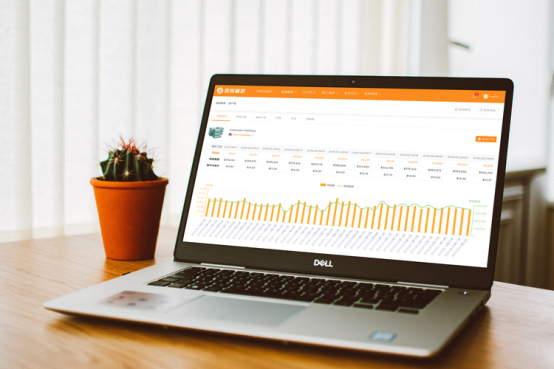 Total cost leadership strategy: capital volume, supply chain cost, logistics cost, operation cost, promotion cost, after-sales cost, storage cost, these are the mountains of Amazon industry.
(1) In an environment where Amazon's operating environment is becoming more and more compliant, raw material market prices fluctuate, shipping costs in the logistics market are rising all the way, and the national power rationing policy has led to tight capacity (not poor production capacity, but the national policy has reduced low capacity, and more factory resources are tilted to the head customers), the proportion of comprehensive costs in the back end is getting higher and higher. Compared with the previous crude model of relying on products three times and relying on operations seven times, The current cost link has been sufficiently broken down. The supply chain cost of 30%, logistics cost of 10%, operation cost of 15%, promotion cost of 15%, after-sales cost of 5%, warehousing cost of 5%, and gross profit of 30% have basically become the upper limit of most categories.
(2) The change of the industry cost structure has made many potential sellers who have been accumulating strength in the back end gradually move to the center of the stage. The supply chain capability of factory sellers, the logistics cost capability of traditional foreign trade sellers, and the warehousing cost capability of overseas warehouse sellers have all along been asset oriented operation models, with strong capital volume and risk resistance. The change of cost structure has greatly reduced their operating costs, The increase in advantages has attracted more capital, and the scale effect has created a high enough competitive barrier. The cross-border market has gradually changed from a light asset fast running model to a heavy asset intensive model.
(3)To find opportunities in the strategy of leading total cost, we need solid resource strength and tireless entrepreneurial spiritInstead of a simple business model and a business plan.
Focus strategy: branding (brand premium, brand users), localization (product design, product data, product warehousing, product marketing), refinement (vertical categories, precise user needs, efficient organizational efficiency), which are the most discussed directions when we talk about focus strategy.
1. BrandingA long-term cultivation is not just about registering a trademark, designing a logo and customizing a package. It is not about branding, it is just about adding a trademark, which is more reliable than the three no products. The long-term goals of building a brand include:
Brand options:
(1) Controllability (controllable supply, technology and price)
(2) Good user experience (with word-of-mouth marketing scenarios, conducive to social marketing, and account performance maintenance)
(3) High repeat purchase rate (priority, lower marketing cost, lower customer maintenance cost)
(4) High profits (high technical barriers, high design barriers, exclusive licensing)
(5) Branding (branded products are easy to promote, have entry barriers, and prevent duplication)
Brand positioning.
Brand vision/image: brand image, logo, product VI, unified style, easy to spread
Brand promotion: the purpose of promotion is to expose and traffic, product traffic (determined by the richness of the product line), in station traffic (platform activities, store activities, advertising, etc.), out of station traffic (alliance marketing, SNS promotion, etc.), traffic brought by old customers (old customer returns, old customer referrals), and attach importance to out of station SNS promotion and old customer SNS promotion
Brand awareness: brand awareness is based on user experience, so brand awareness is actually user experience, and ultimately achieve the goal of word of mouth
Brand extension: always maintain the sensitivity to the industry, and consider expanding the industry field involved in the brand, extending and expanding the cultural connotation of the brand when appropriate
Brand management: including the management of sales price, distributors/agents, after-sales installation, service attitude, infringement maintenance and other aspects
Brand value: the social contribution value of the brand, for example, when it develops to a certain extent, social welfare and other aspects can be considered
2. LocalizationIncluding product design in line with the needs and preferences of local consumers, product data in line with the language environment and product understanding logic of local consumers, product sales and warehousing localization to reduce back-end distribution costs and after-sales costs, and product marketing in depth into the life scene of consumers.
(1) Many of our sellers choose products based on excessive data. They put aside the research on users' needs, and positioned the products based on the sales target and profit target set by the company. They further analyzed the pain points of the products through review and QA, and optimized them to make so-called minimally invasive new products. Finally, they ignored the real needs of users. I have seen some 3C sellers. A charging bank is designed as a fighter, with Bluetooth audio on the top, wireless headphones on the bottom, and a charging bank in the middle. I simply think that 1+1+1>3 is actually 1+1+1<1.
(2) The localization of product data and storage can be solved by many sellers through foreign writers, overseas warehouses and other resources, but localization after-sales is still a difficulty, especially for electronic products and large products. The degree of professionalism and cost of after-sales are very high. In addition, the most difficult thing is localized product marketing. Our cultural differences with foreign countries have become a natural obstacle to social interaction. Although with the rise of independent stations, Google ads, FB ads, content SEO, customer management, and now popular TK short videos,They are constantly shortening the distance with consumers, but it still takes a long time to achieve real localization penetration.
3. RefinementVertical categories, precise user needs, and efficient organizational efficiency. Many companies have done a very good job in these areas, and have standardized and processed them to achieve scale through multiple projects in parallel.
(1) More and more vertical category sellers have appeared on the Amazon platform. They focus on the industrial belt, develop the product series of the category, monopolize the category through multiple brands and accounts, and then create a traffic loop through operations.
(2) The head e-commerce companies all have their own OA data systems to manage inventory, sales data, advertising data, and customer management. They accurately refine high-quality product information through labeling management of various sales indicators for internal product data. At the same time, many companies have set up data departments, trained data analysts, and made trend selection through platform big data analysis to more accurately tap user needs.
(3) In the past two years, the cross-border industry has witnessed a wave of amoeba management learning. KPI, OKR and other management assessment models have gradually become the standard of the team. Such attention to team management is also a sign of the maturity of the industry. Not only that, with the improvement of e-commerce platform policies and the reduction of industry information gap, as well as the accumulation of experience in cross-border industry development, product development, procurement, operation, customer service, marketing and other departments have formed a standardized system, The organizational efficiency of the whole industry is improving, and the product, operation, company system support and risk control are gradually mature.
Products: new product research and development, product development, quality control and supply chain management
Operation: operation team management, implementation of operation inside and outside the station, company brand strategy
System: administrative personnel, finance and taxation, warehousing and logistics
Risk control: product development failure, loss of core team, overstock of inventory and capital chain risk
Differentiation strategy: The two obvious directions of cross-border e-commerce industry differentiation are product differentiation and operation differentiation. One is to make products, the other is to make traffic, and finally, both are to make transformation.
1. Operation differentiation, seek breakthrough in operation, optimize product advantages through listing, conduct in-depth research on category traffic structure and fine layout, summarize and classify the operation resources and advantages of competing products, and find differentiated operation entry points.
(1) Breakthrough of stock market:
Establish an asin database of core words and keywords, collect the ASIN with the most Top sellers+amazon choice+recommendations+the asin with the highest frequency of comparison boxes+the asin that have occupied the advertising positions on the home page for a long time, and form the core ASIN group of the category. These ASINs are complex and represent the traffic attributes and structure of the entire category. Moreover, these ASINs account for 50% - 60% of the total product market share. Analyze the basic data of these asins, find a breakthrough, and set new product promotion plan goals.
What is the listing quality score? Are there all A+pages? Number of reviews and ratings? QA's core keyword layout and video layout? The fluctuation of BSR ranking, what is the sales scale? How effective is the promotion method inside and outside the station? Operation strategy analysis? (Low price/high quality/brand awareness/purchase order/early launch advantage, etc.)
(2) Breakthrough of incremental market: simply classify new products asin on the market according to their own resources/strength:
Non competitive - ordinary sellers, poor ranking, slow growth, poor listing quality, no sign of swiping, almost no advertising space, no off-site measures.
Low competitiveness - ordinary sellers, chaotic advertising, poor review maintenance, and high ranking fluctuation.
High competitiveness - boutique sellers, price advantages, advertising advantages, well maintained reviews, and rich resources for activities inside and outside the station.
New product competitiveness decision:
Can you catch the breakthrough you analyzed.
Even if we seize the breakthrough to enter the asin group of core sellers, can we keep it.
Even if we remain in the core asin group, how long will the dividend period last.
2. Product differentiation, in terms of product demand breakthrough, in-depth analysis of product pain points to seek iterative advantages of the supply chain; Refine the consumption demand, seek more subdivided consumption scenarios, and deepen the vertical supply chain; Diversify consumption scenarios, make multifunctional accessories and sets, and improve cost performance; Localize the consumer culture, add more local consumer culture to the design of color, material, size and appearance pattern, and seek more dimensional premiums.
Product differentiation direction:
Price: determined by the supply chain, packaging affects the logistics cost, and quality affects the return cost
Color: thousands of people, thousands of faces, different people like different colors, and there are different trends every year
Materials: different materials are suitable for different people and different scenes
Style: different design capabilities match different user needs, and product transformation capabilities vary greatly
Crowd: customized for specific people, creating high premium capacity
Function: professional and practical, more competitive in the market
Culture: Thematic, festival attribute and other cultural labels, more in line with users' purchase needs
Service: establish overseas after-sales points for electronic products or large products with high customer price to improve user experience
<span style="font-family: 微软雅黑; font-size: 12pt; background-image: initial; background-position: initial; background-size: initial; background-repeat: initial; <footer>The content of the article is created by the author, and the author is responsible for the authenticity, accuracy and legality of the content. Overseadia advocates respecting and protecting intellectual property rights. Without the permission of the author and/or this website, the content of this website may not be copied, reproduced, or used in other ways. If you find that there are copyright issues in the articles on this site, please contact chuhaiyi@baidu.com, and we will verify and deal with them in time. Source of the article: egainnews, this article is the author's independent point of view, and does not represent the position of overseadia.</footer>