In the past two years, the development momentum of the pet product market cannot be ignored. However, after obtaining early development, how to maintain a long-term growth trend has also been a topic that various merchant platforms have been studying.
Pet FriendsIt is an online shopping platform for pet products in South Korea. The platform has become the largest pet e-commerce platform in South Korea by providing 24-hour product and pet health consultation services, as well as daily express delivery services.stayIn 2020, sales increased by 168% year-on-year, reaching 31.4 billion Korean won. According to the platform's expected sales this year, it will also achieve over 100% growth.
Pet FriendsofThe CEO stated that the secret to maintaining stable growth is to strengthen their market leadership position by enhancing recommendation tools based on customer data.And having many highly engaged customers is also one of the advantages of the platform.
Because customers need to purchase items based on the size, age, and breed of the pet. So the customer provided a large amount of data to the platform and spent a lot of time and money on the platform for pets.The platform analyzes and utilizes this data to establish its own database. Then, a database was used to plan a business development model, thereby achieving differentiated development.
Pet FriendsEncourage users to provide information about their pets when registering, including age, physical condition, sources of allergies, etc.At the same time, they will also provide high-quality delivery services for these highly engaged users.Make the user's shopping experience as high as possible. Currently, there are nearlyData on 700000 pets.
For novice pets, the platform will also use data analysis to assist them. The platform will recommend relevant products to new pet enthusiasts based on their existing customer shopping records, helping them purchase suitable supplies for their pets.
The CEO stated that this model of recommending products based on data analysis is different from other platforms that only list products based on price or popularity. It can more accurately recommend products to users and improve purchase rates. According to data statistics, 70% of users have pets under the age of 1. So this recommendation system has satisfied many novice pet owners.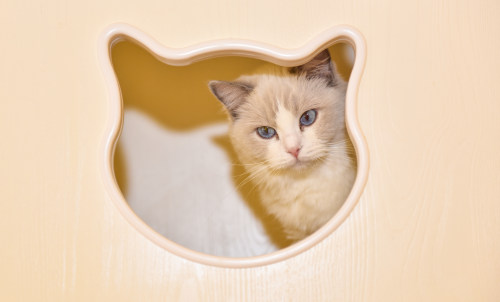 At the same time, the platform also collaborates with veterinarians to develop its own branded products, and plans to collaborate with pet nutritionists to develop nutritional supplements. At present, its own brand's sales account for20%.
According to a survey, as households with pets grow, customers will spend more money on pet care.So many customers will learn and search for high-quality products for pets. Therefore, it also further promotes the development of pet products.
Pet FriendsThe example of development and growth based on data management shows that in the current era of big data, popularity and high sales are no longer the only basis for consumers to make purchases. Being able to provide customized and various types of thoughtful services can better win the favor of consumers.So enterprise sellers should also consider this condition in their future plans, in order to obtain more development opportunities.