Lazada's December 12th promotion came to an end, once again sparking a consumption frenzy in Southeast Asia in the last month of 2021.The number of Lazada merchants grew rapidly in 2021, 1.5 times higher than in 2020. At the same time, the overall performance of Lazada cross-border merchants has reached a new high, with both powerful merchants making a strong debut on the Lazada cross-border hot selling TOP list and dark horse merchants emerging. After only half a month of entry, they have rushed to the top of the category.
in addition,The Lazada Bonus shopping allowance worth $327 million in six countries was received during the 12.12 period, which is higher than the cost of the popular science fiction film "Avengers: Infinite War"! What other "surprising" data has appeared in Lazada 12.12 this time?


On December 12, Lazada's three-day data highlights continuously (December 14), which is a result of the unremitting efforts and support of all Lazada merchants and brands. As a key member, Lazada cross-border merchants have brought high-quality products and shopping experiences to Southeast Asian consumers. At the same time, multiple cross-border brands have led the cross-border merchant army to a new highOn December 12, the overall sales revenue of facial beauty brand FOREO increased by 317% year-on-year, and the beauty brand FOCALLURE increased by 216%In the fierce and healthy competition, this major promotionWho topped Lazada's cross-border brand list? Below is the announcement for everyone.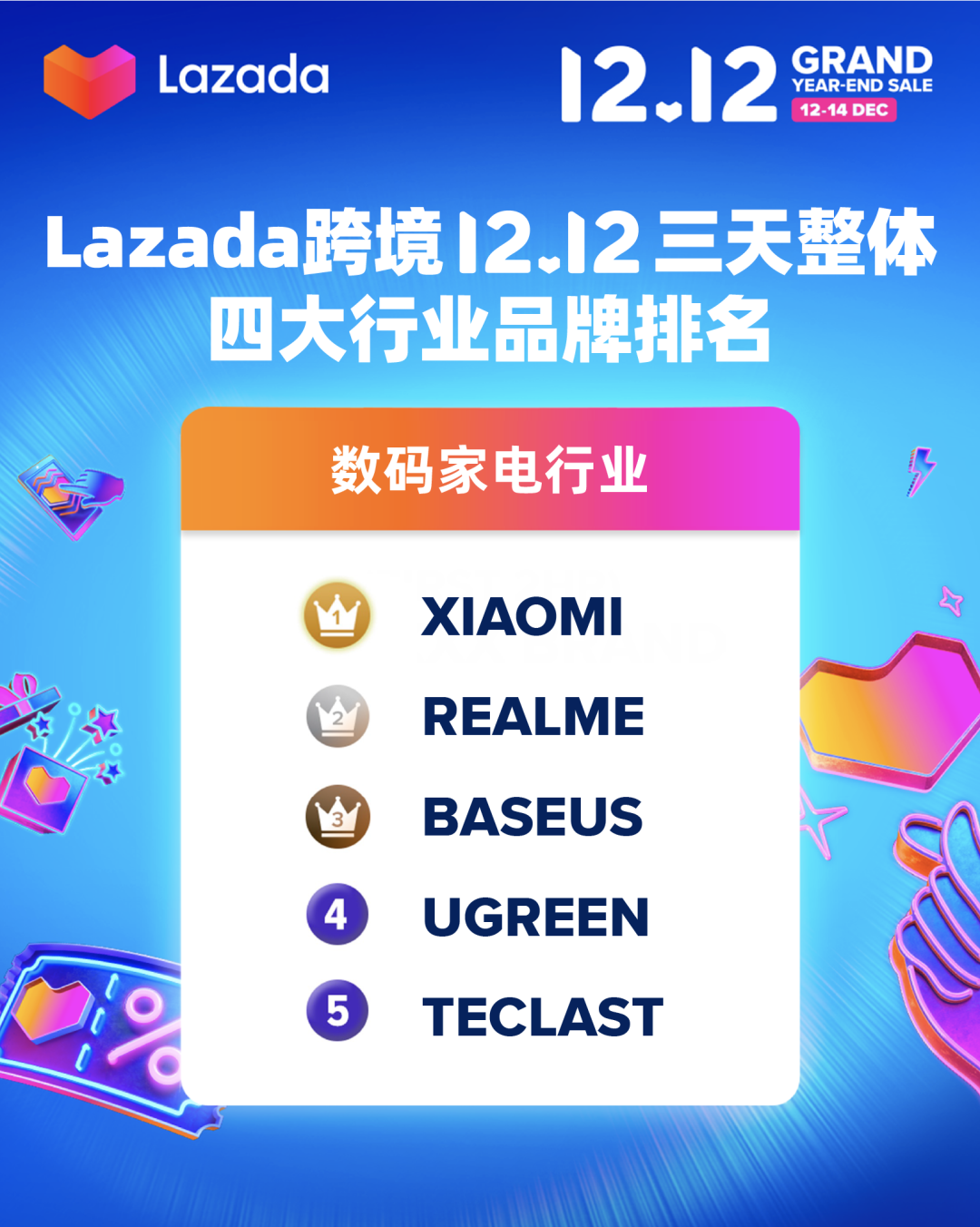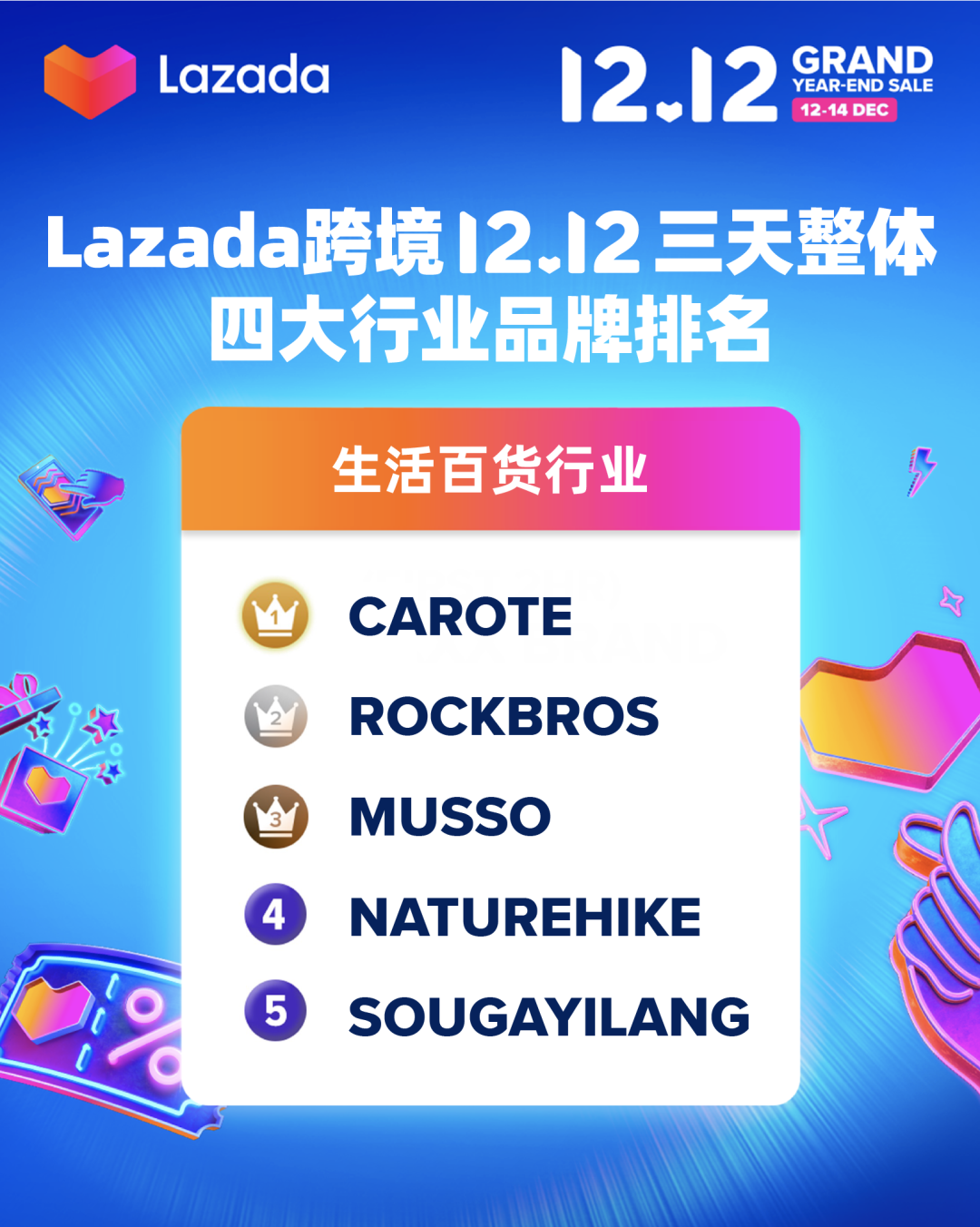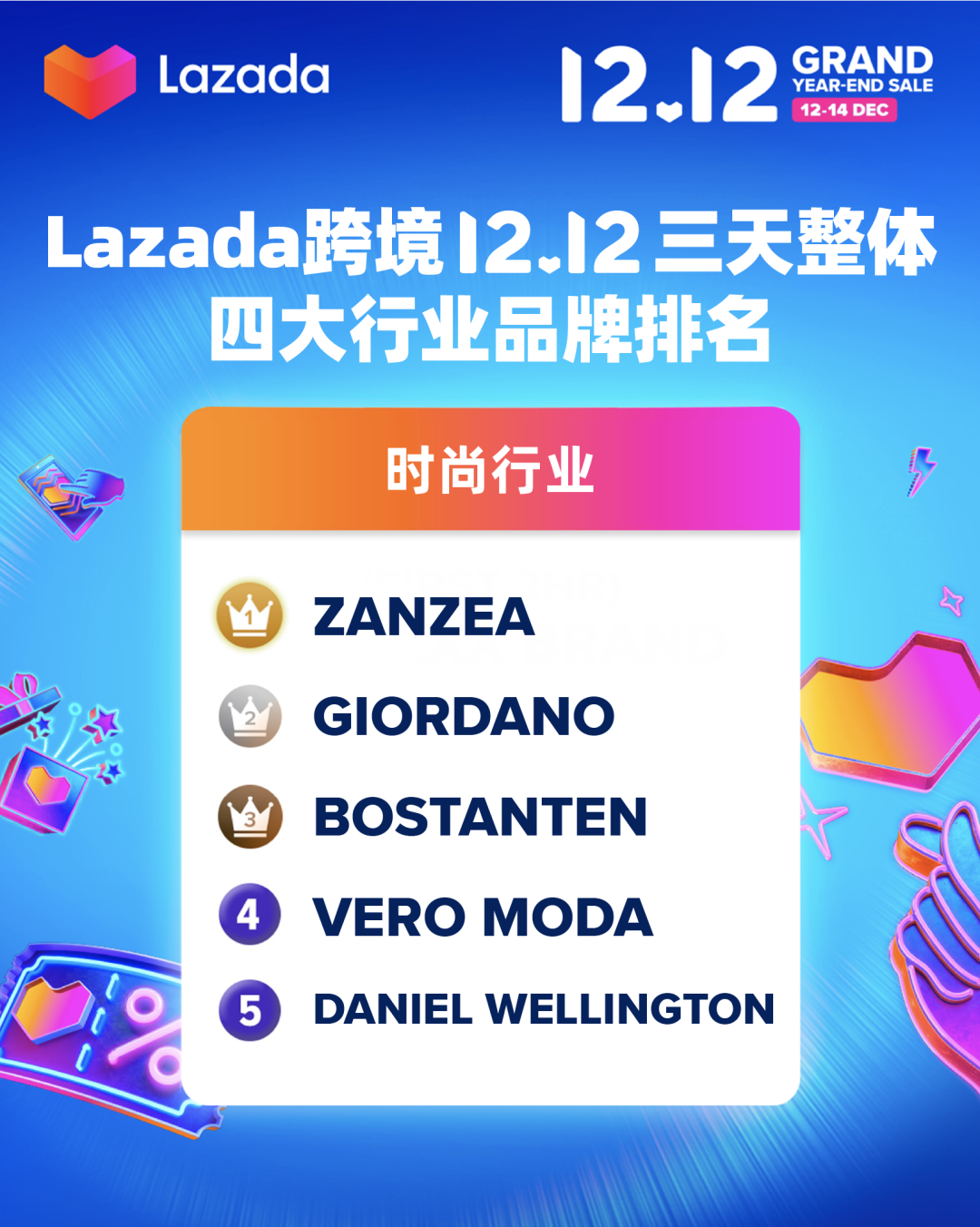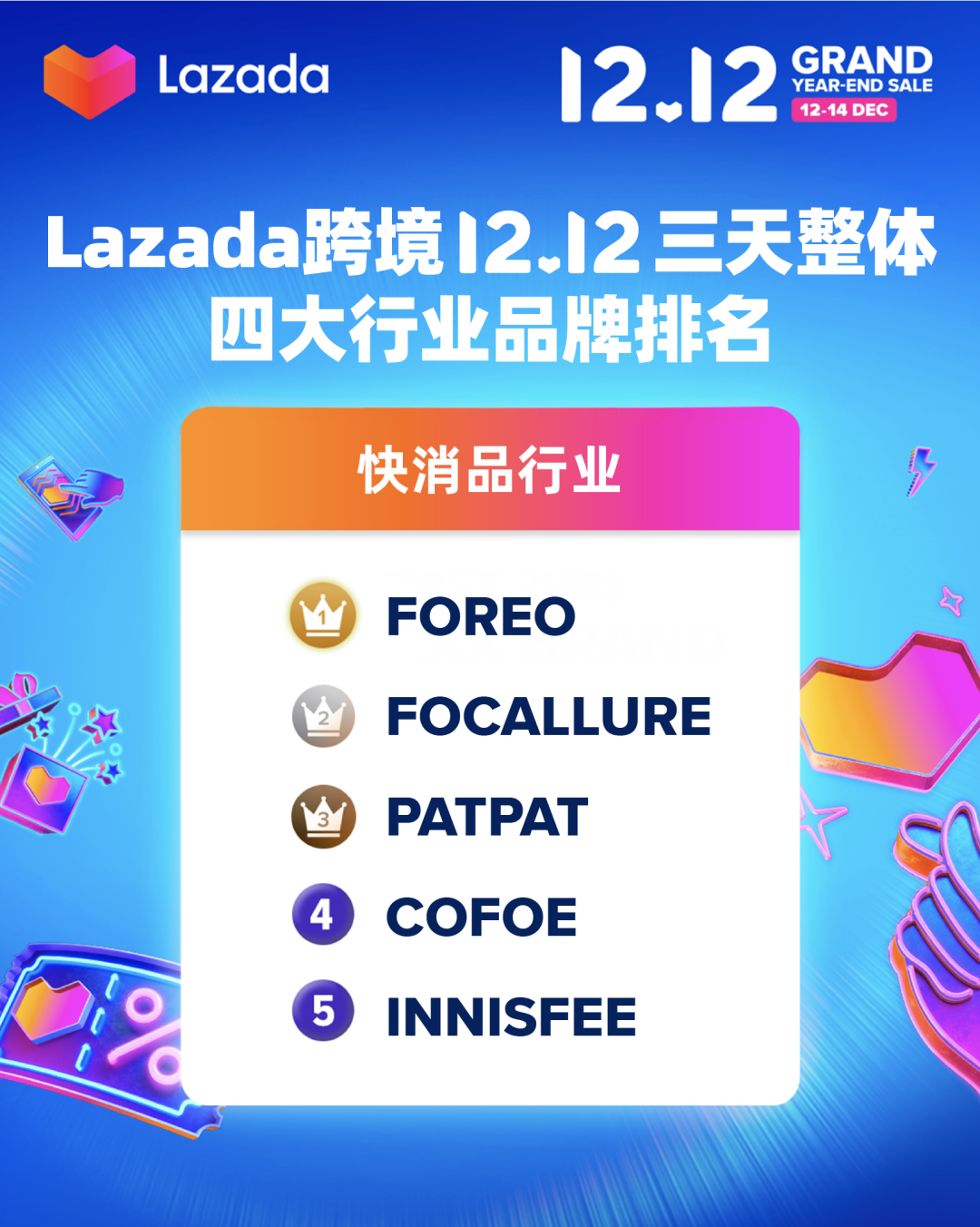 Data source 12.12 Three day cross-border brand ranking

Looking at trends from data and finding business opportunities from trends.After the easing of the epidemic in Southeast Asia, there have been new consumption trends among people.Lazada's cross-border battle report on December 12th has been freshly released. Merchants, please take notes and highlight the key points!



Data source 12.12 Three day cross-border brand data
2021 is about to turn over, and the achievements of the past year will become the starting point for the new year. In the future, more brands and industry merchants will join hands with us to make more high-quality domestic products sell well in Southeast Asia.When going to Southeast Asia, Lazada, Firing is the first choice!