How wild are the young people's consumption?You can find some answers in the Tmall Global shopping cart.
This year's Black Friday,More than 20,000 overseas brands and nearly 100 overseas retail stores are offering discounts at Tmall Global and overseas simultaneously, and a new wave of import consumption is welcome. The young people who are shopping around the world are leading new consumption trends: sleeping water, antique bags, bath oil, freeze-dried cat food, and skin care products with ingredients, becoming the representative categories.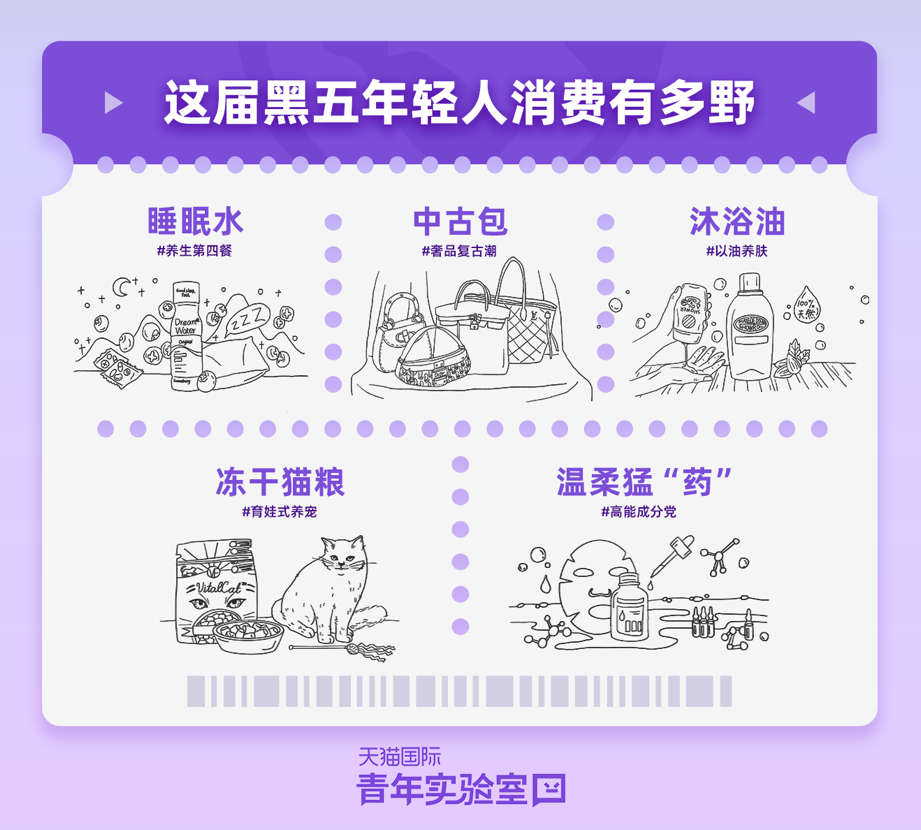 Necessary for contemporary migrant workersBesides "morning C and evening A", "the fourth health care meal" has gradually become the standard configuration.A cup of coffee in the morning(Coffee) refreshing, alcohol at night (Alcohol)relax,More dietary supplements, customized vitamins, and sleep aids in the middle and before going to bed"Sleep water". On Tmall Global, customized vitamins and new dosage healthcare products are welcomed by the new generation.
The circular economy became popular,"Mid ancient bag" has become the new favorite of fashion trend people. Since last year, Japanese Zhonggu stores have collectively settled in Tmall Global, and second-hand luxury goods have changed from double 1oneWhen the fire is dark, you can't go abroad"Cloud strolling" in the Japanese big dark roomRECLO、BRAND OFF、Brandear and other online and offline second-hand luxury stores have become a trend.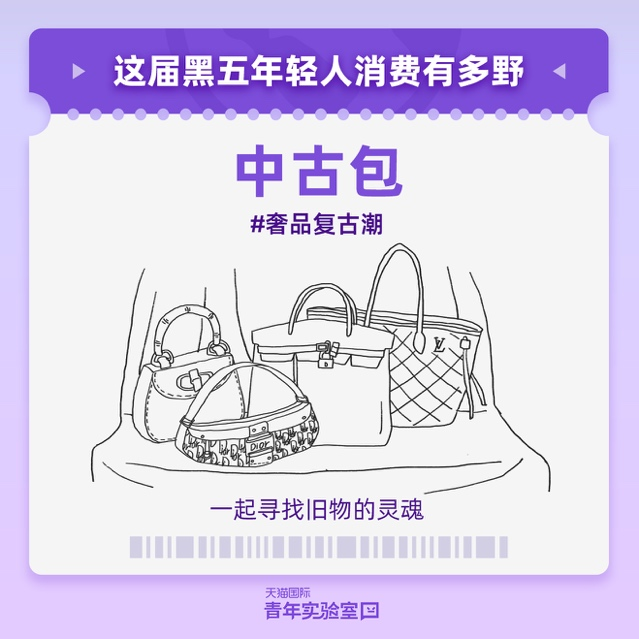 The bathroom of this generation of young people is comparable to the kitchen. After the sea salt scrub,"Bath oil"Jump into youthpeoplechaseseekA taste of life ritual, large overseas brands have been launched in Tmall Global"Nourishing skin with oil" is a new trend product.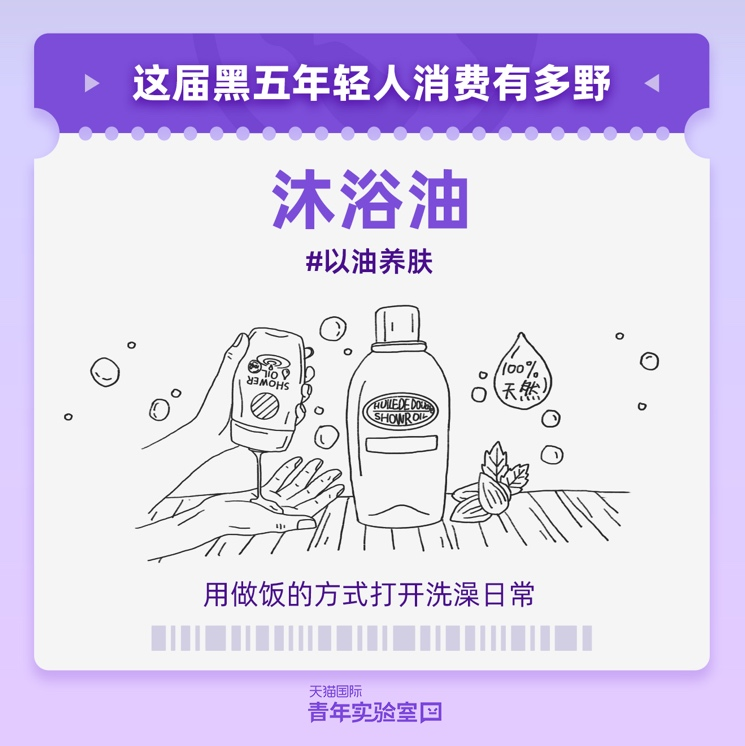 This year's snack industryThe "freeze-dried food" of position C was also noticed by the excrement removal officials, and the "freeze-dried cat food" had been arranged early. The sales of cake, beer, freeze-drying and other cat snacks increased by 1% year on year on the Black Friday77%At the same time, smart cat toilets and pet grooming are also popular.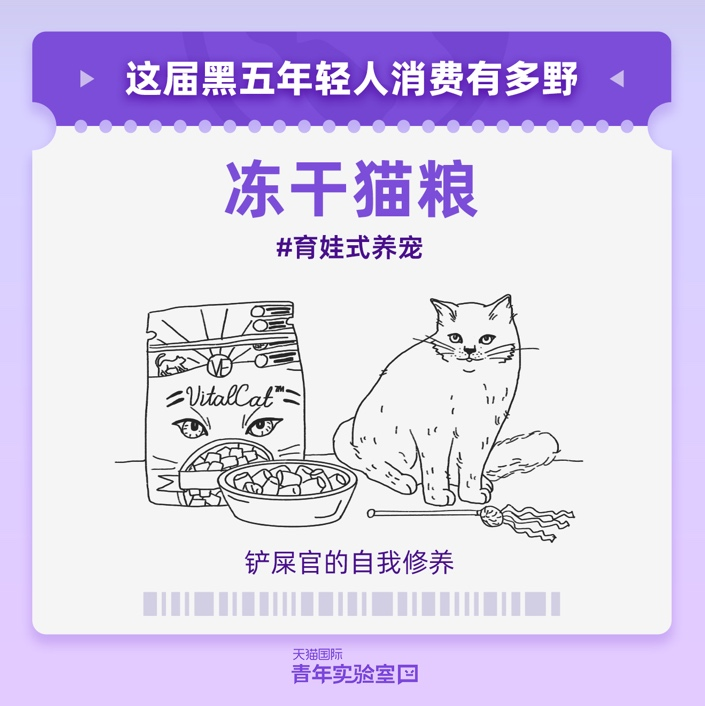 Beauty ingredients are comparable"Folk scientists", who put aside the appearance and marketing of products, went straight to the ingredient list and enthusiastically studied the formula and efficacy, are called"A gentle and powerful medicine"The functional skin care products have become a new track for overseas shopping. Tmall Global observed that retinol, A alcohol, hyaluronic acid, ceramide and other ingredients are the most popular.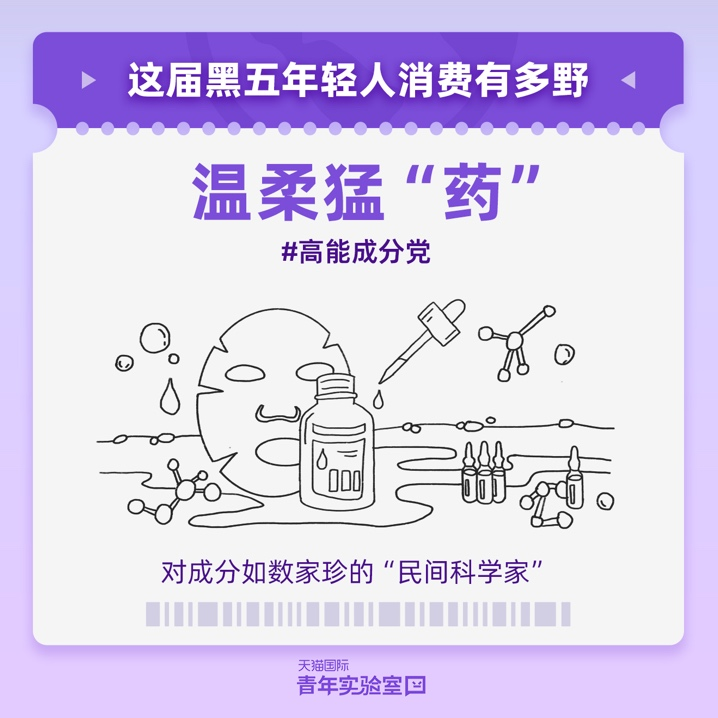 this year"Black Five", domestic cross-border e-commerce has become an important battlefield for overseas retail stores and import brands.The reason for the epidemic, coupled with the impact on the physical retail industry, accelerated overseas retail to embrace Chinese e-commerce; At the same time, with the accelerated improvement of domestic cross-border e-commerce in recent years, overseas shopping has become popular from a complex experience requiring tutorials.
Issued by iResearch《two021According to the White Paper on China's cross-border overseas shopping consumer industry in80% of users should go online at least once a month, of which 9fiveAfter00Then came the fastest growing import consumers. Tmall Global also became a gathering of young peopleone hundred millionThe preferred import consumption platform for consumers.