return goodsIt will not only bring hidden costs, but alsoCross border e-commerceIt often takes a while for sellers to realize that they areProduct returnAnd lost a lot of profits.
Although it can not be completely avoidedreturn goods, butEnterprises can track trends and analyze the latest market statistics,To be better prepared. Here is onesomeReduce productsreturn goodsAnd improving customer experiencemeasures。
ITransparent product returnspolicy
Blue Ocean Yiguan has learned that,If the customer is not sure what kind of product they are buying, the product is more likely to be returned;In addition,sellerThe customer should be fully informedofTerms of ServiceInformation for.
The seller wantsKeep without resending or refundingproductRights of,For example, if the product is obviously tampered with、Disassembly, etc.Therefore, it is necessary toThere should be a clear written return policy and let the customer know under what circumstancessellerReady to resend or refund.
One of the biggest challenges facing global e-commerce enterprises is to reduce the return rate of products.A well written copyreturn policy Will helpsellerIncrease online sales and reduce return rate.
2、 Include accurate product description
The more customers know about what they buy, the less likely they arestayAfter buying, I regret itreturn goods。
Therefore, the seller shouldEnsure thatProduct DescriptionProvide as much information as possible and clear and detailed product pictures in. But we should also consider further to let customersleave behindComments,guideShoppers discuss possiblecauseReturnedcommonQuestions, and letsellerDeepen understandingBuyerThe type of product information you want to know.
Product DescriptionshouldContains complete information about the product, which will enable customers to know exactly what they are orderingWhat does it look like?Products.If the information is incomplete,For example, clothing products may be returned by customers due to wrong size, color difference and other reasons.The product manual shall include product size, color and removable partslist(asfruithaveOf), and other technical specifications.
If possible, the user manual should also be included, so that it will not appearThe customer doesn't knowWhat is the product,And how to use it accuratelyproblem。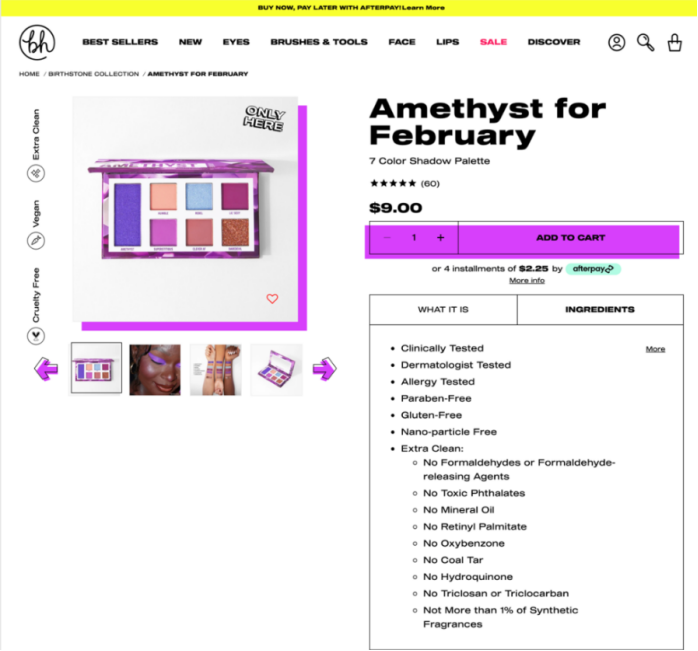 Generally,Beauty industryCompared with other industries,stayletcustomerInformedEverything was done very well. Due to the sensitivity and personalization of the product, consumers havecosmetologyProduct composition,And any potential health risks associated with itfollow。
IIIUse high-quality product images and videos
When shopping online,Consumers inBuy productsbefore,usuallyIt's impossible to touch the feelingProduct, so usepictureVisual effects to show brand quality become more important.
When consumers find products they are interested in, they will expect to see multiple high-resolution product images. These images should be taken from different angles, including close-up shots,ExhibitionEvery aspect of the product.
It is an effective strategy to include more than 3 to 5 pictures on the product page, which can promote moreThe buyer adds it to the shopping cart,Increasing the conversion rate will also reduceReturn rate。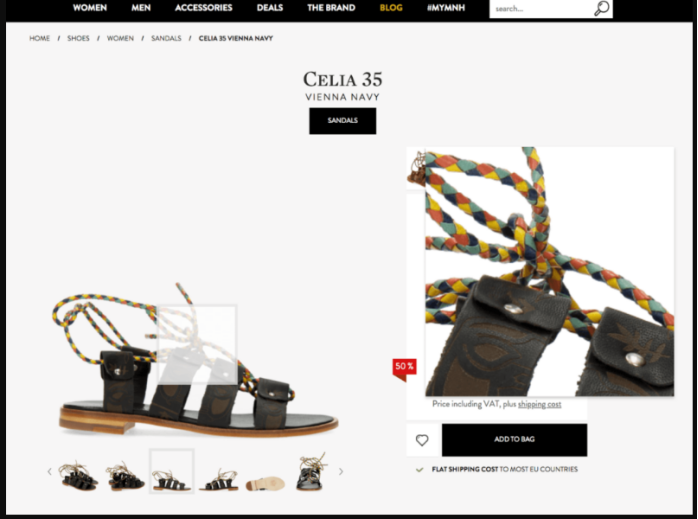 According to Blue Ocean Yiguan,further morebe going toAdd a product video. Of course, there are other options, such as 360 degree panoramic photos and AR/VRsimpleapplication。
But these technologies are widely adopted and used by consumersUser generated photos before acceptance(Especially Instagram)By displaying the products in real life, the eye-catching photographypictureAnd social validation(societyAgreed)Combine.
(Polly ZhangNew media of cross-border e-commerce - Blue Ocean Yiguan website domain news) connects with high-quality resources of cross-border e-commerce.Wal Mart, Coupang、Wayfair 、Mercado Libre and other platforms settled,Brand copywriting planning, network wide promotion, e-commerce training, incubation and other services, please contact us. No unauthorizedRewriting, reprinting, copying, clipping and editingIn whole or in part.