Amazon IPIInventory performance indicators are designed to set inventory performance standards for sellers on the platform. according toAmazonThe IPI score is calculatedAmazon SellerThe extent to which sales are driven by hoarding popular products and managing inventory.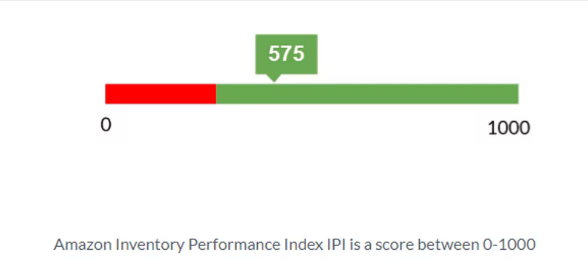 Blue Ocean Yiguan has learned that as aFBAThe more efficient the seller is in locating and storing popular products,IPIInventory performance indicatorsThe higher.
1、 What if Amazon's IPI index is too low?
AmazonIPIScores range from 0 to 1000. Sellers with scores above 500 usually have good business. Those who score below 450 usually need to solve selection or inventory management problems.
Although Amazon did not explain to the seller how they calculated the IPI score, the low inventory performance index score has several disadvantages. For example:
oneSellerIPIBelow the minimum threshold, Amazon may restrict sellers' access to warehouse storage.The minimum IPI threshold of the inventory performance control panel is 350 or 400, depending on the geographic location of each Amazon seller.
2.IPISellers with an index score of 500 or above can store their products in Amazon's FBA warehouse. Amazon can also provide unlimited storage space for standard size and oversize items.
In order to receive these benefits, the seller must maintain an IPI score of more than 500. At the same time, keep the IPI score above 500, and the seller will avoid limited storage for the rest of this year.
2、 Challenges in tracking IPI inventory performance indicators
Although most Amazon sellers believe that they can maintain a perfect IPI score, there are still many challenges to maintain high performance. According to Datahawk, there are three reasons why IPI scores are difficult to maintain, including:
oneAmazon only tells sellers the most important IPI index, not how to calculate the IPI score.
(1) Amazon uses a formula that only provides the most critical indicators to calculate the Seller performance score. For example, if the seller's sales decline, Amazon will deduct points regardless of the seller's performance in other areas. Therefore, it is difficult for sellers to know what specific actions should be taken to improve their scores.

(2) Lack of transparent calculation method
In addition, the seller does not know how Amazon calculates the IPI score. For example, there is not enough information to explain why one seller's score is low and another seller's score is high. Because Amazon cannot explain their scores, it is difficult for sellers to know what factors they need to pay attention to when measuring inventory performance.
twoAmazon's low IPI score leads to high storage costs.IPIThis increases the cost of Amazon FBA sellers, who have already paid a lot for logistics and warehouse services.
Amazon will give priority to sellers with high IPI indicators. As a result, those sellers with excellent ratings pay lower fees. Those sellers with high IPI index but difficult to maintain pay the highest price.
This cost is unfavorable for small enterprises, and it is difficult to afford.
3.IPIScores are not very useful outside Amazon, especially for multi-channel FBA sellers.
IPIScores are not very useful outside Amazon. FBA sellers selling on other platforms found that their scores were not comparable to those obtained on Amazon. The IPI score is incompatible with other e-commerce indicators, which makes it difficult for sellers to measure inventory performance and do not know what needs to be improved.
Amazon FBA sellers can join without selling on AmazonFulfillment By
Amazonproject Although it is more expensive to deliver goods to customers who shop on eBay, Wal Mart or other channels, it is still feasible.
IPIWill not reflect other websites'FBADemand for products. Therefore, the IPI score will limit the seller's understanding of the overall inventory of the enterprise. Blueocean Yiguan learned that, considering all these factors, it is obviously not easy to track IPI inventory performance indicators.
(Polly
Zhang's new media of cross-border e-commerce - Blue Ocean Yiguan. com egainnews) connects with high-quality resources of cross-border e-commerce.Wal Mart, Coupang、Wayfair、Mercado Libre and other platforms settled,Brand copywriting planning, network wide promotion, e-commerce training, incubation and other services, please contact us. No unauthorizedRewriting, reprinting, copying, clipping and editingIn whole or in part.