On December 3, Taobao Education"Business Trend Conference"Held in Guangzhou。 The core topic is——How does the enterpriseWith digital capabilities,Drive 「consumer」And「Goods"Two wheels bring new growth to business.
Previously, TmallIn September, it released a new strategy to become a D2C digital service platform. The "two wheel drive" business methodology was also publicized to foreign officials. Through methodology, Tmall is thinking with enterprises,How to achieve long-term customer loyalty and what is the next new product? With the help of the indicator system, enterprises can complete self diagnosis and find tools and solutions according to different business scenarios.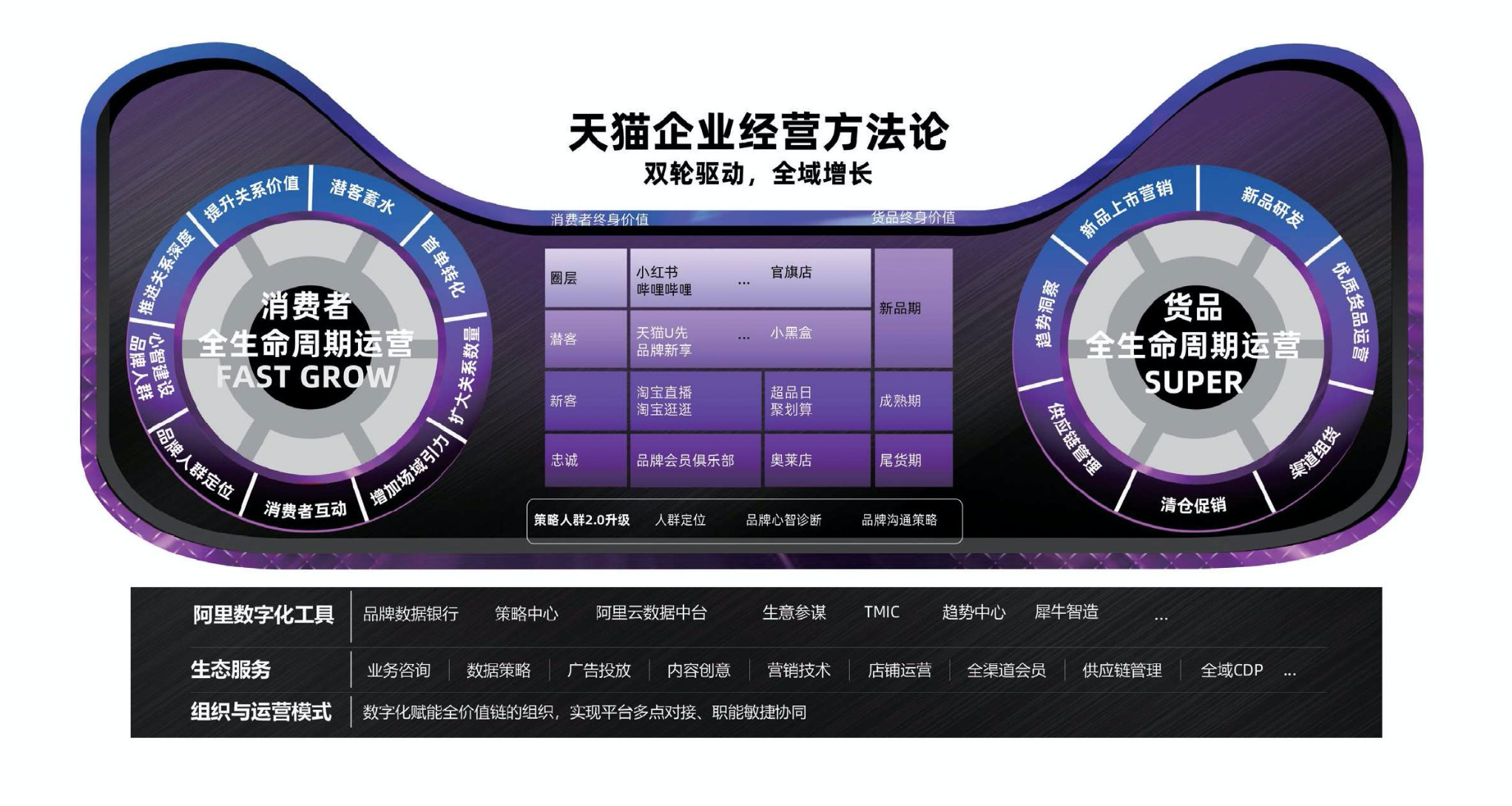 Data display,Last year920000 merchants applied to settle in Tmall, more than 20 brands have more than 10 million members in Tmall, and Taobao Tmall has brought trillions of business growth for brands and merchants for many years, which is the main position for business growth. According to the research report of Yiou Think Tank "Traffic Declining, Brand Rising", during the Double 11, the confidence index of businesses on various e-commerce platforms (the first choice for business)Platform) ranking, Tmall73.9% ranked first.Behind the choice are Tmall's ability to combine public and private domains, data insight, members' ability to reach precipitation and new product incubation……
When the Internet traffic dividendDecrement, the business world is moving towardscommodityanduserCompetition for。intensive and meticulous farming,Can bringglorious flowers in spring and solid fruits in autumnThe methodology is the "farming principle" of enterprise digital operation, and the platform infrastructure and product capacity become the soil and nutrients for brand growth. At the same time, in order to help enterprises and brands better embrace digitalization, Taobao Education launched Tmall compulsory courses, new brand special training camps, two wheel drive enterprise management courses and consulting solutions this year, so that businesses at different business stages can quickly adapt to changes, master the rules and seize opportunities.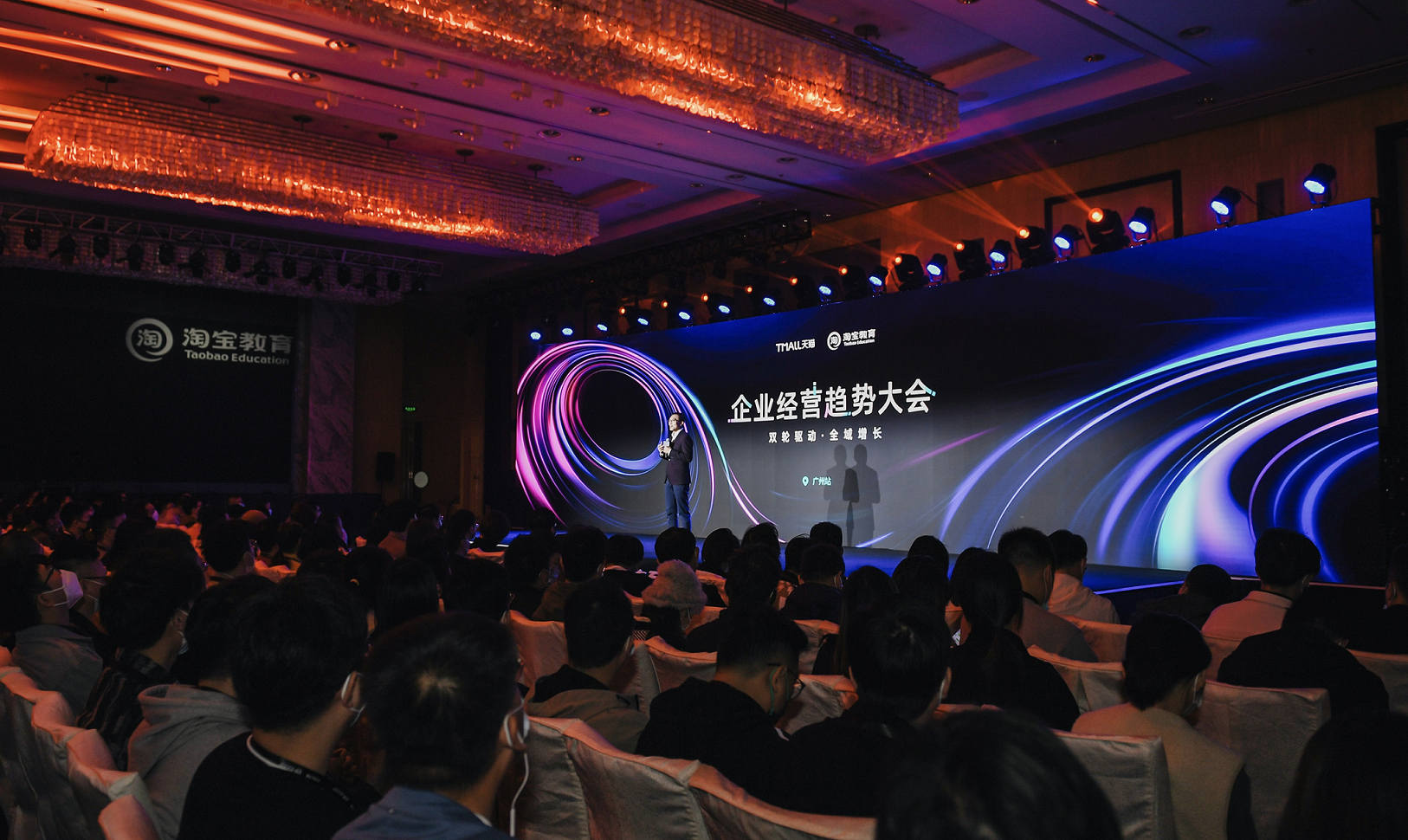 Note: On site of Taobao Education Enterprise Business Trend Conference
It is understood that this year, Tmall.com11 SharedThe turnover of 485 brands exceeded 100 million yuan。Huang Lei, Vice President of Alibaba Group and General Manager of Taobao Educationexpress,This year's course of Tmall's research and development on Tmall's business methodology is precisely based on the practical experience of these enterprise brands and service providers11 The precipitation summary of the growth method will help businesses better plan for next year and sow the future.