From top sellers to small and medium-sized sellers, groups of people are flocking to the fast lane of cross-border e-commerce. However, in this process, some have achieved great success in their careers, while others have struggled and have no choice but to leave. For successful individuals, the ones asked the most areHow to create a popular product on Amazon.
Yi'en.com interviewed Henan Aiyi Electronic Technology Co., LtdMr. Dong Jiaxing, co-founder of "Aoyi Electronics", combined his own experience and shared his experience in creating popular products on Amazon
45 days into the category, currently 5, sellers share their experience in quickly creating popular products
Aoyi Electronics was founded inIn 2018, we mainly sold products in categories such as indoor home furnishings and outdoor fitness, focusing on the European market. Although Aiyi Electronics has only been established for three years, it appears somewhat young in the face of Amazon's long-standing sales,But its development speed and ability to create popular models cannot be underestimated.
As ofIn November, this year, Aiyi Electronics has generated sales of around one billion yuan on Amazon, and all of this is closely related to its ability to successfully create popular models multiple times.
For sellers, the importance of successfully creating a popular model is self-evident, as it contributes huge profits to the store both in terms of traffic and sales. But many novice sellers are a bit at a loss, sayingWithout experience, I don't know which products can become popular, and the low price spiral has exacerbated the degree of fierce product competition.
Creating a blockbuster is a matter of thousands of people and faces, but there is only one side to success. Dong Jiaxing presents all her experiences on how many sellers want to learn how to quickly turn new products into explosive products.
stayIn August,Dong Jiaxing only used itIn 45 days, we have stabilized a product link to the current top 5 in the European website category. Based on the operational experience of this product,Dong Jiaxing shared the steps to create a popular model as follows:
1Conduct a one week market review to identify the current10 requiredDaily average order volume, an overall evaluation quantity of the marketandStar ratingThe defects in the product, optimizing the product based on the key points that consumers care about, and the core traffic words of the product.
2Using this information to createListing and image A+, breaking away from the inherent perspective of the market and achieving effective display of selling points.
3Conduct product testingfixed priceOnEnsuring sufficient profits for oneselfUnder certain circumstancesAt the same time, it is not too much or too low above the market price.
4Advertising settingsHere, the main focus is onManual advertisingMainly.
5productThe accumulation of comments,withThe invitation on the site is the main one, and it has been used for aboutReceived 4 reviews in 15 days.
6After receiving feedback, the order volume was ignited through large discount couponsBut sellers also needSeize the time,In the later stageTimely close large discount coupons.
7Through manual advertising,letStable traffic entry, during evaluationWith the support of A+and discount coupons, achieving a stable order issuance effect.With the help ofBD was used for about 45 days to increase the single dose while ensuring the conversion rate, and the effects of one LD and one BD were combined,takeThe link has stabilized to the current class5.
In addition to the successful appeal case, Dong Jiaxing also stated that in order to turn the product into an explosive product, these core key points need to be noted:The selected product must have sufficient market capacity; Don't run out of stock in the early stage of promotion, low profits are fine, as long as the product is stable; There is sufficient product evaluation to withstand external attacks.
On the issue of how to identify which products have become popular, Dong Jiaxing said that when a product has a clear consumer audienceThere is sufficient market capacity and profit margin, and at the same time, within the sales cycle of the product,If it will not be completely replaced by emerging products in 3-5 years, then it has a certain potential for popularity.
For sellers, the importance of creating a popular model is self-evident, but the fluctuating logistics costs, rising raw material prices, and soaring advertising costs also make many sellers headache.
How should sellers break through when costs rise and profits decline?
Amidst the continuous increase in logistics, raw material costs, and other costs this year, many buyers have been unable to bear it. Dong Jiaxing stated that Aiyi Electronics has also been affected,However, in the current period, the increase in logistics and raw material costs is an inevitable phenomenon. Taking the cost of air transportation as an example,The company has gone through a transition fromThe price of 20 yuan/kg has gradually increased to 60 to 70 yuan/kg, an increase of nearly four times.
In addition, Dong Jiaxing stated that changes in traffic are very normal,Everyone feels that the traffic has decreased, but in reality it is not obvious,We need to consider several aspects: there are more and more Amazon sellers, and the traffic allocated to each seller has decreased compared to before; The epidemic has led to a decline in the consumption capacity of overseas market economies; The development of multiple overseas online shopping platforms is dividing market traffic.
The difficulty of becoming an Amazon is constantly increasing, and the operational capabilities of sellers are also constantly improving, "said Dong Jiaxing. Compared to 2016,The increasing number of sellers, constantly improving platform rules, and increasing costs have only increased the difficulty of operation.But fundamentally, sellers only sell on Amazon, and this has never changed.
Due to rising costs, traffic being divided up, and the impact of this year's earthquake, many sellers are unwilling to continue Amazon's"Philanthropists" have been seeking to choose multi-channel layout to spread their own risks. Avionics is also actively opening up other sales channels. In addition to the Amazon and Wal Mart platforms that have already been deployed, the company is also preparing to expand to other potential platforms.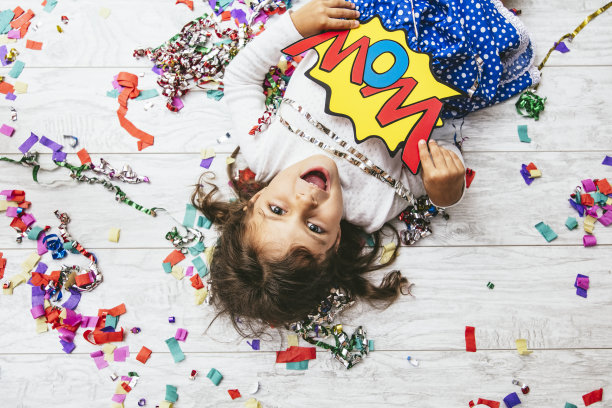 Dong Jiaxing expected the development of Wal Mart, sayingIf theAmazon is like a robust adult, so the online part of Wal Mart is still just a5. A 6-year-old child,In reality, Wal Mart's online development speed is not as fast as offline, but in the future, Wal Mart, as a local platform in the United States, has huge development potential.
aboutDong Jiaxing believes that sellers who expand multi-channel salesTo take on as much risk as possible, one should do as much as possible, recognize one's own position, and not blindly and aggressively invest,Should be down-to-earthSteady development.For example:If I were a pure white person,have100000 yuan for me to become an Amazon, my choice isprophaseJust take outthreeten thousandreachInvesting 50000 yuan in the cost and gradually developing like a snowball,prophaseI won't make a lot of money, but there's no problem with daily living expenses.
Entering a new channel, sellers need to clarify their positioning and provide space for free development of operations; Do not put eggs in one basket to improve risk control ability; Adjust yourself according to platform policies. Looking at problems from a long-term perspective and pursuing long-term stable development is the absolute principle.
stayOn December 13th, at the 2021 Central China Cross border E-commerce Seller Brand Sail Away Summit hosted by Yien Network, Dong Jiaxing will bring"How to create popular products through Amazon advertising"Exciting sharing with the theme, exploring from multiple perspectives such as drainage, traffic, and advertising layoutHow to create popular products through Amazon andProvide corresponding suggestions to peers and sellers based on one's own experience. You can clickRead the original text or scan the QR code below to register for this conference, and listen to Dong Jiaxing's sharing of dry goods on site.