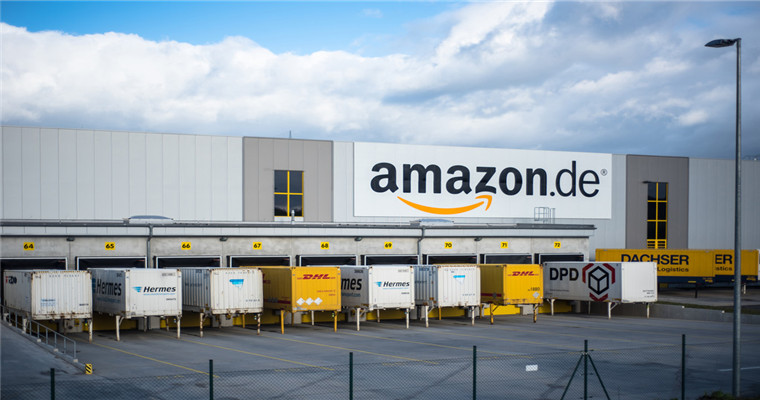 Amazon plans to build a new warehouse near Wal Mart headquarters
oneOn May 5, it was reported that an open document showed that Amazon planned to open a new warehouse in northwest Arkansas. It is reported that the warehouse is about 12 miles away from Wal Mart headquarters and will be positioned as the "last mile" delivery center. It is understood that on September 9 last year, Amazon's subsidiary company has obtained the permission of Arkansas Environmental Quality Department: "Amazon is allowed to operate the 'general warehousing and storage' facility at 315BS. Lincoln St., Lowell, Benton County."
Tencent reduces the equity of Sea Limited, the parent company of Shopee
oneOn September 5, Tencent announced yesterday that it was conducting a transaction to reduce its 14492751 Class A shares of Sea Limited, reducing Tencent's equity in Sea from 21.3% to 18.7%. Along with the proposed change in voting rights of shares, Tencent's voting rights in Sea are expected to be reduced to less than 10%.
Tencent plans to maintain the majority of its equity in Sea for a long time, and will continue to maintain the existing business cooperation relationship with Sea.
The revision of Dunhuang Online Seller's Management Rules for Violations took effect on January 11
oneOn May 5, it was reported that Dunhuang released a notice on the revision of the Rules Governing the Violation of Dunhuang Online Sellers yesterday. This revision of the rules will take effect on January 11, 2022. The notice shows that the platform has adjusted the punishment rules of the Dunhuang Online Seller's Violation Management Rules, aiming to improve the seller's management of the store's goods, promote the stock of goods, and reduce the violations caused by the failure to sell or the inconsistency between the stock place and the actual delivery place.
Alibaba International Station adjusts the shipping time effectiveness rules for online transaction orders during the Spring Festival
Alibaba International Station released an announcement yesterday to adjust the delivery timeliness rules for online transaction orders during the 2022 Spring Festival (January 23, 2022 February 15, 2022).
According to the announcement, if a successful buyer directly placed a credit guarantee order from 00:00:00-23:59:59 on January 23, 2022 to 23:59:59 on February 15, 2022, and the agreed delivery time of the order was 23:59:59 on February 23, 2022 or earlier, the seller must deliver the goods and deliver them to the logistics company for collection before 23:59:59 on February 23, 2022, The buyer can check the logistics status of the order on the order details page or in the logistics company's system (pickup, transit, delivery, signing, etc.).
Germany launched a broader antitrust investigation against Google, Amazon, Apple, etc
It is reported that the German anti-monopoly agency "Federal Cartel Office" (FCO) announced today that it has decided to conduct a broader anti-monopoly investigation on Google and its parent company Alphabet according to the authority granted by the latest anti-monopoly law.
The Federal Cartel Bureau said that the agency has been more intensively investigating Google's use of personal data and Google's news service "News Showcase". In addition, the Federal Cartel Bureau is also considering further cases involving Amazon, Apple and Facebook's parent company Meta.
Amazon launched a new inventory policy in France
Recently, Amazon launched a new policy in France. Any returned or redundant inventory stored in the French operation center will not be returned to the seller, and will be donated through the Amazon logistics donation plan. The seller cannot choose to return the goods, and Amazon is eligible to donate any obsolete or unsalable inventory.
eBayFootwear sellers should note that these products require additional charges
Recently, Bay announced that sellers engaged in the resale of sports shoes will have to pay a new fee from January 19, 2022. The new regulation will take effect on January 19. The platform will charge 8% of the "Final Value Fee" (final value fee), or 7% of the surcharge, for all sports shoes (men's and women's) that sell for $100 or more. Other charging methods, such as listing fees and listing upgrade fees, will not be changed.
Information source: www. china-asean. com, hugo. com, sina.com, etc
(New media of cross-border e-commerce - blue ocean Yiguan website domain news).Coupang、Wayfair、Mercado Libre and other platforms settled,Brand copywriting planning, network wide promotion, e-commerce training, incubation and other services, please contact us. No unauthorizedRewriting, reprinting, copying, clipping and editingIn whole or in part.