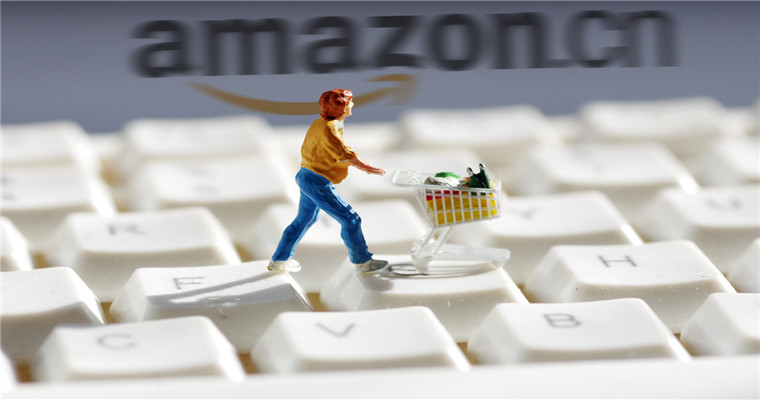 Selection is a big problem for Amazon sellers.
Now that the holiday season has passed, and the first quarter of the new year has entered, the sales begin to "fall back" and return to normal. The traffic is not as much as the holiday season, but most categories are selling well at this time. This is also a good time for sellers to find products that have sold throughout the year.
In particular, with the arrival of the New Year, some categories will stand out.
It is obvious that people often make a decision to start exercising in the New Year, either for the sake of health or to lose weight and keep fit. This is a sales opportunity for fitness equipment sellers.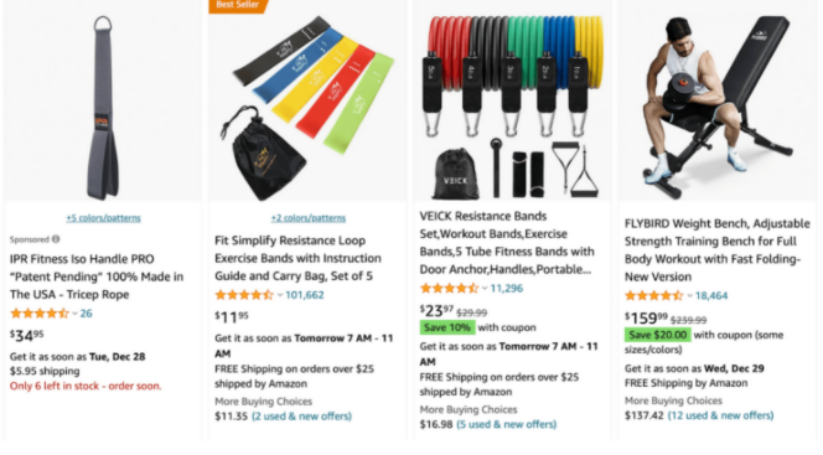 Blue Ocean Yiguan has learned that consumers may buy more fitness equipment through online channels.
According to Jungle Scout's latestConsumer Trend ReportCompared with physical stores, 104% of consumers prefer to purchase fitness equipment online.
Keyword Scout data also shows that in January, the keyword "exercise equipment" reached the peak of search, and other keywords related to fitness also showed the same trend.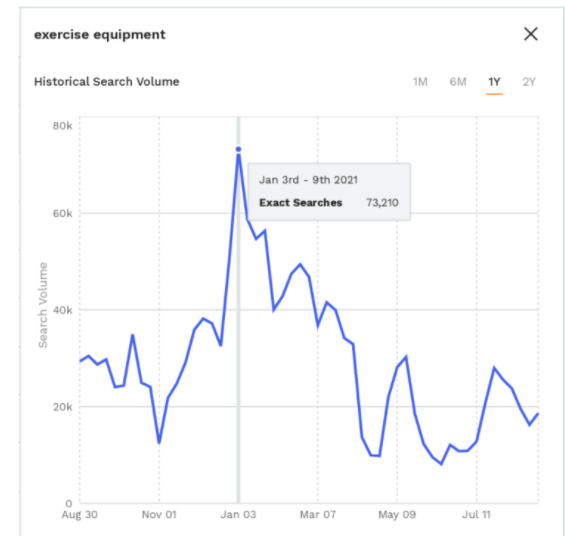 Obviously, in the peak holiday season and after the New Year, consumers actively search for fitness products.
However, the competition of Amazon fitness equipment is already quite fierce. If you want to do personal brand fitness products, you should jump out of the inherent thinking in terms of sales and marketing.
For example, if you can find popular sports and fitness products, go to the local discount stores to purchase discounted brand fitness equipment, and use the retail or arbitrage model, it is also a way. However, you should first scan the products with the Amazon Seller App to ensure that the sellers will not be restricted.
2. Fitness clothes and shoes
If the sales of clothes and shoes will not be restricted, nor will they be restricted by some mainstream clothing brands, it is suggested to try to sell fitness clothes and shoes.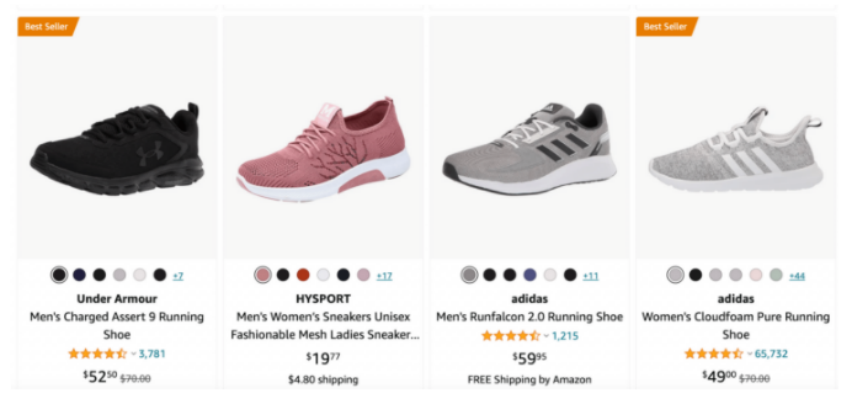 Under normal circumstances, consumers will also buy new fitness clothes when purchasing fitness equipment, wear them to the gym for running, or run directly outdoors.
Lanhaiyiguan learned that clothing and footwear are very suitable for retail arbitrage sellers, because there are few arbitrage sellers allowed to sell in these categories.
Of course, if you want to be your own personal brand, you can also use the power of the social media platform to build a brand. For example, a pair of tights that became popular in Tiktok before, because the product itself is unique enough and matched with new marketing strategies, the brand awareness can be quickly spread.
In the past 30 days, the search volume of "running reflective gear" has soared by 680%.

3. Super Bowl Party Decoration
For football fans, the "Super Bowl" in February is the most important day. At this time, they get together with their family and friends to watch football matches and win prizes. This is an opportunity for e-commerce sellers to make money.
At this time of the year, because people want to prepare for the upcoming Super Bowl, they often buy a large number of products that can be used at parties and parties from January, such as cups, napkins, balloons, decorative supplies, etc., as evidenced by the growth of search volume.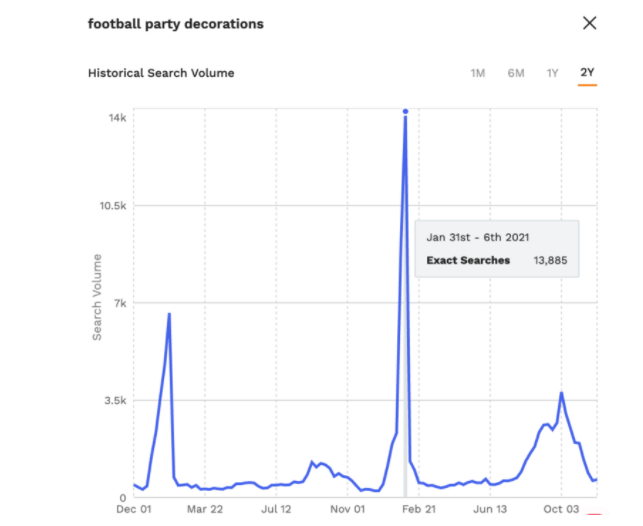 The search volume of the keyword "football party decorations" has increased by 113%.
Another strategy is that sellers can create bundles for related productsBundle sales, saving consumers a lot of things and helping to facilitate the ordering.
4. Seasonal products
The fourth quarter is indeed a holiday season, so it is a peak sales season. But for Amazon sellers, there are also two important sales festivals in the first quarter of each year. One is Valentine's Day, a festival for couples to celebrate, and the other is St. Patrick's Day, a party festival. Consumers do not hesitate to shop at this time.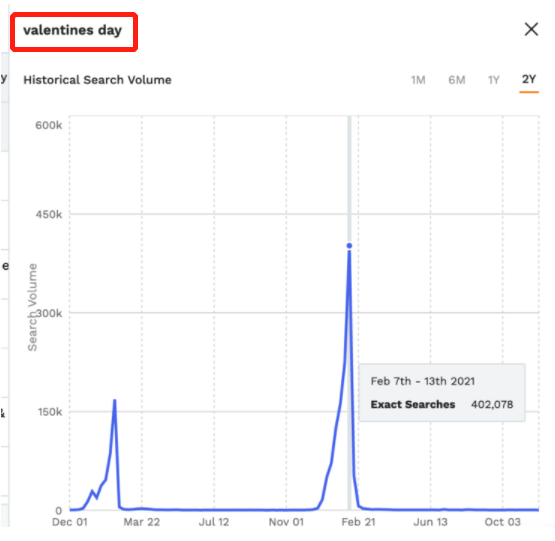 For experienced sellers, the sales of these two festivals are very profitable, because experienced sellers have a more accurate grasp of inventory demand and stock volume. Novice sellers may have too little stock, miss sales, or carelessly stock up too much, which will be overstocked after the festival.
Of course, in the first quarter of 2022, it is not only the above categories that are expected to sell well. It is recommended that sellers use some tools to select Q1 products, such as Zhuge's Keyword Scout, Opportunity Finder, and Product Database tools.
(New media of cross-border e-commerce - Domainnews Riley Huang)Coupang, Wayfair, Wal Mart, Mercado Libre and other platforms settled, brand copywriting planning, whole network promotion, e-commerce training and incubationPlease contact us for other services. No unauthorizedRewriting, reprinting, copying, clipping and editingIn whole or in part.