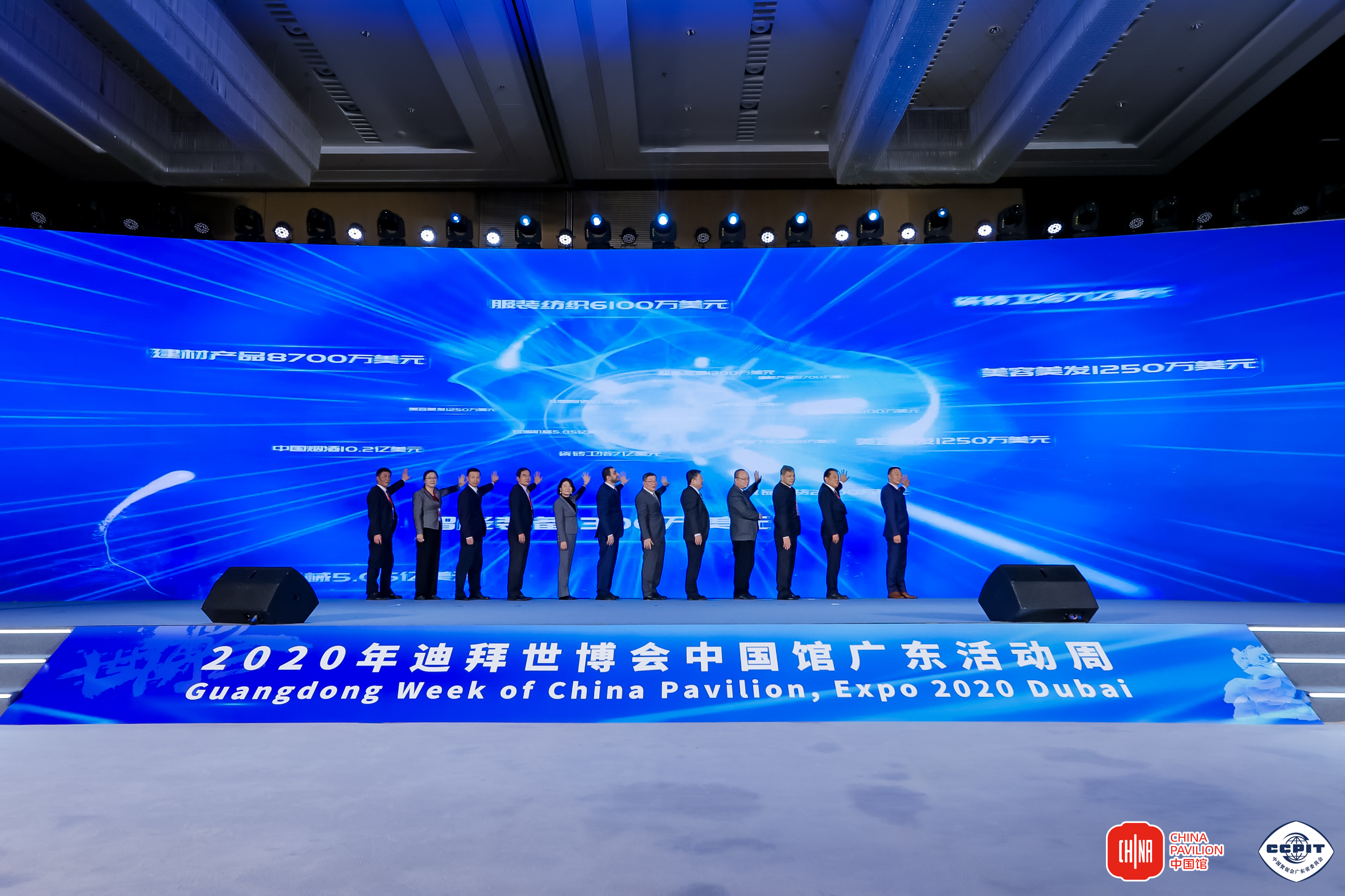 oneMonth 1oneDay,Series of Activities of Guangdong Week of China Pavilion at Dubai World Expo 2020UAE - Guangdong Boutique ExhibitionIt was successfully held in Guangzhou in the way of "cloud exhibition+global live broadcast". In order to make full use of the Dubai World Expo platform, help Guangdong enterprises expand their domestic and international markets, and accelerate their integration into the new development pattern of "double circulation", the host CCPIT Guangdong Council organized mobilization 300Many enterprises participated in the exhibition.
In this regard, relevant leaders of CCPIT Guangdong Council said,UAE - Guangdong Boutique ExhibitionThe successful holding of, further demonstrating the new image of Made in China,strengthenChina ArgentinaEconomic and trade information exchange, unleash the potential of cooperation,Promoting win-win development。 In the post epidemic era,UAE - Guangdong Boutique ExhibitionIt will build a more important platform for enterprises to carry out economic and trade cooperation, which is of great significance for promoting China Arab trade to a new level.
Considering the impact of the epidemic,exhibitionThrough online exhibition, online promotion, online discussion, non-contact supply and demand precise docking and other methods, Guangdong enterprises will be promotedTrade and investment exchanges with enterprises in countries and regions along the "the Belt and Road"。Han's Laser Technology Industry Group, Guangdong Sanhe Chemical Technology, Guangzhou Rongyu Intelligent Machinery, Shenzhen Gravitational Wave Link Technology, Dongguan Specter Laser Technology, Shenzhen Xiongtao Power Technology, Guangzhou Renault Biotechnology, Hongbao Technology, Mobii Antenna Technology, Guangdong Dongling Power Technology, Nilu Technology, Indre, Lechao Electromechanical, Sure Electronics, Binghan Information Technology, Junhui Biotechnology, Shantou Shente P&G, Smart Clothes ChainGuangdong star enterprises showed their hard core technology strength in the field of smart manufacturing and smart electronics to customers all over the world. Some enterprise representatives said that,Chinese enterprises have strong manufacturingCapability and sound supply chain, viaInternet and cross-border e-commerceMature market channels such as platforms can easily go global.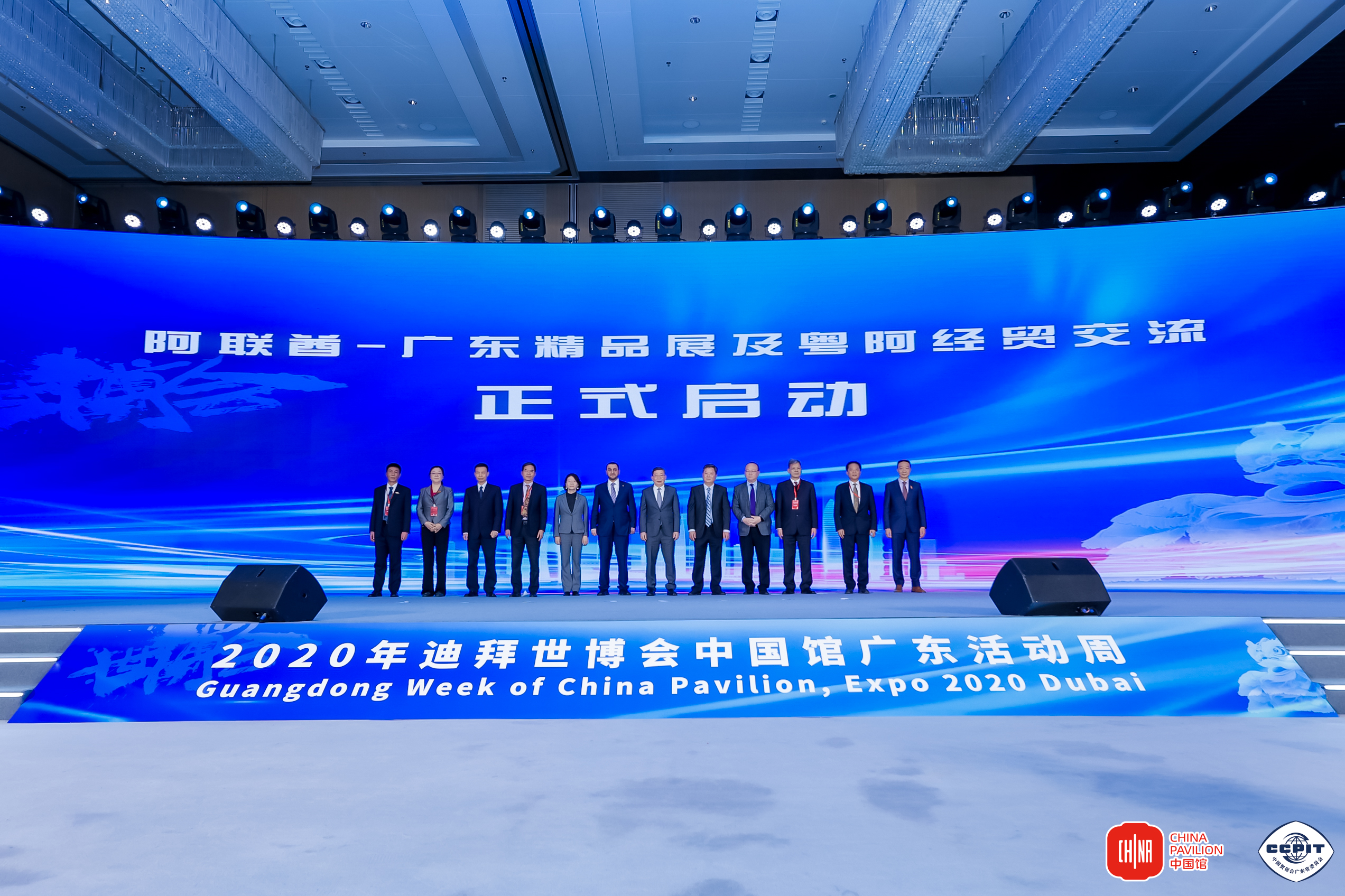 It is worth mentioning that,this"United Arab Emirates-GuangdongBoutique Exhibition"Through PC terminal, mobile terminal, "China Pavilion of Dubai World Expo 2020, GuangdongactivityThe "Week" applet was presented and promoted synchronously, striving to bring more brand exposure and customer resources to exhibitors.According to relevant peopleWill beExhibitorsEnterprise creation comes from 40manyOpportunities for production and marketing cooperation, supply and demand connection, information exchange and business negotiation between enterprises in countries.andDubai Chamber of Commerce and Industry、UAE Guangdong Chamber of CommerceWith the active participation ofHelp enterprises understand local industrial structure, OnExpand local market,Development partners.
China and the United Arab Emirates are natural partners in jointly building the "the Belt and Road", and the potential of economic and trade cooperationhugeAnd has broad prospects. According to statistics, more than 4000 Chinese enterprises have invested in the United Arab Emirates. The United Arab Emirates has become China's largest export destination and second largest trading partner in the Arab region. Major bilateral economic and trade cooperation projects have been steadily promoted. In the first half of 2021, the bilateral trade volume between China and Argentina has a strong growth momentum, with a year-on-year growth of 43.6%, reaching US $31.3 billion. (Source:CCPIT Guangdong Council)
Welcome to the Dubai World Expo Guangdong Week
Or visit www.itoegd.com