onetwomonthOn the 9th,Tmall Taobao OverseasAndGuangdong Industrial Design CityreachThe "Shunde New Intelligent Manufacturing Industry" cross-border e-commerce cooperation plan will be jointly launched in the first batch00Home design oriented enterprise, creating superone000A new domestic product that meets the needs of overseas markets and is sold overseas through Taobao and Tmall platforms.
On that day,Tmall Taobao Overseas (Shunde) Innovation Design CenterOfficially landed in Guangdong. The center will be based on insights into overseas market trends, collaborate with designers to develop new products, build a global selection platform for new products, and use innovative marketing methods such as live streaming to help new products explore overseas markets.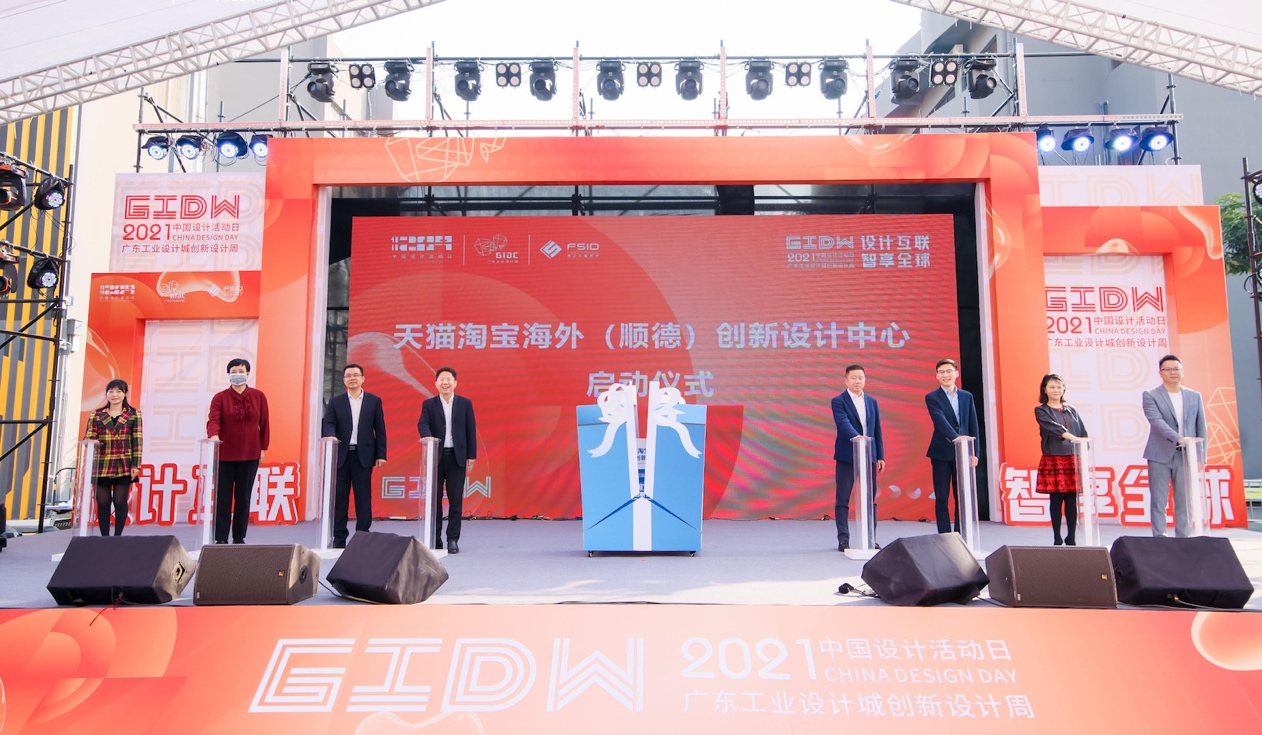 (Tmall Taobao Overseas Shunde Innovative DesignCenter establishment)
This is the first digital supply chain cooperation project launched by Tmall Taobao overseas around 'industrial design+cross-border e-commerce'. "Wang Haoyang, Vice President of Alibaba's B2C retail business group, said that the accelerated upgrading of traditional manufacturing industry and deep integration with cross-border e-commerce will promoteShunde Zhizao is better positioned to go global.
Actually, this cooperation is also in GuangdongdevelopPilot of "Industrial Cluster+Cross border E-commerce"Further integrate upstream and downstream resources in the global supply chainOne of the developments.
Cross border e-commerce has become a new driving force for the development of Guangdong's foreign trade.onetwomonthOn the 2nd, Guangdong launched ten policy measures to promote the high-quality development of cross-border e-commerce.According to data from the Guangdong Provincial Department of Commerce,From 2016 to 2020, the import and export volume of cross-border e-commerce in Guangdong increased from 22.8 billion yuan to 172.6 billion yuan, with an average annual growth rate of 65.9%, ranking first in the country for seven consecutive years. At present, 13 cities in Guangdong have been approved to establish comprehensive cross-border e-commerce pilot zones, ranking first in the country in terms of quantity.
Since the beginning of this year, there have been supermarkets in Foshan, Guangdong30000 enterprises have sold their domestic products to various parts of the world through Taobao and Tmall, with export orders increasing by 70% simultaneously. Except for things likeMidea, Hisense, Galanz, and a group of leading home appliance companies going overseas,More new intelligent and newly designed domestic export brands are emerging.
The Shunde Small Home Appliance Industry Belt is also part of this year's Tmall DoubleoneoneDomestic products are popular for overseas sales, with double-digit year-on-year growth in sales.Customized portable washing machine and multifunctional breakfast machine for small unitsCapsule electric toothbrushIntelligent small appliances continue to be popular overseas.
In the past, it was popular to search for foreign goods at home and abroad. Nowadays, overseas consumers have become accustomed to itReverse overseas shopping. At present, domestic products can be sold to more than 200 countries and regions worldwide through Tmall and Taobao. The platform has established local operation sites in 7 Chinese inhabited areas such as Singapore, Malaysia, Canada, and Australia, and continues to upgrade its strategy and services to help domestic products go abroad more easily and conveniently.