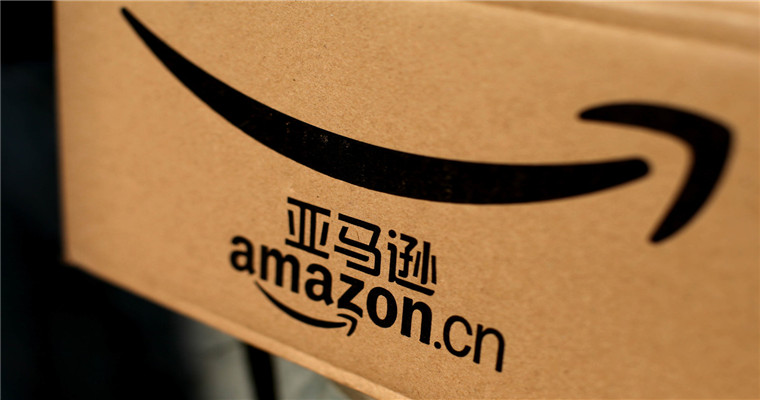 Recently,AmazonThe US station announced that SAFE-T policy was introduced for CSBA orders.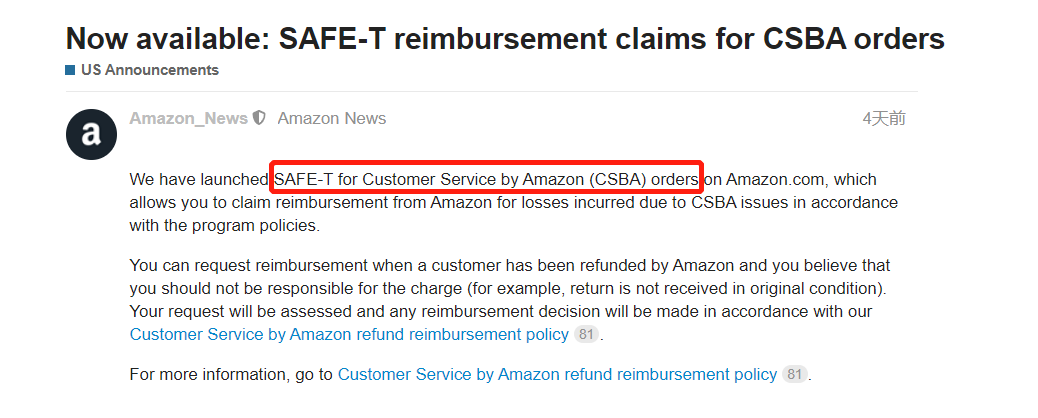 CSBA order refers to the order using "Amazon Customer Service", and SAFE-T policy refers to that when the seller thinks the buyer's reason for returning goods is inappropriate and the returned goods are damaged, it canInitiate SAFE-T claimTo a certain extent, it can prevent consumers from returning goods maliciously and cheating sellers.
To put it simply,Orders that use "Amazon Customer Service" on the US station are now eligible to apply for Safe-T claims from Amazon, as long as the situation complies with the Safe-T policy.
Amazon also explained in the announcement that when a consumer applies for a refund and Amazon completes the refund operation, if the seller thinks that he should not bear this additional expense, such as the return received is different from the original one, he can apply for compensation. Amazon will accept the seller's application and make a decision on whether to compensate and how much to compensate according to its CSBA refund compensation policy.
Does Amazon's new rules really benefit sellers?
Some sellers worry that Amazon will be too "consumer centric" when processing consumer refund applications. To put it bluntly, consumers will agree to refund once they apply for a refund, and they will not judge whether the refund reason is reasonable, leading to sellers being forced to lose.
Some sellers said that Amazon just said that if the returned goods were inconsistent with the originally sent goods, it would "probably" compensate and refund them to the seller. Everything was uncertain. In many cases, the complaints were denied. No matter how much evidence the seller submitted, it seemed that Amazon was more on the side of consumers.
Moreover, the amount of compensation paid by Amazon is often very small.
The seller reported that a $60 order was claimed by Safe-T and only $3.99 was paid. The buyer's reason for returning the goods was that "other sellers can provide cheaper prices". This has nothing to do with the quality of the goods. The returned goods have been opened and used, the original packaging box has been removed, and there are stains on the goods.
There are also sellers who can only claim a few cents each time they receive a damaged return and launch a Safe-T claim, which is not enough to pay the return freight.
Blue Ocean Yiguan learned from the feedback of many sellers that it is actually facingConsumer fraudMany sellers are helpless, and some even think thatAmazon "caused" or "contributed" to this trend。
For example, although Amazon stipulates that sleeping bags cannot be returned, consumers will still agree to return them when they apply for return, and refund them to the other party.
In a word, the previous Safe-T compensation policy has been criticized by many sellers. Many sellers sincerely hope that the Safe-T policy for CSBA orders can support more sellers.
(New media of cross-border e-commerce - Domainnews Riley Huang)Coupang, Wayfair, Wal Mart, Mercado Libre and other platforms settled, brand copywriting planning, whole network promotion, e-commerce training and incubationPlease contact us for other services. No unauthorizedRewriting, reprinting, copying, clipping and editingIn whole or in part.