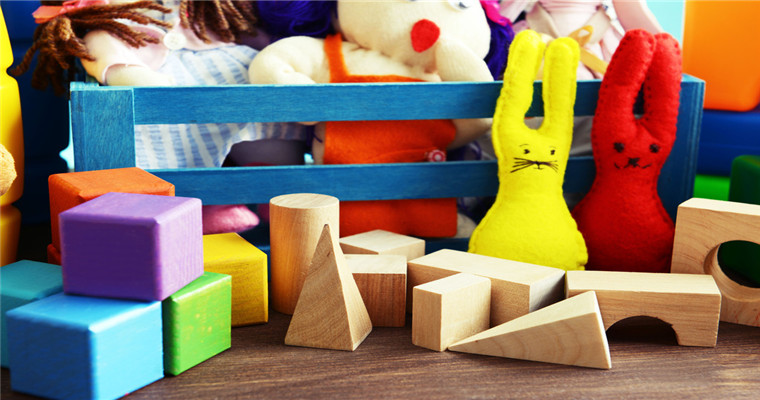 According to a report by Technavio, a global technology research and consulting company, from 2020 to 2025,Toys and gamesThe market will grow by 50.73 billion dollars,North AmericaThe highest growth rate, mainly includingU.S.A、MexicoandCanadaEtc.
Blue Ocean Yiguan has learned that,The increase of the middle class population and their personal disposable income will promoteToys and gamesMarket growth.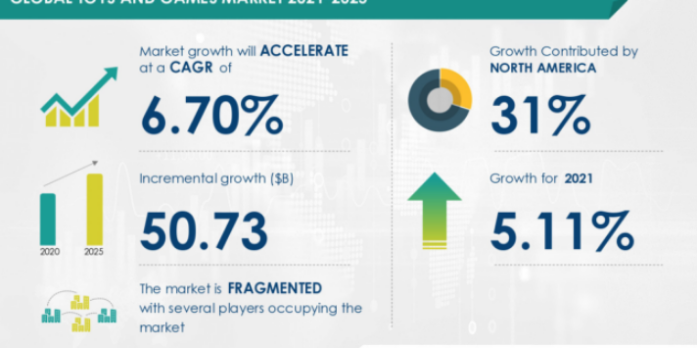 I31% growth of toy market comes from North America
During the forecast period, 31% of the toy and game market growth will come fromNorth America。 USA, Mexico andCanadaIt is a major market for toys and games in North America. The market growth in this region is relatively slow, inferior to that in Europe, Asia Pacific and MEA (Middle East and Africa).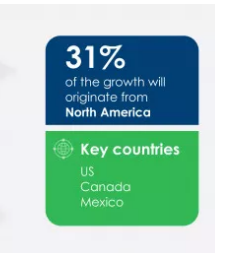 At the same time, the increase in demand for high-end toys, the improvement of consumer spending power, and the presence of several well-known suppliers will promote the growth of the North American toy and game market in the forecast period.
IIKey developments
1. Driving force
The key factors driving the growth of toy and game markets are the increase of personal disposable income and the growth of the middle class population. Higher disposable income will increase consumers' purchasing power.
In recent years, due to the rapid urbanization process and the improvement of purchasing power, people's lifestyles in developed countries and emerging countries such as Russia, China and India have undergone tremendous changes. This has led to an increase in demand for branded toys and games, allowing platform suppliers to earn higher revenues.
2. Challenges
The main challenges facing toy and game sellers include seasonal demand, the short life span of goods and collectibles. Effective product management is crucial for toy and game sellers, such as purchasing goods according to demand forecast.
The demand for products is not fixed. Because market demand is vulnerable to changes in consumer demand, toy and game sellers may often need to extend or cancel the entire product category or production line. At the same time, the quality of toys provided by different suppliers is uneven. Therefore, procurement will become very challenging.
3、 Major toy and game market suppliers
According to the report of Technavio, the main toy and game market suppliers include:
1.Atlas Games
2.Clementoni Spa
3.Franckh-Kosmos Verlags-GmbH and Co. KG
4. Hasbro Inc. (Hasbro)
5. LEGO System AS
6. Mattel Inc
7.Ravensburger AG
8.The Goliath Games LLC
9.TOMY Co. Ltd.
10.VTech Holdings Ltd.
In addition, with the increase of disposable income, the number of well-known suppliers providing innovative toys has increased, and consumers are buyingAdvanced activity and ride on toyThe consumption capacity of. According to Blue Ocean Yiguan, this has promoted the growth of toy and game markets.
(Polly ZhangNew media of cross-border e-commerce - Blue Ocean Yiguan website domain news) connects with high-quality resources of cross-border e-commerce.Wal Mart, Coupang、Wayfair 、Mercado Libre and other platforms settled,Brand copywriting planning, network wide promotion, e-commerce training, incubation and other services, please contact us. No unauthorizedRewriting, reprinting, copying, clipping and editingIn whole or in part.