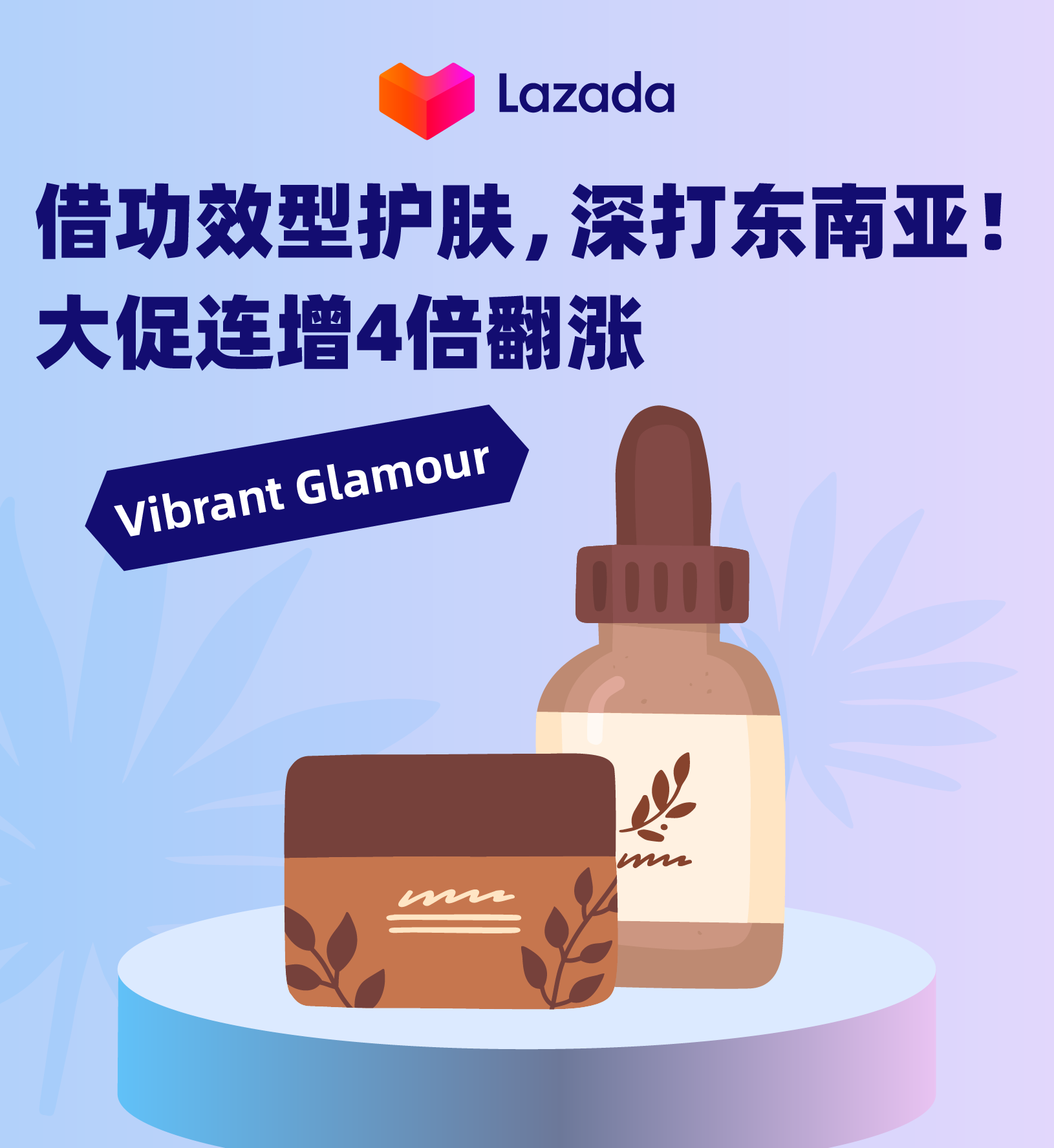 1.5 times, 2 times, 4 times... This is a significant increase in cross-border sales compared to 9.9 for VIBRANT GLAMOUR, a domestic brand specializing in plant science skincare.
Multi platform layout, adding new tracks, bettingLazada's functional skincare sub category is a typical example of cross-border skincare brands, but it is only a common epitome of the spectacle of domestic products going to Southeast Asia. New track, explosive growth, high growth,Hot demand in the Southeast Asian beauty and skincare market, usingVIBRANT GLAMOURThis brand example is transmitted to the entire domestic product circle.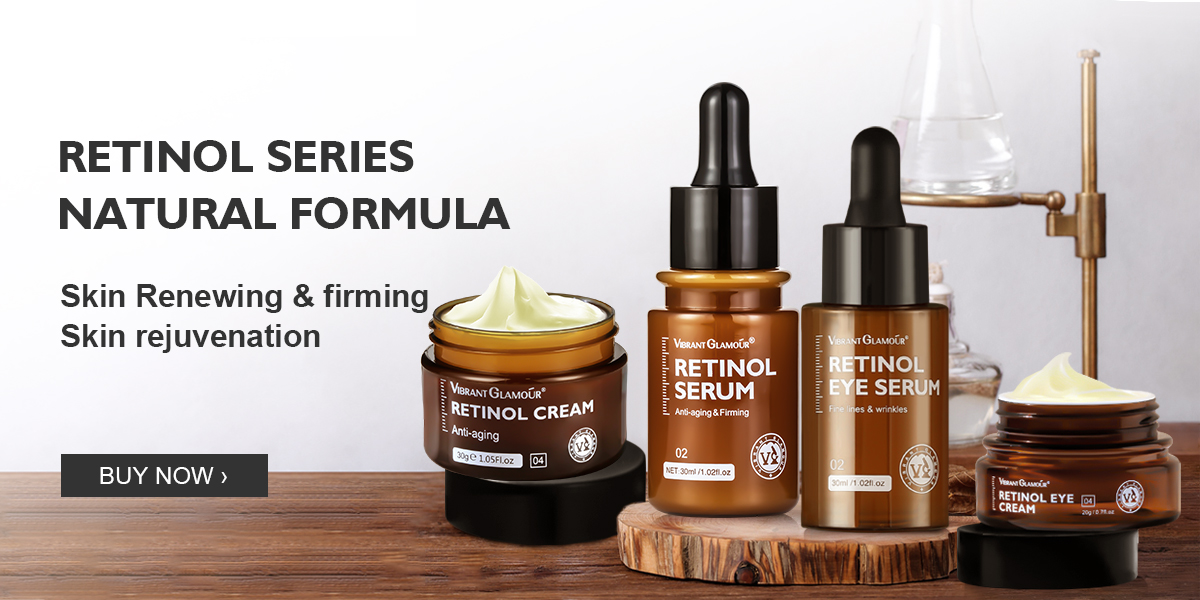 Product poster
It is no coincidence that plant-based skincare can be accepted and paid for by market consumers.The brand's precise appearance in the market isThe real reason why VIBRANT GLAMOUR continues to experience multiple rounds of sales boom. In this regard, this article will explore the following three viewpoints from multiple perspectives, analyzing the innovation behind its reputation as a "cross-border skincare expert" and Lazada "Focus Seller":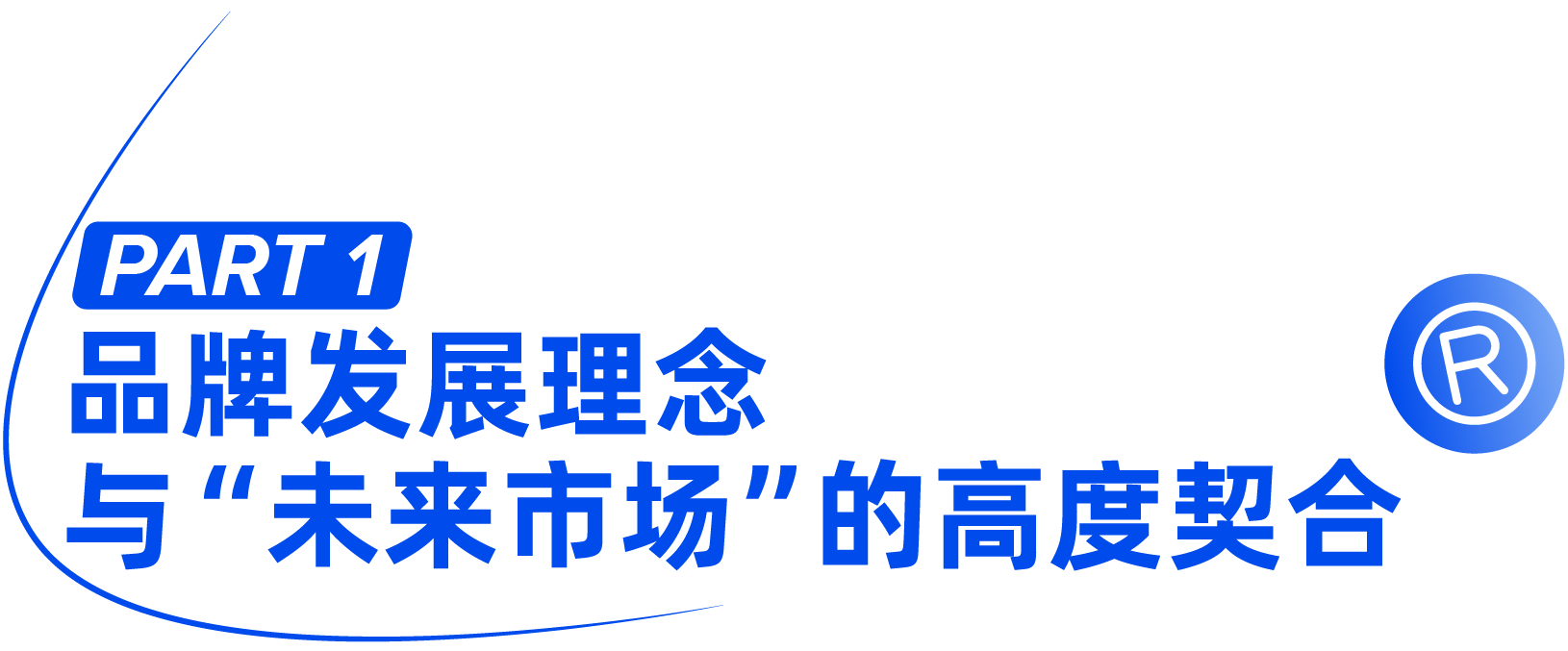 Raise doubts in the editorWhy add the Southeast Asian marketIn fact, brand founder Zhou Zijie asked himself the same question two years ago. When he had the answer in his heart, he made a choice through practical actions.

VIBRANT GLAMOUR means vitality, beauty, and purity, committed to Let it be pure, bringing the skin back to its original state and making beauty more pure. The brand was founded in 2018 with the aim of expanding global markets through cross-border e-commerce platforms.At the end of 2019, after witnessing and experiencing the fierce competition in the domestic beauty market, the idea of multi platform and multi-channel layout began to sprout in the founder's heart.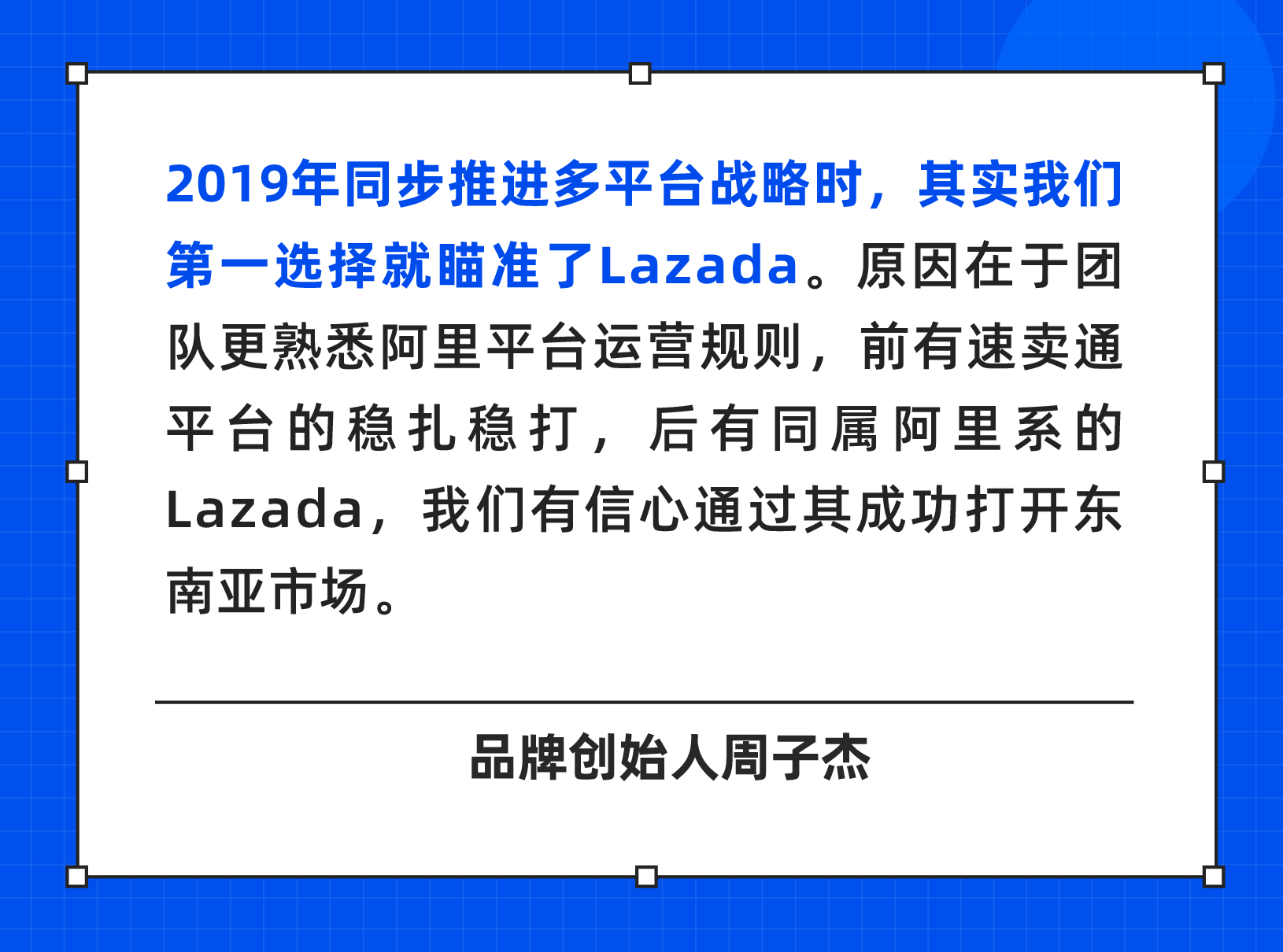 Firstly, with up toConsistent with the population resources of 600 million people, foreign trade policy dividends, and complete cross-border logistics infrastructure, Southeast Asia has been listed as a key "future market" for the global cosmetics industry in a report by Yingminte, occupying a pivotal market position;Secondly, there is a high demand for plant-based skincare products in the Southeast Asian market, and skin problems such as acne and pores are generally more prominent under tropical climate conditions. Plant-based health skincare products are very suitable for national conditions and consumer preferences; Furthermore, domestic beauty brands are gradually tearing apart by continuously improving their supply chain and quality controlThe label of "Pingti", combined with the dual promotion of high-quality and cost-effective products, provides more exposure opportunities for domestic brands.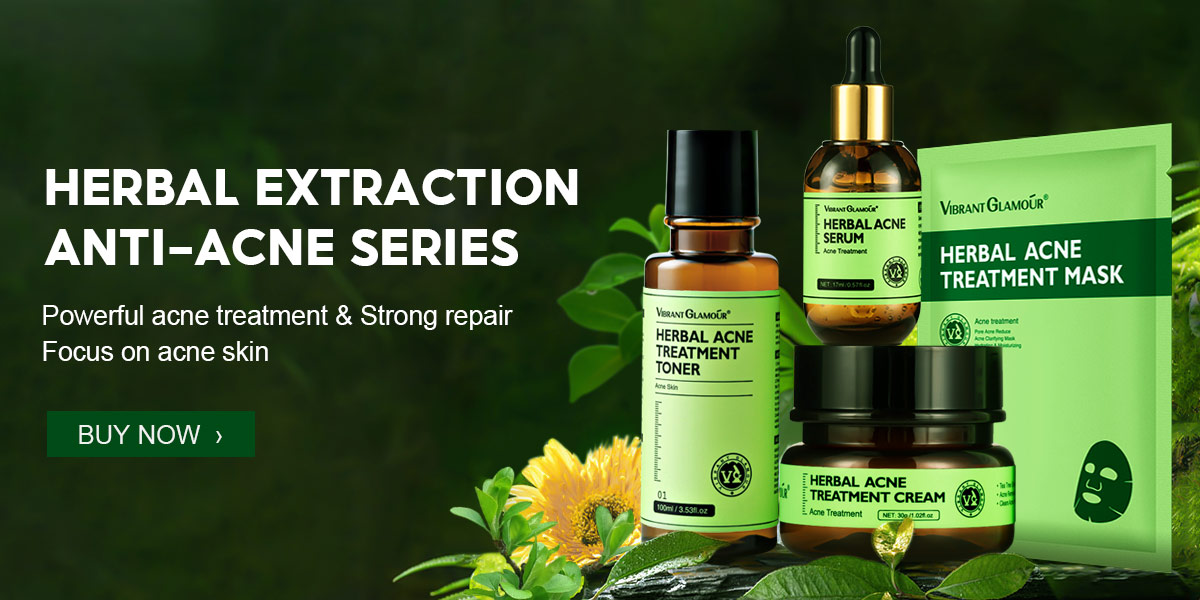 Product poster
Zhou Zijie pointed out that in the past two years, Chinese brands have embarked on the path of brand expansion. On the one hand, the promotion of the epidemic has made many people see the booming business opportunities in overseas markets;On the other hand, the strong recovery of China's supply chainAccelerated the development speed of trade technology, made foreign consumers feel the power of Chinese technology, and made them truly fall in love with Made in China after using products.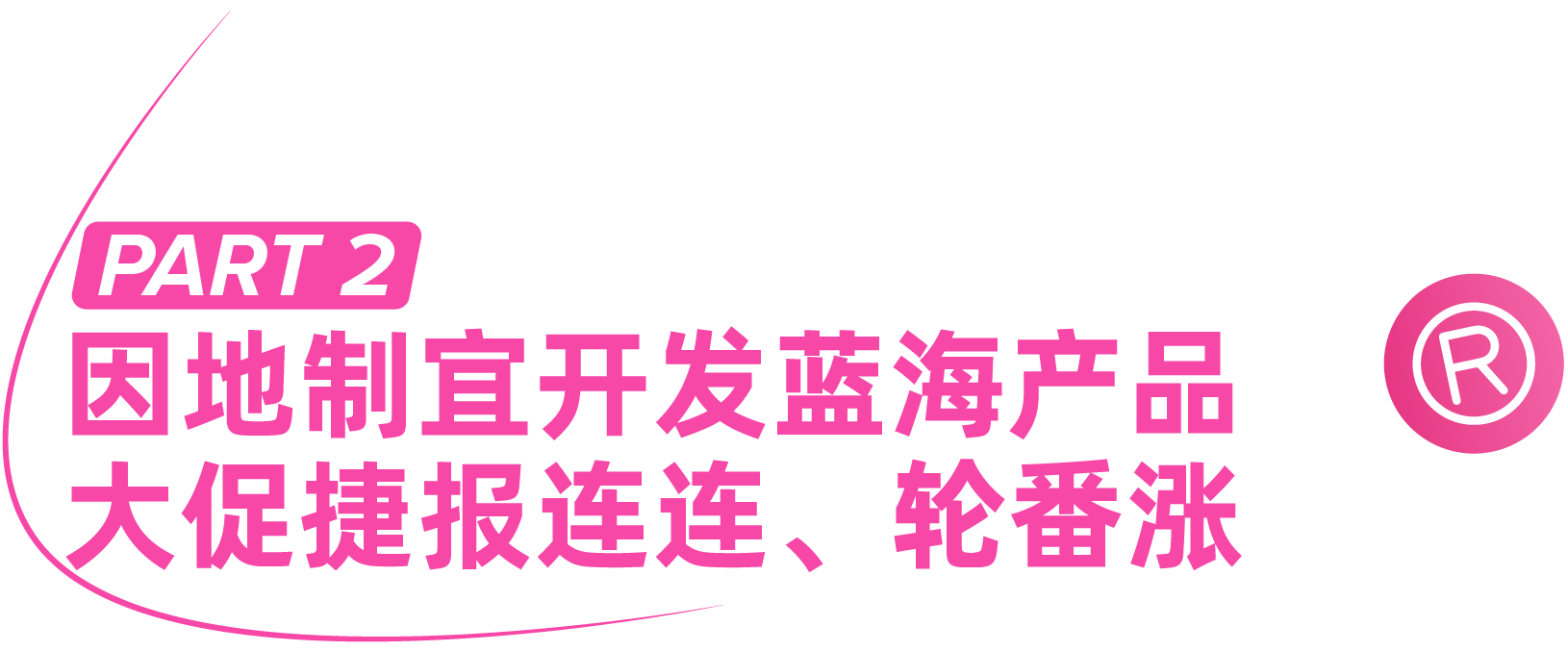 Although the market demand prospects are promising, in the early stages of entry, after the product is launchedThe VIBRANT GLAMOUR store's orders have been lukewarm and unsatisfactory. After diagnosis, it was found thatProduct compatibilitySomething went wrong.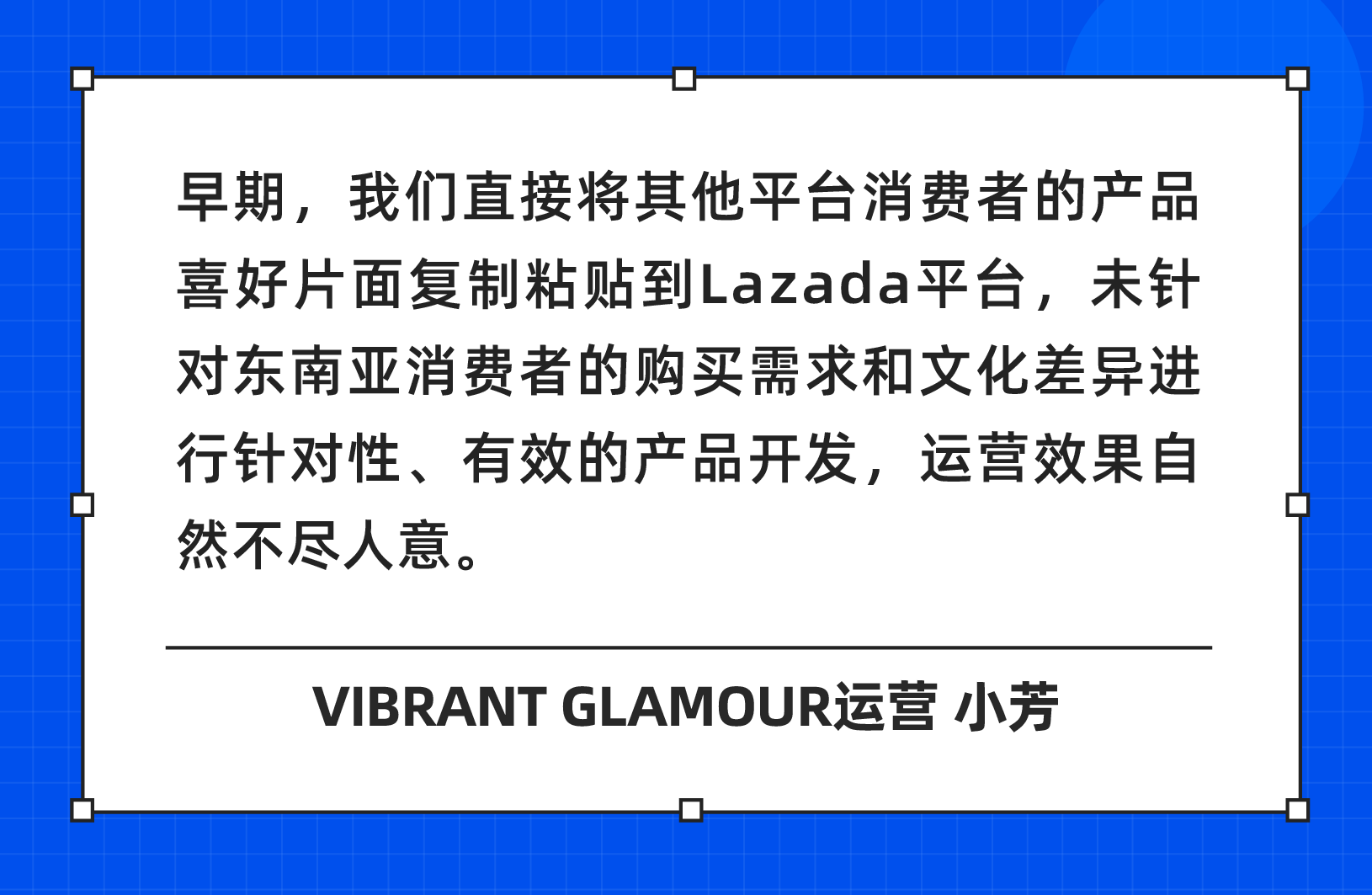 Later,With the help of operation supervisors and platform officials, the brand focuses on plant-based skincare while also developing blue ocean products tailored to consumer needs. Conduct in-depth research on the taste needs and purchase expectations of local buyers based on platform data; Upgrade product development strategy, focusing on developing popular products in multiple categories; At the level of product research and development, we adhere to innovative processes and plant-based scientific formulas, and more importantlyGMP high standard and strict production; The product has obtained MSDS, national makeup registration, and cosmetics safety testing certification, focusing on providing reassuring skincare solutions for Southeast Asian buyers.
Choosing the right market and product fit, coupled with platform promotion activities and strong exposure of channel resources, since the product upgrade, the brand hasLazada has promoted the bravery of the Sino Vietnamese War in multiple rounds:9.9 greatly promoted sales to the top, and 11.11 achieved new highs in just a few hours, with sales doubling: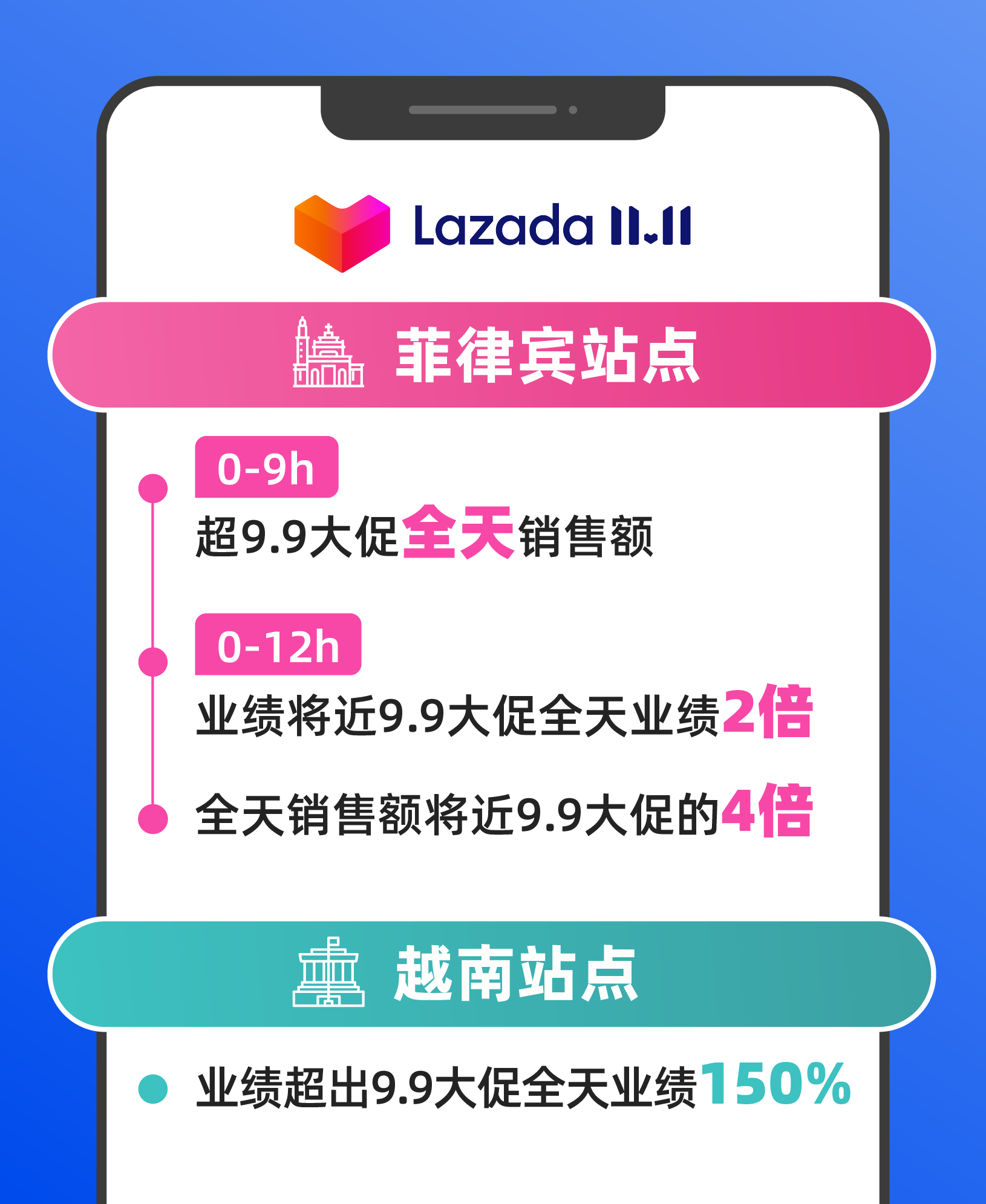 Meanwhile, this yearOn November 11th,One of its essence also reached the topBeauty category item listFirst, join in three consecutive installmentsFocus Seller; The monthly sales of multiple series of popular items in Southeast Asia are even more impressivebreak throughOver 100000 yuan.
The VIBRANT GLAMOUR Operations Director candidly stated, "On the premise of ensuring daily store service product performance, product performance, and store health,We also actively communicate with the bartender about operational ideas and directions, and actively participate in platform activities; Based on the brand accumulation of the platform itself and the promotion of influence from multiple perspectives outside the site, we also conduct synchronous advertising placement and drainage both inside and outside the site; Improve main productsDiversified top product discounts to attract buyers to place orders for conversion; Promotion of online celebrity live streaming traffic; The central warehouse is well stocked, and direct air freight through LGS logistics channels can be delivered within the fastest three days, ensuring cross-border logistics efficiency and a shopping experience for consumers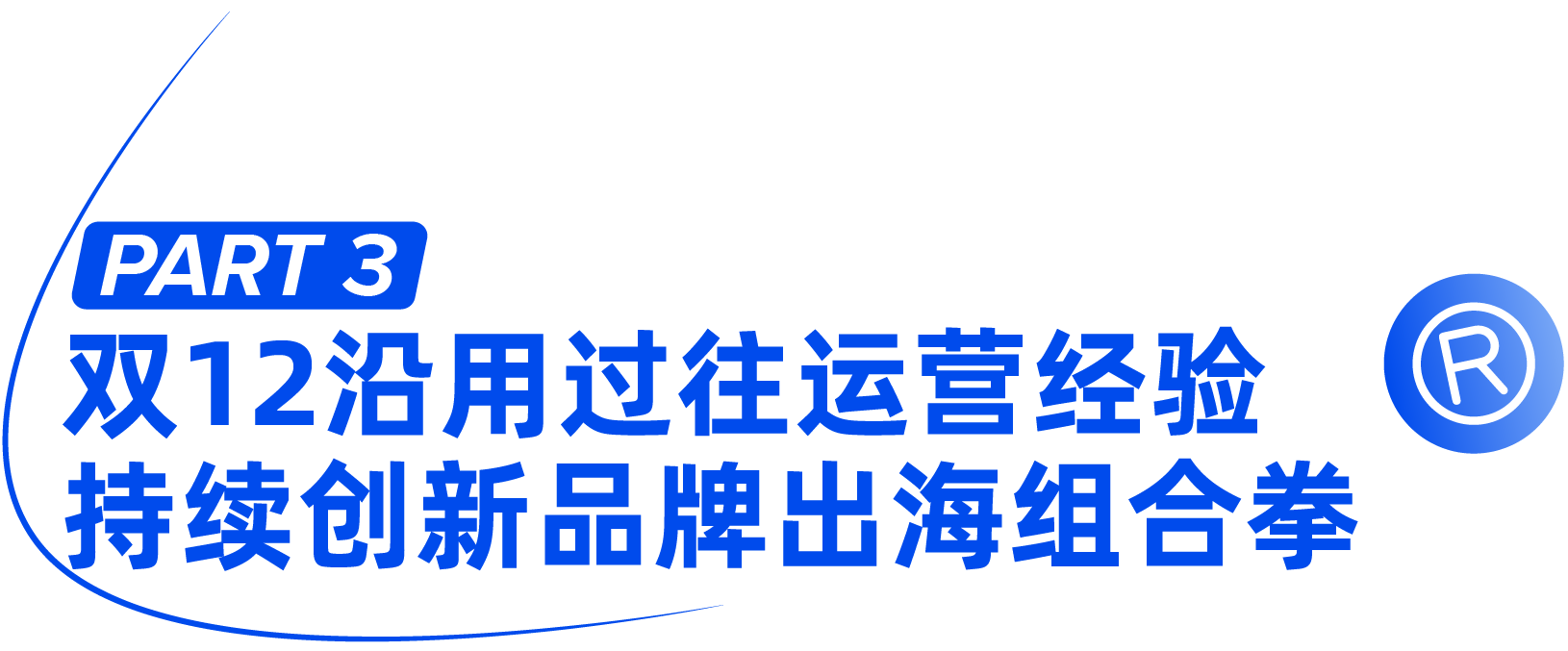 The brand has entered a mature stage of development through new tracks, big explosions, entry through new platforms, and operational ordersVIBRANT GLAMOUR has started targeting stable growth as its next business goal.
Behind this layout, there is not only the accumulation and accumulation of experience in promoting operation, but also a firm choice to continue deepening platform operation. The accumulation of quantity has transformed into the transformation of quality, and the brand has witnessed this process firsthand. Through continuous exploration, it has also identified the scale effect of brand efficiency improvement and stable growth.
withTaking 12.12 as an example, following the previous major promotion of operation and operation, and the review of 11.11 major promotion,They also came up with the following points to refer to and apply in terms of preparation rhythm and operational tips: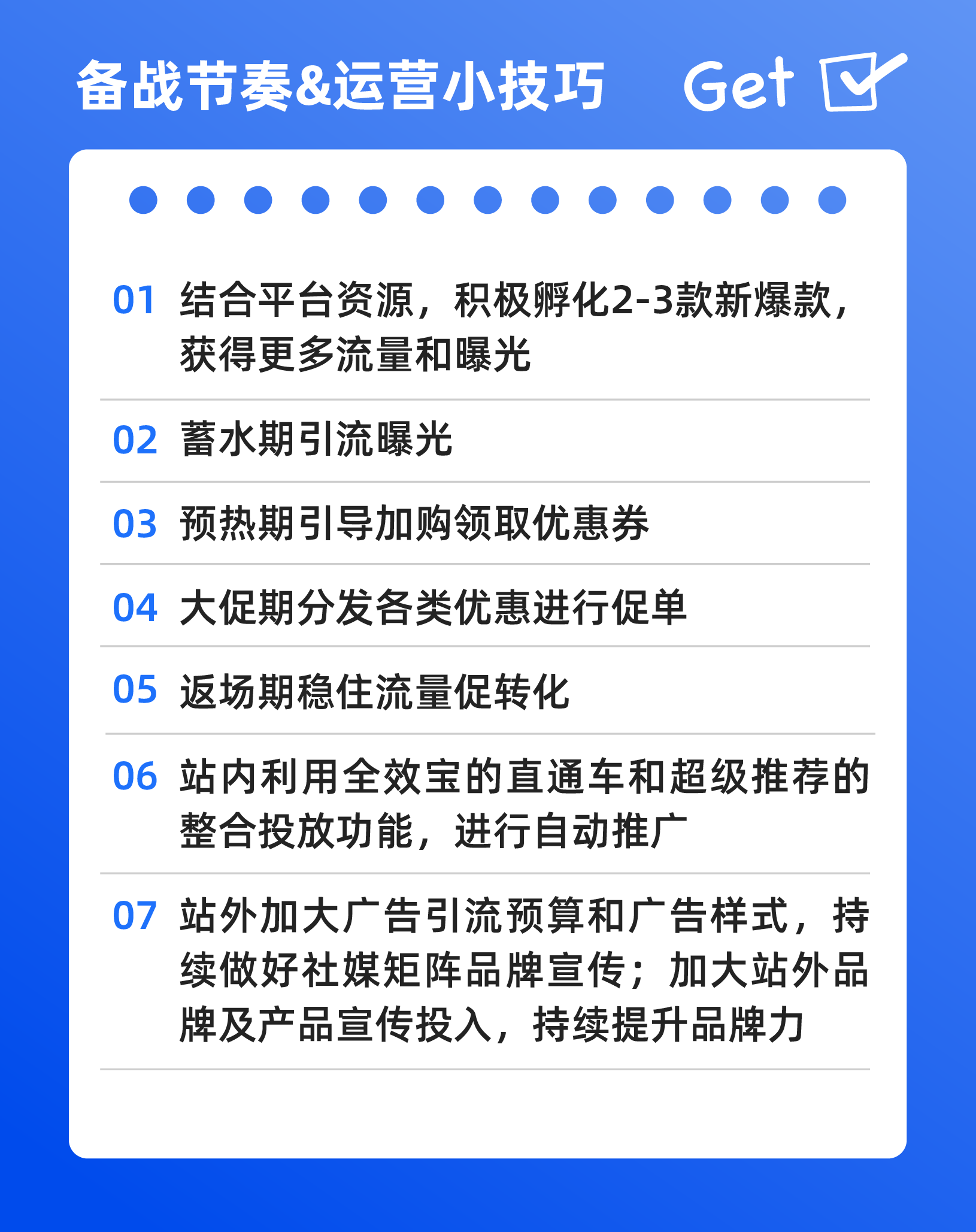 Meanwhile, throughCross border transportation efficiency and localized marketingThe amplification effect of operational means on order conversion, and the continuous optimization of innovative brand outbound operations combination.
Enhancing brand loyalty, strengthening compliance and localization, combined with good marketing techniques, can create a good shopping environment for consumers.In the future, we will gradually open overseas warehouses in sites such as the Philippines, Malaysia, Vietnam, and Indonesia to better control and optimize product inventoryCommitted to localizing all products under the brand to meet the taste and needs of local consumers."Founder Zhou Zijie finally said.
Innovation precipitation, continuous deepening,This theory applies not only to efficacy based skincare products, but also to the field of beauty and skincare, and even to the domestic market.It can be foreseen that behind the new track, explosive growth, and stable growth, there will also be more rising stars going abroad and expanding into Southeast Asia in the future.