Recently, Shenzhen Yunwuyou Network Technology Co., Ltd. (hereinafter referred to as "Yunwujie"), which provides one-stop cross-border logistics comprehensive services for Chinese brands, officially announced the completion of a roundTens of millionsStrategic financing, this round of financing is jointly invested by Hejun Capital and Baohengfeng Investment. Baohengfeng InvestmentThe shareholders ofCross border e-commerce sellersform。 This round of financing is mainly used for the company's product research and development, channel construction and operating funds.
Yun Wujie was founded in 2019Year 10In August, headquartered in Shenzhen, it is committed to becoming the world's leading digital cross-border logistics aggregation platform. The company focuses on the cross-border e-commerce logistics scene, through the boundless transportation SaaSClass II platforms integrate high-quality goods sources, transportation capacity, warehouse allocation, finance and other services, big data driven, intelligent matching, and provide comprehensive cross-border logistics services with high cost performance, guaranteed timeliness, and guaranteed safety in the original "Didi Place an Order+Taobao Guarantee Transaction" model, so that shippers can save money, time, and worry, and at the same time, solve the pain points of difficult customer acquisition, high customer acquisition cost, and long billing period for logistics providers.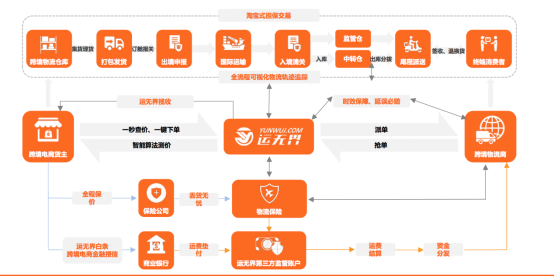 Since May this yearformalSince the launch of the cross-border logistics digital platform, the transportation without boundaries has completed SaaS2.0Iteration of version products, providingCross borderFirst big goodslogistics、AISmall package special lines and other cross-border logistics services have witnessed rapid growth in business performance and nearlytwoThousands of service providersthree00, as of 2021Year 1oneMonth, platformmonthlyGMVBreakthroughtwo thousandThe bilateral effect of the platform has initially appeared. In the future, Yunwujie will continue to invest in technology R&D and iteration of SaaSProduct, build a cross-border logistics transaction oriented SaaSAnd managing SaaSThe integrated digital platform provides both one-stop cross-border logistics SaaS management tools for sellers and Saa for logistics service providersSManage value-added services to help them make digital transformation.
Founder and C of YunwujieEOFang Zhenming said: "The original intention of the establishment of Yunwujie is to help the cross-border e-commerce logistics industry achieve digitalization and standardization by means of science and technology, and enable the cross-border e-commerce ecology. Yunwujie PlatformUsers ofCross borderlogisticsquotationunboundedThe index quickly obtains the market situation, making the freight rate clear at a glance; Solve the seller's worries through online guarantee trading platform to avoid "goods and money are empty"; With helpSeller andLogistics providers carry out digitalizationlogisticsAnd guide the industry's standardized development, and promote the industry's cost reduction and efficiency increase. "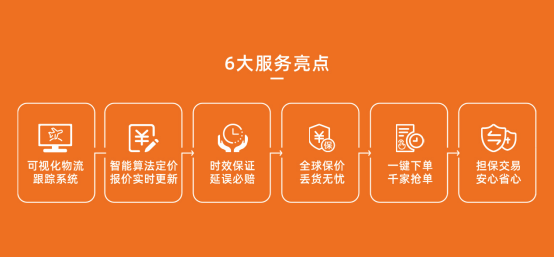 Zehuiscience and technologyLiu Zhiheng, the founder, said: "For the big seller, there are more than ten or twenty logistics service providers, and it takes a lot of manpower, time and energy to connect with the logistics company every day. The management of the internal logistics department is a headache,The seller cares about who can provide me with standard services and who can guarantee my rights and interests,Delivered by unbounded platformofOne stop cross-border logistics solution,Standard service system providedIt is convenient for sellers to check prices, place orders, trade and track logistics information on the platform, simplifying the logistics management process and reducing the cost and time of logistics management,It also protects the rights and interests of the seller"
Founder of BaoshijiaLi ShaozhongIt is believed that: "The cross-border e-commerce sellers are most concerned about the price, timeliness and safety of transportation. The cross-border e-commerce logistics industry is relatively decentralized, and it is difficult to distinguish between good and bad service providers. The Yunwujie platform can help sellers more conveniently and effectively select high-quality logistics service providers and provide logistics services with high cost performance. The Yunwujie platform also has a guarantee mechanism, which can ensure the timeliness of transportation and reduce the probability of disputes between sellers and logistics providers. "
male wolfscience and technologyFounder Wang Xiaofeng believes that: "At this stage, cross-border e-commerce logistics is far less mature than domestic e-commerce express delivery. Cross border e-commerce sellers often face many pain points in logistics. First, the price is not transparent and the information is asymmetric. Second, daily manual price comparison consumes human resources. Third, it is difficult to query the cargo track and the visualization process is low. Fourth, it is difficult to select and control logistics providers and the services are uneven. Fifth, the standardization of bill text is low and the complexity of work is increased Boundless platform can effectively solve the seller's pain points, optimize the logistics management costs, for example, help the seller to easily check the pricePrice comparisonAndVisualLogistics track, providing guarantee transaction and delay early warning service, and formulating standardizationService processAnd so on. "
Huang Qiansong, a partner of Hejun Capital and chairman of Hepu Assets, believes that "the cross-border logistics industry belongs to a typical" big industry, good track ". The industry is highly fragmented and is in a rapid development stage, and will eventually be able to run out of big enterprises. At present, the cross-border logistics chain is long, with many links and multi segment transportation separated from each other. It is difficult for a single logistics service provider to quickly layout all channels and links. Yunwujie starts from the pain points of both sides, quickly integrates high-quality logistics provider resources with cargo transportation, provides convenient one-stop cross-border logistics services for sellers, improves industry transaction efficiency, reduces transaction costs, and provides great value for industry digitalization and standardization upgrading. We believe that Yunwujie can go further and further in the future. "(source:Boundless fortune)