The rise of social media not only provides people with more ways to relax, but also provides consumers with a place to find shopping inspiration. stayTikTok and YouTube have gathered many trendy video creators, and their recommendations will be recognized by fans, unintentionally driving sales.
Recently, Amazon has launched a"Internet Famous"The guide introduces the most popular things online in 2021. Among them, the mini waffle maker achieved surprising results.
This mini waffle maker can be said to beIn 2021, the most fashionable kitchen utensils had over 160 million searches for related tags on TikTok and over 300000 likes for related videos.stayIt's also available on YouTubeThere have been many evaluations of this waffle maker,One of the videos has exceeded the playback limit130000 times.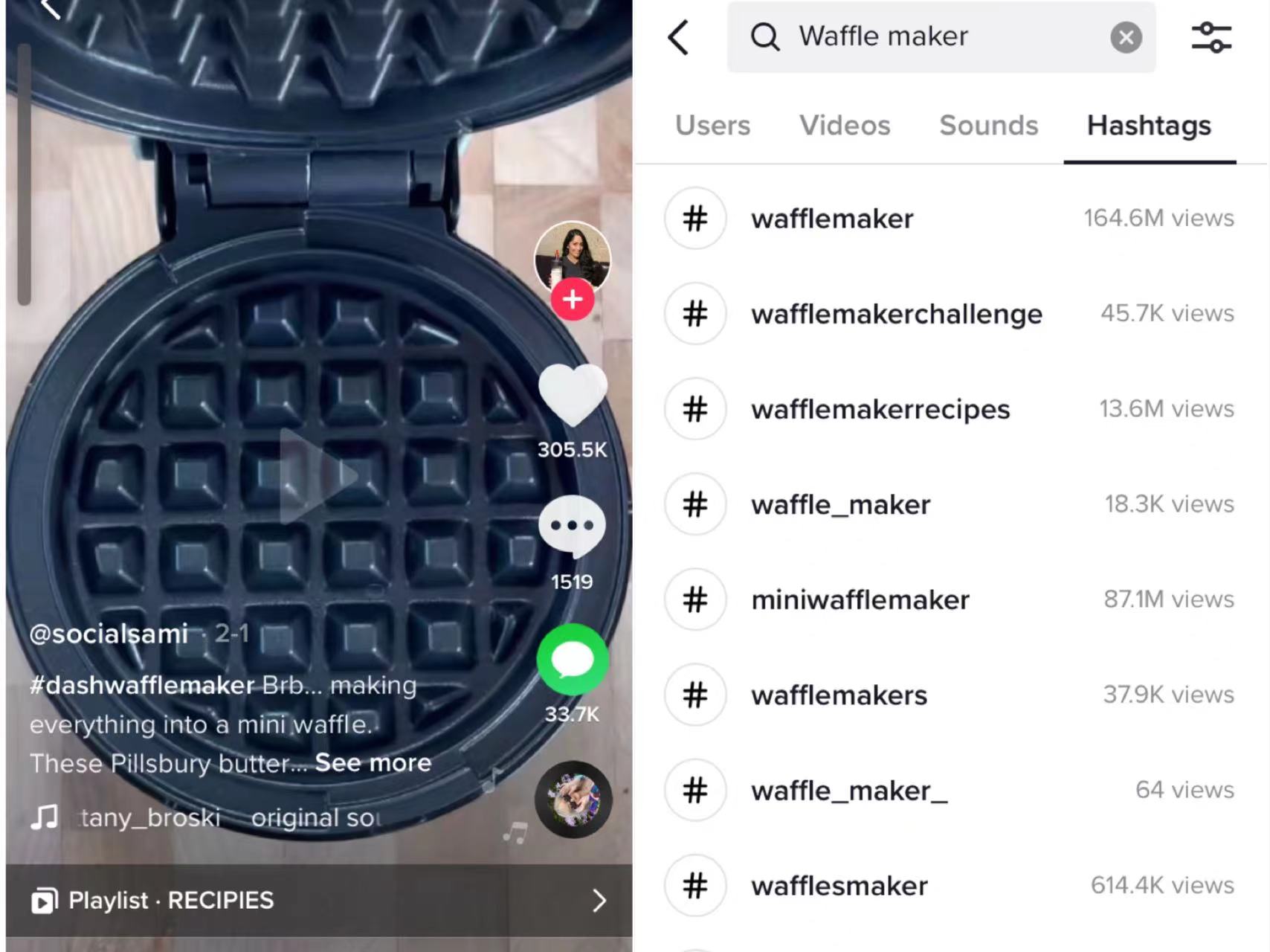 The waffle cake machine is small in size and easy to clean, and can be completed in just a few minutesA 4-inch waffle. Many buyers have expressed that this machine can help them easily prepare a breakfast or afternoon tea, which is simple, delicious, and not easy to overturn. And besides ordinary checkered patterns, there are also other different patterns to choose from, which has won the hearts of many girls.
The waffle maker has also brought popularity from social media to Amazon.On Amazon, this waffle maker is priced at$9.99, with occasional discounts. And there are more thanone hundred and eighty-four thousandComments with a positive rating of4.7 stars.And in theOn Google's trend, the search volume within 90 days is also fluctuating and increasing. This also indicates that the traffic brought by short videos is relatively long-lasting.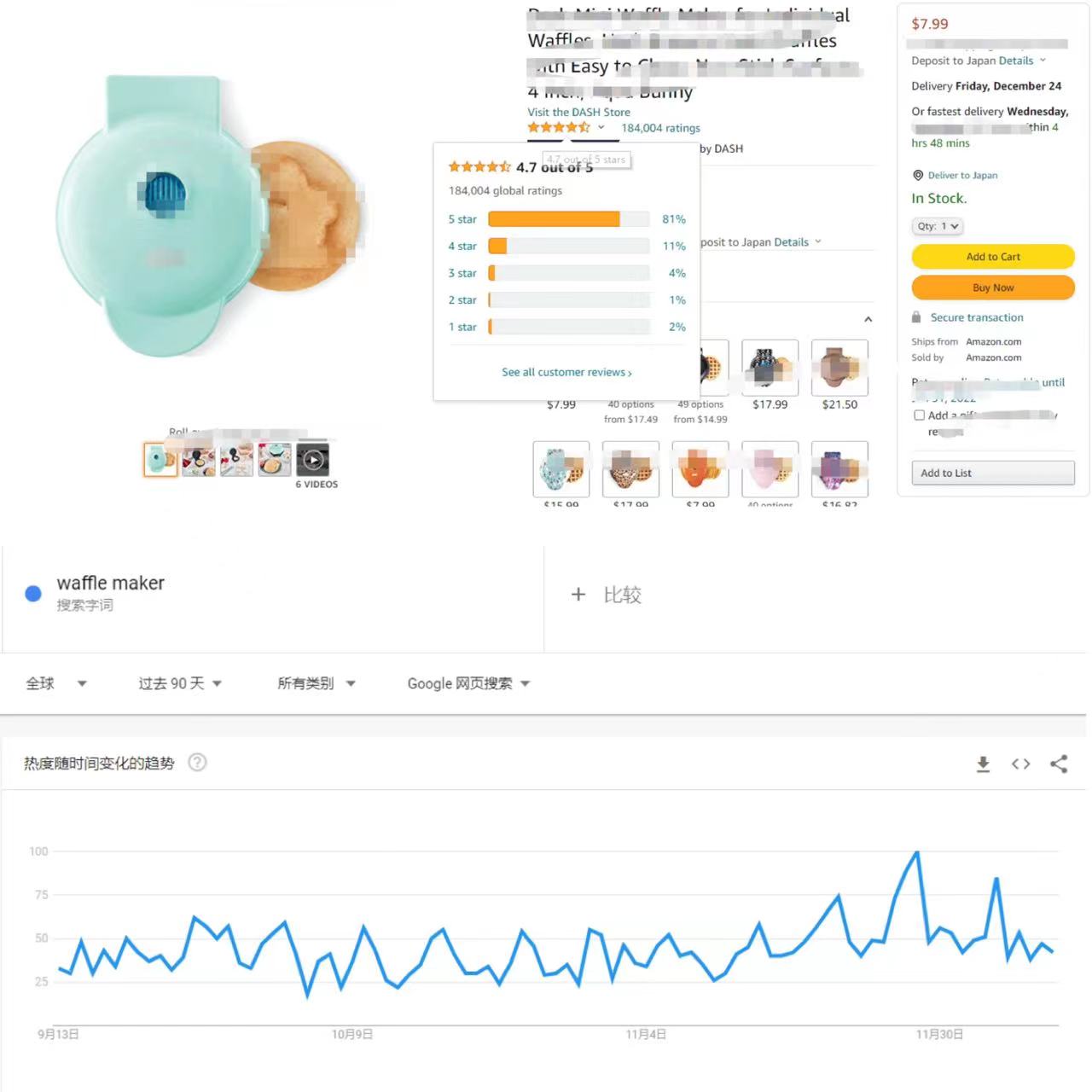 For this type of daily necessities, some bloggers or influencers on social media can easily attract people's attention and trigger purchases by delicately presenting their products or providing practical instructions and recipes.
So based on experience, corporate sellers want toIf video platforms such as TikTok and YouTube want to increase the popularity of product production videos, they can refer to some already popular videos and study their production techniques. The shooting scene of the product can be arranged as much as possible similar to real life scenes, and there should be scenes made with characters. This will increase the audience's actual experience and stimulate their desire to purchase.
according toApp AnnieofLatestData, whether inGlobally or in regions such as the United States and the United States,TiKTokThey occupy the top position in consumer application spending. In terms of overall application expenses,TikTok's year-on-year growth rate is also the largest.
Whether it's downloads or benefits, currentlyTikTokBoth have extraordinary influence and are still on the rise. So when the seller company lays out marketing strategies for related products,TikTokVideo social media platforms with significant influence are undeniable traffic passwords.