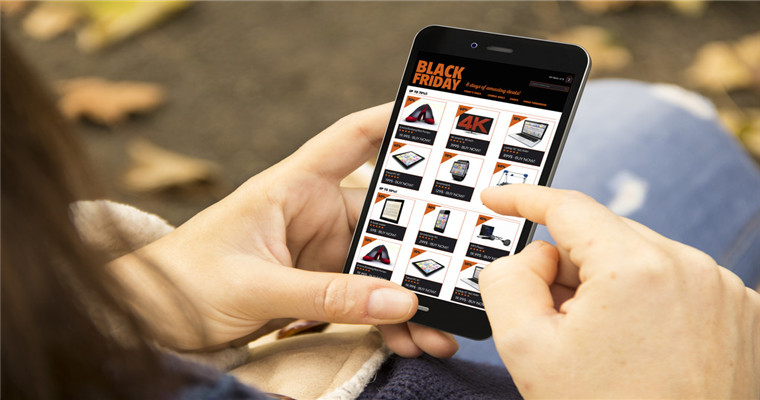 AmazonIt is a full category platform. Sellers have a wide range of choices in product categories, but this also means that some categories are better than others, such asHome and Kitchen Category。
Blue Ocean Yiguan has learned that there are already many Amazon sellers doing household and kitchen work.
A category can attract the factors that sellers have. There are almost all categories of home and kitchen, including high demand, non restricted categories, non door controlled categories, easy to make overall prices ($15-50), many simple products, which are very suitable for giving as gifts.
Even new sellers in Amazon can choose the category of home and kitchen, which is one of the best choices.
So, what products are better for household and kitchen categories?
Let's take a look at the seven best-selling product categories in this category (sales data from AMZScout).
1. Aromatherapy candles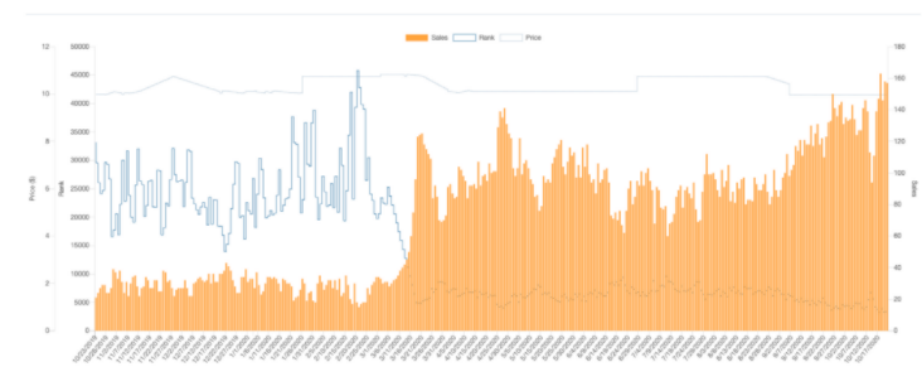 During the epidemic, as people stay at home longer, they have more energy to make their homes more comfortable and warm.
Therefore, one of the most popular household kitchen products is the aromatherapy candle, which can be seen from the above figure,Its demand has increased significantly compared with that before the epidemic.
This kind of candle can create atmosphere well, and because there are many fragrance choices, consumers prefer it, and sellers have a wide space to play just from the smell.
2. Reusable food bag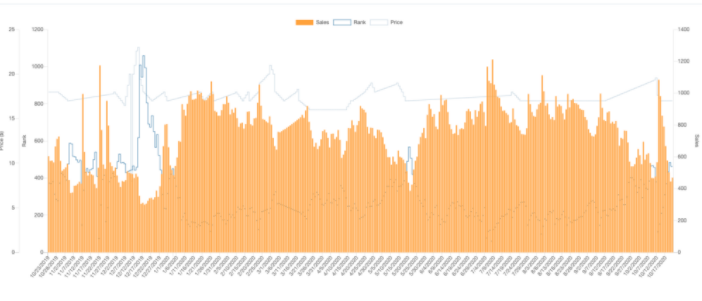 With the enhancement of people's awareness of environmental protection, more and more people give up disposable products and choose reusable products instead.
Therefore, in the kitchen, reusable food bags are becoming a trend, which can be used to store leftovers or package food, and can be reused after being washed.
3. Wooden kitchenware
Simple kitchenware will never go out of style.
In fact, Lanhaiyiguan has learned that they are more popular than metal or plastic kitchenware and are also very suitable gifts for people, especially those who like cooking and want to improve their cooking skills.
For Amazon sellers, such products as wooden kitchenware are easy to make, because the product itself is very simple, without any complex components that may fail, so the return probability will be much smaller.
4. Automatic soap feeder/induction soap dispenser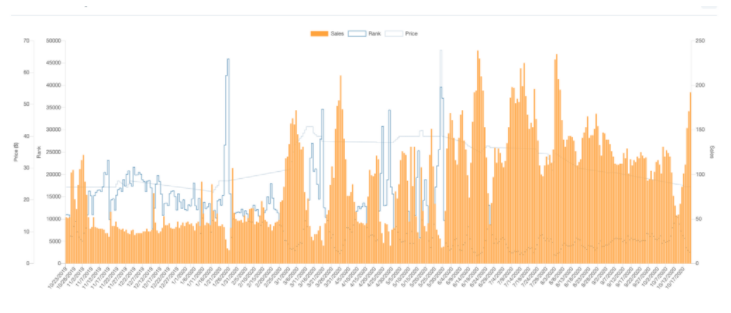 It has to be said that the biggest change that the epidemic has brought to people's lives is to make people pay more attention to personal hygiene. Therefore, non-contact and automatic products have witnessed an obvious increase in demand.
In addition, in order to maintain hygiene, people wash their hands more frequently, so the automatic soap dispenser plays an important role in daily life and is naturally loved by consumers. As can be seen from the sales trend in the figure above, the demand for such products has increased significantly compared with that before the epidemic.
5. Neutral dried flower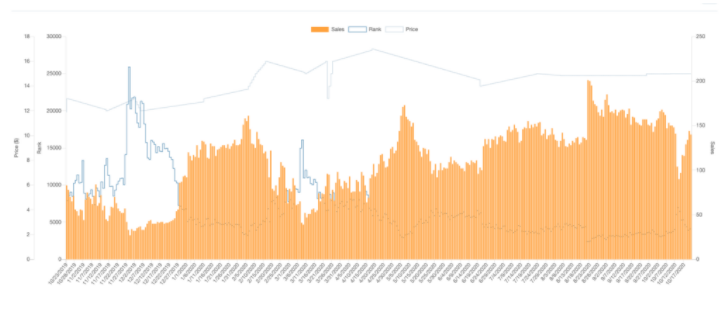 Although the flowers are beautiful, they will wither and wither soon, so dried flowers have become a new choice for decorating houses and kitchens.
Dried flowers can not only be used permanently, but also decorate the home well. As mentioned above, the epidemic situation makes people pay more attention to their families. Products like dried flowers are selling well now.
6. Bamboo charcoal air purification bag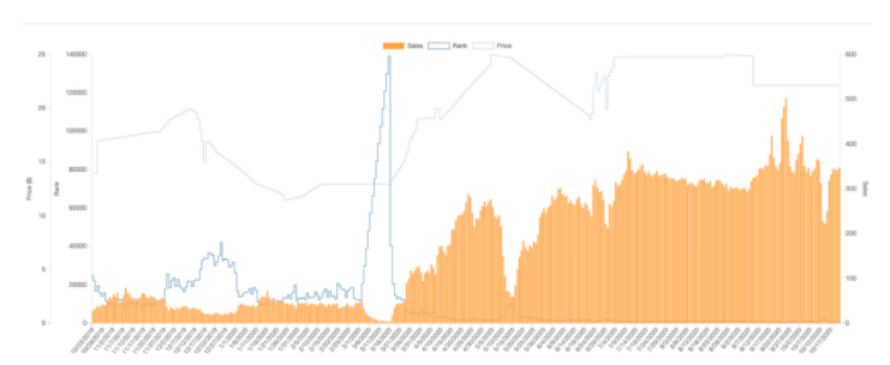 Now many people are very sensitive to particles that may exist in the air, so they will buy bamboo charcoal air purification bags to remove odor, pollutants, bacteria, allergens, etc. in the air.
Moreover, the bamboo charcoal air purifying bag is very convenient to use. As long as it is placed anywhere in the room, it can keep the air fresh without any other operation.
7. DIY wall clock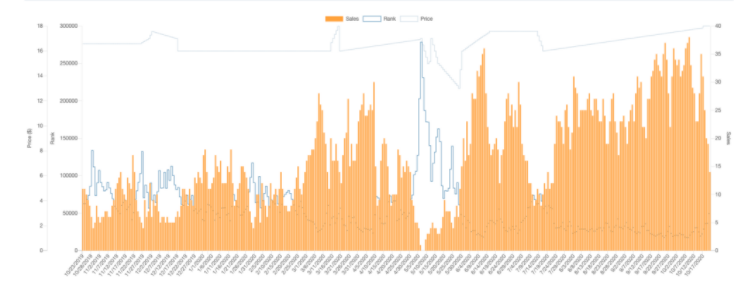 People are looking for new and creative things to decorate their homes. As a result, DIY wall clocks have become very popular. Each number on the clock is hung on the wall separately with the pointer in the middle to build a "homemade" clock.
If you want to find more good home kitchen products, you can useAMZScoutProduct Database function of the tool, or Pro Extension function.
(New media of cross-border e-commerce - Domainnews Riley Huang)Coupang, Wayfair, Wal Mart, Mercado Libre and other platforms settled, brand copywriting planning, whole network promotion, e-commerce training and incubationPlease contact us for other services. No unauthorizedRewriting, reprinting, copying, clipping and editingIn whole or in part.