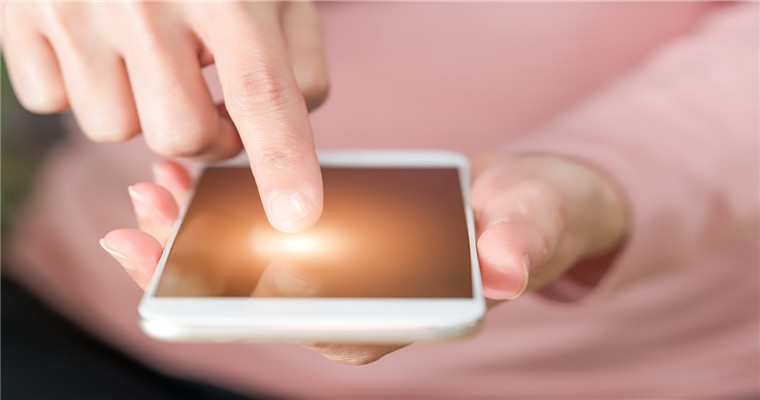 According to eMarketer data, China's live shopping market will expand to 480 billion dollars this year, and its share in the entire e-commerce market will continue to rise, and is expected to reach 16.5% this year.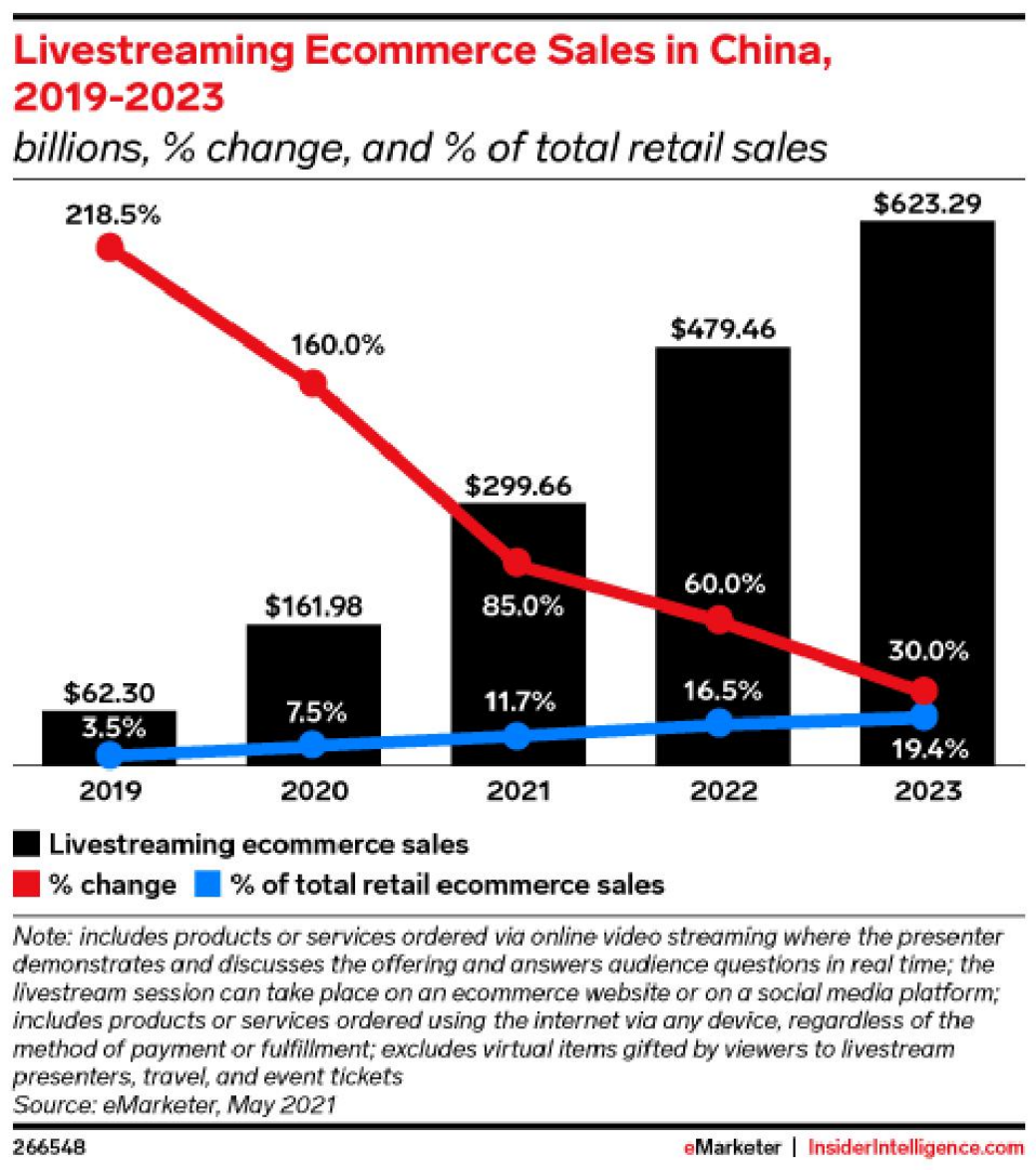 However, according to Foresight Research, the U.S. live shopping market is worth only 11 billion dollars. (About 500 billion dollars in total)
However, with the increase of e-commerce giant Amazon and the participation of social media giants Facebook, Twitter, Pinterest and Tiktok, this situation may change rapidly.
Which categories especially match the live shopping model?
What is the charm of live shopping?
Very simple: Live broadcast is entertaining, while consumers are "bored" and want to shop.
Elma, an online celebrity and entrepreneur, said that, to some extent, the social media platform has become an entertainment center for people. People often feel bored during business hours. To pass the time, they usually play with their mobile phones and constantly browse Instagram posts. Then they may suddenly see an Instagram user promoting products and encourage consumers to enter their Amazon (sales) channel.
Not only Instagram, but also YouTube has just launched the live e-commerce function.
In some vertical categories, such asFashion products, beauty products, home decorationsThe market of live social e-commerce must be very large.
Blue Ocean Yiguan has learned that during live shoppingHome improvementIt is also one of the main categories.
Of course, the above categories are not limited to female consumer groups, and do not neglect the male and child consumer groups.
For male consumers, the main categories sold through live broadcast mode areTechnical products and fitness equipment。
But the surprising key point of the live shopping model may not be shopping, but the entertainment, happiness, interest and interaction brought by the interesting and enthusiastic online celebrities in the live broadcast room.
Compared with a few years ago, the global live shopping industry has undergone great changes and development.
Blueocean Yiguan learned that just three years ago, there was almost no live shopping model in western countries. Even in China, live shopping was still in its infancy, accounting for only 3.5% of the entire e-commerce retail market.
By last year, the size of China's live shopping market had reached 300 billion dollars, accounting for almost 12% of e-commerce retail.
EMarketer predicts that China's live shopping market will increase to 600 billion dollars in 2023, accounting for 19.4%.
Accordingly, the scale of live shopping in the United States will grow to $25 billion in 2023 ($11 billion this year).
Will the overseas live shopping model last?
It is undeniable that the fire of live shopping mode has spread from China to foreign countries.
Because of the isolation and blockade of the epidemic, people cannot go to physical stores to shop, and live shopping seems to be becoming popular.
But the question is, will live shopping last overseas? Or is it just a flash in the pan during the epidemic?
Fitness platformPelotonThis is a typical example. Due to the large scale increase in demand, the inventory has been overstocked. It has been announced to stop production for two months to clear the existing inventory.
If technology giants increase investment, overseas live shopping is likely to develop.
It is understood that Amazon is currently providing its live shopping functionAmazon LiveIncrease investment, and Google has also set up live shopping on YouTube.
In addition, Pinterest, the social media platform, announced a live shopping project at the end of last year. Twitter accelerated the innovation ability and monetization development of creators, and also committed to live shopping.
Facebook has also entered the field of live broadcast e-commerce, mainly through its operations on Instagram.
Tiktok under ByteDance is a player worthy of special attention in the field of live broadcast e-commerce.
For sellers, live broadcast e-commerce is not only for temporary sales, but also for long-term brand development.
(Article/Riley Huang, the blue ocean of cross-border e-commerce)Coupang, Wayfair, Wal Mart, Mercado Libre and other platforms settled, brand copywriting planning, whole network promotion, e-commerce training and incubationPlease contact us for other services. No unauthorizedRewriting, reprinting, copying, clipping and editingIn whole or in part.