What is the dream of cross-border migrant workers? Get rich? Weekend or weekend……
Recently, Gree officially announced that Shuangxiu has aroused heated discussion in the cross-border e-commerce industry. While many cross-border e-commerce people are envious, their hearts are also restless. After all, Shuangxiu is like a giant panda in the cross-border circle, which is rare and precious. Now, the news of Xida Puben keeps coming,Tongtuo, Saiwei, YibaiIt has been announced that the weekend is officially implemented, and there is a tree……
The news is so exhilarating that everyone is celebrating and spreading it to the rest of the world! Tongtuo and other big sellers implement the double rest system
As the saying goes, a generation has its own insistence.
Earlier, domestic salesThe first shot of "anti roll double rest system" was immediately announced by ByteDance, Kwai, etc. Now, the cross-border circle, which is famous for "working overtime", has also started to implement the double rest system, which makes many cross-border people directly say that spring has arrived!
The seller disclosed thatOn December 11, 2021,The domestic company of Cross border Sales Tongtuo has issued a notice on the implementation of the weekend weekend system,Represent fromFrom January 1, 2022, domestic companies will fully implement weekend weekend, and the specific announcement is as follows ↓
"In addition to Tongtuo,Saiwei, YibaiThe company has also announced the weekend", said the seller. The seller also disclosed that,Some big sellers, such as a tree and Aoji, are also practicing double cease, but they come from different platforms, not all of them have weekends.
The weekend system of cross-border e-commerce seems to haveIt is understood that,At present, several cross-border e-commerce companies in Shenzhen have announced the implementation of the weekend system, most of which are in Nanshan.In the recruitment information of many cross-border e-commerce companies, the weekend system has also been clarified, and even someIn order to attract talents, HR will specially emphasize the company's weekends.
However, cross-border e-commerce merchants have broken their defenses against the successive announcements of double cease of mass sales, and their attitudes are quite different.
Many cross-border e-commerce people who agree with the weekend have listened to this news and said that the weekendYYDS, when will it be our company's turn? It seems that every week is worse than that day, but the happiness is worse than that.
"The company is a big week and a small week. Every time we go to work on Saturdays, we are listless. On weekdays, we are full of morale. For us,In fact, weekends can improve work efficiency, and the workload will not be worse"This is the inner monologue of many cross-border e-commerce people.
However, some insiders speculate that e-commerce is not very prosperous now, and there is still a time for weekends. In the past, I was too busy to have a weekend? However, many people roast about this idea, saying thatMany cross-border e-commerce companies are transforming from goods distribution to high-quality products,For companies that make high-quality products, they should do a good job of new product promotion in the early stage, and in the later stage, they only need to work overtime remotely, so naturally weekends are put on the agenda.
According to the data on the recruitment website, start-ups(50 persons or less) shall be subject to the single rest system; Small companies (about 100 people) usually take single or double shifts; The number of medium-sized companies (about 500 people) implementing the double holiday system is increasing gradually; Large companies (more than 1000 people) are basically all on a weekend basis.
Experienced in cross-border e-commerce industryIn the great shock of 2021, both the platform and the industry are standardizing the system, and cross-border e-commerce enterprises are no exception. While improving employee compensation and benefits, they are also constantly improving the company's rest system to strengthen the care for employees.
However, as far as the current situation is concerned, it is still a question whether the cross-border e-commerce industry can fully realize the weekend system"Pseudo proposition". Then came the confusion of cross-border people about the future!
The tide of leaving at the end of the year? Migrant workers: Insist, for the year-end bonus
Every day, every cross-border migrant worker has countless problems floating in his mind↓
Why do I have to work today?
When can the order be issued?
What date can I take my annual leave?
When will you leave?
……
Towards the end of the year, the intention of cross-border people to leave their jobs has been magnified again,The question of "whether to change your career next year" echoes in my mind every day. Looking back at the original confident and energetic self, after tasting the ups and downs, should I choose to lie flat now?
On the one hand, the original passion when entering the venue has subsided; On the other hand, the policies of Amazon platform have been tightened, and many companies' businesses have been impacted, which has affected the work of cross-border migrant workers. As the New Year approaches, although many cross-border people are ready to leave their jobs and want to take a good vacation at the end of the year, they still tell themselves to stick to the year-end bonus.
"I had the idea of leaving for a long time, and delayed for months and months to get the year-end bonus." One operator roast that he had started to clean up some seasonal product stocks, and the next commission was hopeless, and he had no incentive to continue working, just wanted to carry buckets and run away.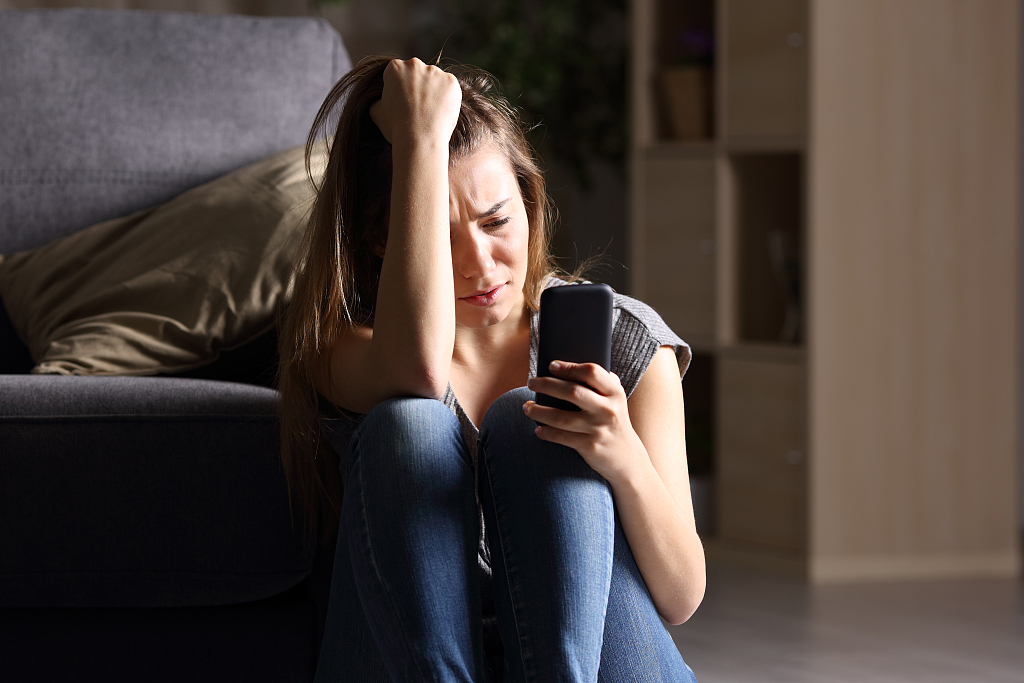 Because the commission is not high, and the salary is not satisfactory, there are many migrant workers who have the idea of leaving. One operator said that after more than one year of employment, he had gone through various situations such as account closure, stock out, and warehouse clearance. In the company, he had to operate the account and be pulled to package, and the base salary was increased by a percentageMore than 4000, and there is still more than 3000 after deducting social security. I really don't hope for the future, so I must change my career next year
At the same time, some cross-border people are afraid to leave because they have not yet found a suitable home. If they resign blindly, their income source will be completely cut off, and the most basic living expenses may become a problem……
For some cross-border migrant workers, the year-end bonus is"The last fetter". On the question of whether to leave at the end of the year, the practitioners summarized the following three situations ↓
1. Those who have deposits and confidence, and those who have no loans or rent can leave without hesitation;
2. Those who have deposits but no debts and have no work plan in a short time can go home early and start the annual leave mode;
3. If you have rent, mortgage, car loan and no deposit, just stay honest.
Dear cross-border migrant workers, which of the above three situations do you belong to?
High single rate in cross-border industry? Explosive orderVS Off order, which is more fragrant?
The ideal working conditions and benefits of cross-border people include the following:High base salary commission, less overtime, weekend。 Having enough rest time is precious for cross-border people, but there is often a big gap between ideal and reality……
in recent years,"996" and "007" have almost become the daily life of some cross-border migrant workers. Many companies implement the "big and small week" and single holiday system. Working pressure is high, working hours are long, and rest time is squeezed. They are busy working and have no social interaction. Cross border migrant workers prefer to spend their free time alone.
There was a saying in the industry: cross-border e-commerce has no love."Courier brother, freight forwarder brother, boss... I face all kinds of young brothers every day. I'm afraid that if I want to get rid of the bill, I will wait until the next life." A cross-border person laughed at himself as if he had finally found the reason for the high single rate in the industry.
Towards the end of the year, many migrant workers have opened their doors under the arrangement of their relatives"Dating mode", what is the way for cross-border people to date? One operator joked: "Let me introduce myself. The post-90s, male, can play with smart phones. When it rains and thunders, he knows to run home. The sun rises ten times."
However, when it is impossible to have both an explosive order and an off order, the real psychological activities of most cross-border migrant workers are as follows:I want to fall in love intermittently and enjoy being single continuously. After all, I have to work hard to stay up all night to run the business. After all, how can love be so popular?
Now, more and more cross-border companies have announced the implementation of the weekend system, which will reduce job anxiety and increase social time, which is undoubtedly good news for most cross-border migrant workers. At the same time, cross-border people who have the idea of leaving or changing careers should face their anxiety and put their attitude right. No matter what industry they are in, they should not stop their self-improvement!